Who would have imagined two films about tennis duels from the 1970s would hit cinema screens at the same time? More than just some entertainment for tennis fans between seasons, they provide fascinating psychological portraits and a discussion of gender roles in sport and society.
Each film centres on a single, iconic match. In Borg McEnroe, it is the 1980 Wimbledon final,  a four-hour long five-set epic that swung back and forth between the Swedish champion and the American new kid on the block. It included a nail-biting tie-break in the fourth set that went to 18-16. It was a confrontation between styles. Borg, 24, the reigning Wimbledon champion since 1976, was cool, reserved and clinical. McEnroe, 21, was wild and emotional, given to angrily throwing down his racquet and challenging umpires' decisions with the notorious, "You cannot be serious!"
Women's Sport
Battle of the Sexes focuses on the match between Billie Jean King (Emma Stone) and Bobby Riggs (Steve Carell) which took place on in 1973 and remains to this day the most watched tennis match ever.  Billed as the "Battle of the Sexes", it resulted from 55-year-old former world number one Riggs' boast that he could beat a women's champion.
This match had much more than a sporting dimension. It was part of no tournament, in fact it was really a stunt. But it came at a time when debate was raging about the issue of sexual equality in American society in general, and in sport in particular.
Title IX
1972 had seen the enactment of the Equal Rights Amendment to the Constitution, and Title IX, part of the 1972 Education Amendments Act, which was to be responsible for a massive increase in women's participation in sport, including at professional level. In a country in which high-school and university sports are major income earners, a breeding grounds for future champions, Title X obliged educational institutions to spend equally on men's and women's sport.
At the time, tennis was one of the rare sports in which women could male a professional career. However, prize money for women's tournaments was only 8% of the men's prizes.
Bobby Riggs had won Wimbledon at age 21 bu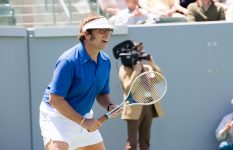 t had retired from the sport. He missed the excitement though, and was inspired by Muhammad Ali's flair for attracting publicity to his matches. He threw down the gauntlet by boasting he could beat any woman. In a first match, he beat Margaret Court, who won 62 Grand Slam titles in her career, in two sets.. Then King stepped up to the plate.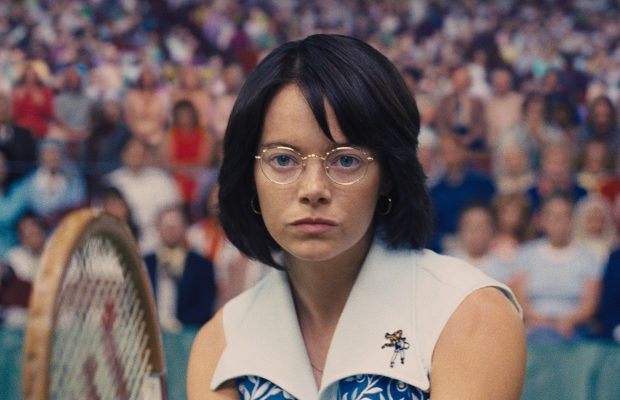 At 29, Billie Jean King was at the top of her game. And she was already involved in the fight for sexual equality. She was helping to set up the Women's Tennis Association tour to get a better deal for women players. (She would later be instrumental in obtaining equal prize money at the U.S. Open.) She was the perfect protagonist to face Riggs in a match that attracted 90 million TV watchers.
This time the result seemed clear from early on.
SPOILER ALERT
Billie Jean King won in three straight sets, and Riggs resumed his retirement. A major victory had been scored for women's sport but also women's representation in general.
Copyright(s) :
Pretty Pictures
20th Century Fox
Notion(s) culturelle(s) : "L'idée de progrès"