Black Legends is a musical comedy that traces more than a century of African American music along with landmarks in the civil-rights movement and Black American history. We know some of you took classes when it was on last year. It's back on  in Paris until at least the end of January.
The musical doesn't have a classic narrative structure, it's a series of tableaux of 36 different songs and contemporaneous historical and cultural events. Twenty singers, dancers and musicians bring the songs to life, ranging from jazz and gospel through soul, hip-hop and pop. There are several protest songs like Billie Holliday's "Strange Fruit", Nina Simone's "I Wish I Knew How It Feels to be Free", James Brown's "Say It Loud, I'm Black and Proud", or Marvin Gaye's "What's Going On". But also cultural landmarks like "Summertime" or more recent anthems by Michael Jackson, Whitney Houston or Beyoncé.
The musical fits perfectly with Shine Bright 3e File 6 Move on up, which asks pupils how African Americans have used music to empower themselves and features Sam Cooke's civil-rights protest song "A Change is Gonna Come", which you can hear in the show, along with snippets of Martin Luther King's "I Have a Dream Speech" and Barack Obama's inaugural speech. The songs and speeches are in English, and the small parts of dialogue or narration are in French.
Black Legends
Le 13e Art, Paris 13
Till at least the end of January 2024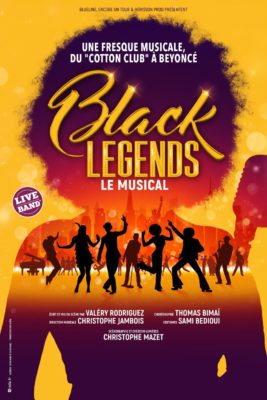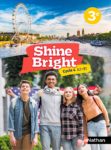 As well as Shine Bright 3e File 6,  you could also link this with Shine Bright 2e File 19 Breaking the chains, or Shine Bright AMC File 5 Black Lives Matter.

Downloadable resources ready to use in class
>
Shine Bright AMC File 5 Black Lives Matter