Aretha Franklin, dubbed "the Queen of Soul", was one of the most influential musicians in the U.S. charts. She won 18 Grammy awards but also made a massive contribution to the civil rights movement: her songs would become their anthems.
Aretha Franklin grew up in the 1950s in Detroit, where her father was a popular Baptist minister with a large congregation of African Americans who had escaped segregation in the Southern states. Reverend Franklin was an early leader of the civil-rights movement for racial equality and worked closely with Dr Martin Luther King Jr. Aretha started singing gospel music in her father's church, then she moved over to R&B, singing a string of hits. The fame would soon come, but she was determined not to forget her sense of activism: she made sure her contract in the 1960s included the clause that she would never perform for a segregated audience.
Franklin used her fame to fundraise for the civil rights movement and in 1968 recorded "Think", an anthem for equality with the catchy chorus, "Give me some freedom, oh, freedom, right now!" She sang both at Martin Luther King's funeral in 1968 and at the inauguration of the U.S.A.'s first African-American president, Barack Obama, in 2009.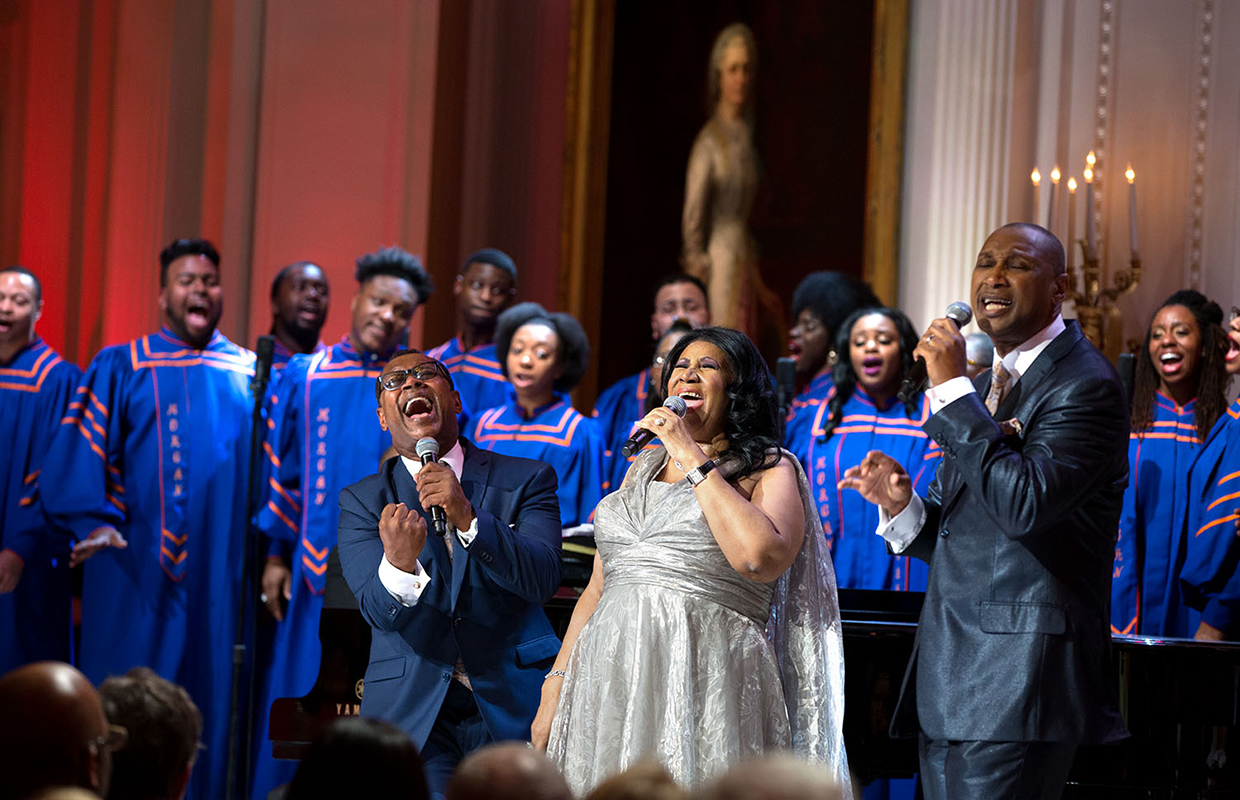 Shining Example
MLK's daughter, Dr Bernice King, said of Franklin, "She was a shining example of how to utilise the arts to support and promote nonviolent social change. As a daughter of the movement, she not only used her voice to entertain but to uplift3 and inspire generations through songs that have become anthems".
In August 2018, when she died, Barack Obama said of Aretha, "Aretha helped define the American experience. In her voice, we could feel our history, all of it and in every shade—our power and our pain, our darkness and our light, our quest for redemption and our hard-won respect."
Copyright(s) :
Courtesy of Angela Pham BFA
Official White House Photo by Pete Souza