The jury in the trial over the death of George Floyd has found former Minneapolis police officer Derek Chauvin guilty on all three charges: second-degree murder, third-degree murder and second-degree manslaughter. Floyd's family and supporters expressed relief.
The court found that it was Chauvin's actions – kneeling on Floyd for more than nine minutes during an arrest – that caused the death of the 46-year-old African American on 25 May 2020.
After a three-week trial, the jury took less than a day to return their verdict.
Anyone who has seen the video taken by Darnella Frazier, a teenage passerby, would have had little doubt about officer Chauvin's responsibility, but it remains extremely rare in the U.S. for police officers to be charged over deaths during arrests, and even rarer for them to be convicted. There are on average 1,000 fatal shootings by the police every year in the U.S. In a study commissioned by TIME magazine, Philip Stinson, a professor of criminal justice at Bowling Green State University; Ohio, found that from January 2005 to March 11, 2021, just 138 law-enforcement officers had been charged with murder or manslaughter for on-duty shootings. Of those, 44 have been convicted.
That is why the Minnesota prosecutor brought the three charges against Derek Chauvin: it was feared that a jury wouldn't convict him of even third-degree murder. In the event, they convicted him on all three. Chauvin was imprisoned awaiting sentencing, expected in two months. It is believed that he will appeal.
Key Differences
As President Biden pointed out after the verdict, this case was won thanks to a fortunate combination of circumstances. That the arrest had been filmed, both by passersby and the arresting officers' own body cameras. That police officers, including Minneapolis's Police Chief, Medaria Arradondo, were willing to appear as witnesses for the prosecution. Expert witnesses who asserted the cause of death was asphyxiation, not, as the defence accused, drugs and underlying bad health.
Derek Chauvin's decision to "take the Fifth" possibly influenced the jury, invoking the Fifth Amendment to avoid testifying and potentially incriminating himself. As may the civil lawsuit in which the city of Minneapolis agreed to pay the Floyd family $27 million over George Floyd's death, which was announced shortly before the criminal trial.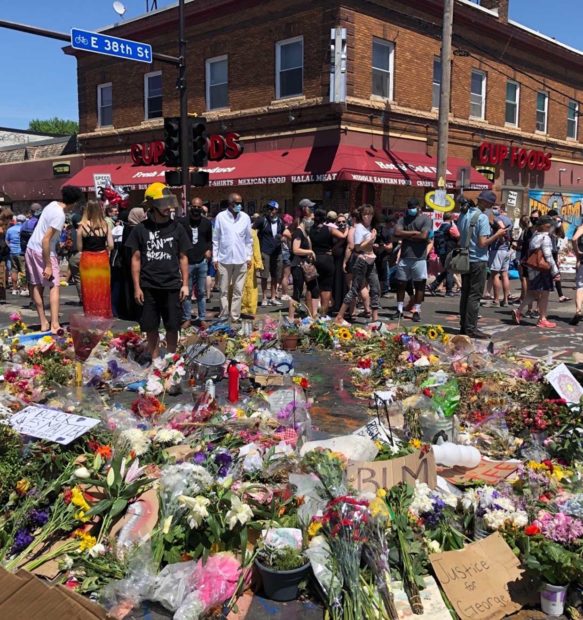 Time for Change
George Floyd's younger brother, Philonise, reacted to the verdict, saying, "Being able to know there is justice for African American people, just people of colour, period, in this world. This is monumental. This is historic. This is a pivotal moment in history."
Yet, another fatal shooting of an unarmed black man, Daunte Wright, took place while the trial was ongoing. Wright, 20, was shot by an officer who said she mistook her handgun for her Taser.
Minneapolis Attorney General Keith Ellison, who led the prosecution, said, "That long hard painstaking work has culminated today. I would not call it justice however. Justice implies true restoration. But it is accountability, which is the first step towards justice."
Accountability was a word echoed by President Biden, who phoned the Floyd family before reacting in a press briefing, going on to say, "No one should be above the law.  And today's verdict sends that message. But it is not enough. We can't stop here."
Vice-President Kamala Harris said, "A measure of justice isn't the same as equal justice." The Vice-President urged Congress to now pass the George Floyd Justice in Policing Act, which she co-sponsored last summer while still a Senator. The Bill includes clauses on training police officers "on racial, religious, and discriminatory profiling, banning certain detention techniques and military-grade weapons, and requiring the systematic use of body cameras.
The Bill passed the House of Representatives, but not the Senate. The message from the White House is that it's time to take another look at it.
You can watch the full press briefing below:
Copyright(s) :
brocker/Shutterstock
georgefloydglobalmemorial.org