The UK's most prestigious literary prize, the Booker, will be awarded on 19 November. This year's shortlist of six books, including four debut novels, is very diverse, featuring authors from the U.S., Zimbabwe and Ethiopia as well as a single representative from the U.K.
Four of the picks  centre around parent-child relationships. Douglas Stuart's Shuggie Bain follows the eponymous Shuggie's attempts to stop his mother's slide into alcoholism in 1980s working-class Glasgow.  The mother in Avni Doshi's Burnt Sugar, set in Pune,  is losing her memory to Alzheimer's but her daughter remembers well a childhood where she never came first. Diane Cook's The New Wilderness is a dystopian novel set in a pollution-bound U.S.A. where we follow a mother and daughter as they join a group of volunteers returning to a hunter-gatherer lifestyle in the wild. Brandon Taylor's debut Real Life is set in a Midwestern university where black, gay biochemistry student Wallace struggles to fit in, and to deal with the emotions around his father's recent death.
Two novels put women's lives centre stage in post-colonial African countries. In The Shadow King, Maaza Mengiste examines women's role as  volunteers in Ethiopia's successful defence against Mussolini's invasion in 1935, drawing on her own great-grandmother's experience. Tsitsi Dangarembga's This Mournable Body completes a trilogy which began in 1988 with international bestseller Nervous Conditions. Her protagonist Tambu's story has echoed Zimbabwe's as the country has tried to redefine itself after independence. In the third book, struggling to find work in the capital Harare, Tambu takes an ecotourism job in her childhood home, trying to square economic necessity with cultural survival.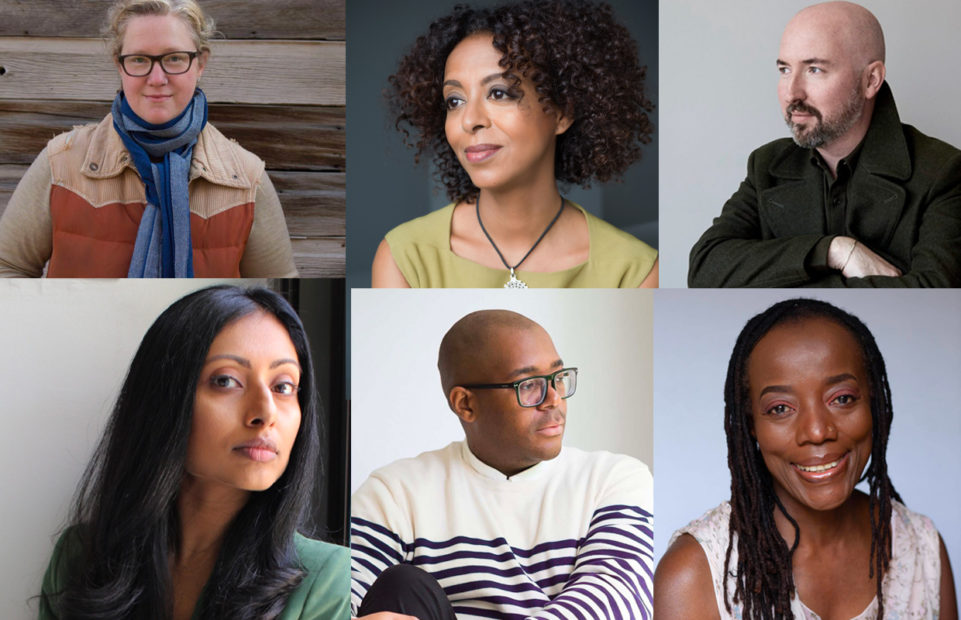 The New Wilderness by Diane Cook
This Mournable Body by Tsitsi Dangarembga
Burnt Sugar by Avni Doshi Read an extract.
The Shadow King by Maaza Mengiste  Listen to an extract.
Shuggie Bain by Douglas Stuart. Read an extract.
Real Life by Brandon Taylor. Read an extract. 
Copyright(s) :
Diane Cook: Oneworld Publications/Katherine Rondina
Tsitsi Dangarembga: Faber & Faber/Hanna Mentz
Avni Doshi: Hamish Hamilton/Sharon Haridas
Maaza Mengiste: Canongate Books/Nina Subin
Douglas Stuart: Picador Pan Macmillan/Clive Smith
Brandon Taylor: Daunt Books Publishing/Bill Adams Photo