With the Conservative Party winning an overall majority in the UK Parliament for the first time since 2017, Prime Minister Boris Johnson means to make good on his promise to, "Get Brexit done."
The Conservatives won at least a 78 seat majority on 12 December, with 364 seats,a much more comfortable position than the minority government Mr Johnson had led since July.
Johnson had called the election amid the gridlock in Parliament, which would neither accept the Brexit deal negotiated with the EU, nor allow the Government to leave the Union with no deal, a so-called "hard Brexit".  The main point (some would say the only one) in the Conservative manifesto was to achieve Brexit by the next deadline on 31 January.
During the five-week campaign, the Labour Party tried, in vain, to impose discussion about other issues such as the NHS and employment. But the party's failure to have a clear policy on Brexit in the face of the Conservative stance probably cost it the election, and 59 seats.
The Liberal Democrats, meanwhile, had promised to cancel Brexit in the, admittedly unlikely, case that they won the election. Not only did they not win, they lost one of their 12 seats: that of their leader, Jo Swinson.
Swinson, whose seat was in Scotland, fell victim to the massive swing to the Scottish National Party, which won thirteen extra seats, taking its total to 48 of the 59 seats available.
The SNP leader immediately called for a new Scottish independence referendum, IndyRef2, the party's main policy point.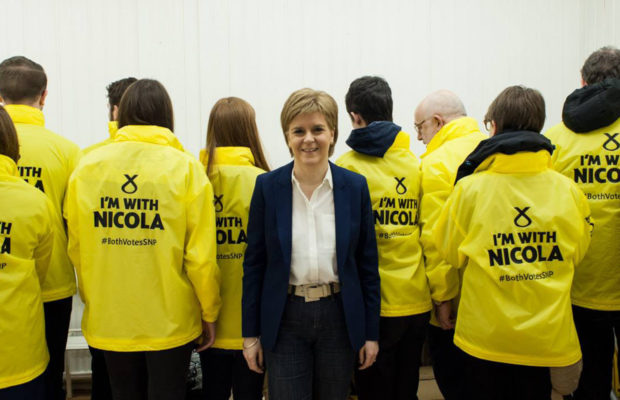 What's Next?
After a cabinet reshuffle, on  20 December, Mr Johnson asked Parliament to vote again on the Withdrawal Bill The same Bill some Conservative MPs voted against repeatedly before the election.
This time it passed, including new clauses that limit the time Parliament has to further debate the Bill after the Christmas recess, and ban any extension of the transition period with Europe beyond 2020.
The Government looks set this time to get the legislation signed before the 31 January Brexit deadline. But if there's one lesson to be learned from the whole Brexit process, it's that nothing is a sure thing.
Copyright(s) :
British Government