The British Conservative Party has announced that its new leader, will be Rishi Sunak, former Chancellor of the Exchequer. He will become Britain's third Prime Minister in less than three months.
Mr Sunak will succeed Liz Truss, whose Premiership lasted just 45 days, after she replaced Boris Johnson as Prime Minister on 5 September. Ms Truss had won a leadership vote by Conservative MPs and party members after a two-month campaign to replace Boris Johnson, who had lost the confidence of his cabinet and MPs. In the final phase of that leadership vote, the two remaining candidates were Liz Truss and Rishi Sunak.
Liz Truss's "mini-budget" on 23 September pledged tax cuts for the rich as well as increased public spending to protect citizens from major rises in energy bills. The financial markets reacted badly and the pound dropped to an all-time low. Despite reversing some, and then almost all, of her policies and sacking the Chancellor Kwasi Kwarteng, Truss never recovered the confidence of her party. On 20 October, she announced she was resigning and the party announced they would choose a new leader by 28 October.
This seemed to contradict the Conservative Party's own rules. When Boris Johnson resigned in July, there followed a two-month campaign, in which the party's 357 MPs first whittled down eight candidates to two. Then the party's general membership voted, choosing Liz Truss by 57%. This time, the party announced that only MPs would vote for the new leader. Candidates would have to gain the support of at least 100 MPs, limiting them to three. The deadline for candidates to show that support was 2 p.m. on 24 October. Since the only other candidate, Penny Mordaunt, didn't muster enough support, Mr Sunak was announced as the new leader with no campaign, no policy statement and no vote.
The opposition parties have all called for a general election, saying the process of changing Prime Minister is undemocratic. However it is allowed within  the British Parliamentary system.
British electors vote for their constituency MPs (Members of Parliament), not for a party or its leader. The party with the most MPs is invited to form a government by the Queen. And the leader of the governing party becomes Prime Minister. Even if that leader is changed between elections.
Premier Sunak
Rishi Sunak is first person of colour to be British Prime Minister and at 42, the youngest PM in a century. His grandparents were from the Indian  Punjab. They migrated to Kenya and Tanzania (then British colonies), where his parents were born, before moving to the UK.
Sunak has been an MP since 2015, leaving a career in investment banking to enter politics. He received his first ministerial post in 2018, and was Chancellor of the Exchequer from 2020 to 2022, increasing public spending and borrowing during the COVID crisis.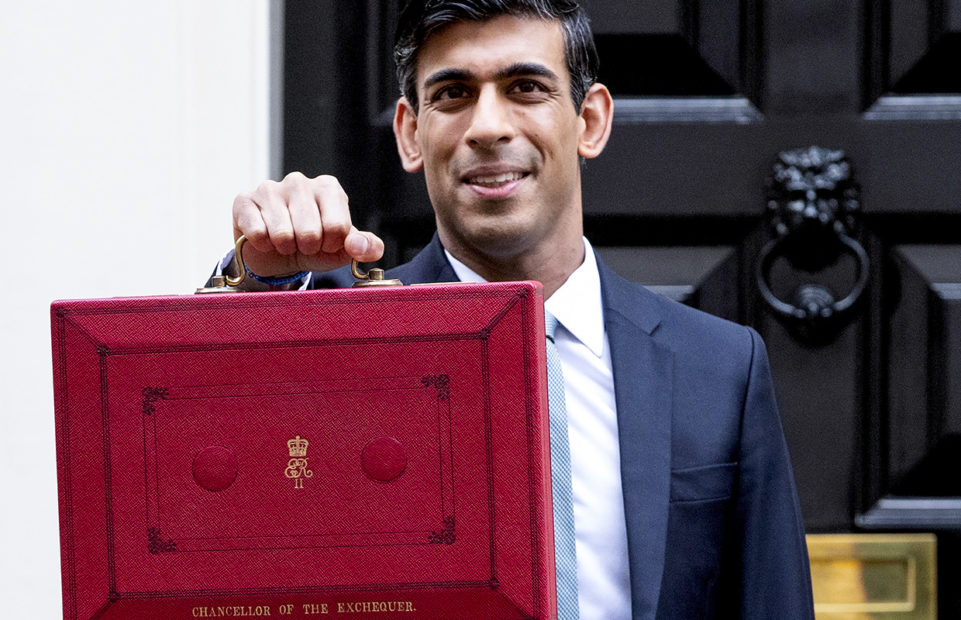 His household is reputed to be one of the richest in the U.K. His wife Akshata Murthy, daughter of an Indian billionaire, has a fortune is estimated at around £1 billion. She drew criticism in 2022 when it was revealed that as an Indian citizen she didn't pay UK tax on her overseas income. She quickly changed her tax status.
His wealth, public-school education and banking career have drawn criticism that he can't understand what life is like for average Britons. However in the leadership race, he appeared as the candidate standing up for lower-income Britons, opposing tax cuts for the rich and supporting continued public spending. No one is better placed than he is though to understand the financial stress the economy is under after Brexit, COVID and now with the war in Ukraine impacting energy prices and the cost of living.
He now has the challenge of shoring up the economy and trying to repair his party's reputation with the objective of winning the next general election, due in January 2025.
Copyright(s) :
Andrew Parsons / No 10 Downing Street
Harriet Pavey/ No 10 Downing Street