Author and illustrator Eric Carle passed away on 23 May at the age of 91. He had enchanted children the world over with his colourful picture books, and especially the best selling The Very Hungry Caterpillar.
Carle was born in New York state in 1929 but his German immigrant parents were homesick and they returned the family to Stuttgart in the mid-1930s. That meant Carle lived the trauma of World War Two. His father was drafted into the army and became a prisoner of war.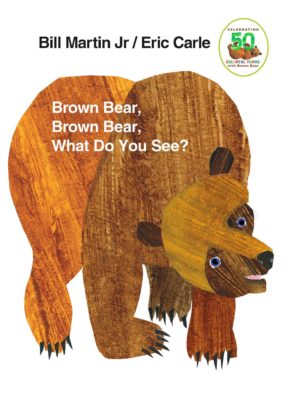 Carle studied art in Germany and returned to the U.S., where he became a graphic designer at the New York Times. Years later, working as a freelancer, he was asked to illustrate a children's book that became a bestseller, Brown Bear, Brown Bear, What Do You See?, by Bill Martin. That gave Carle the bug, and he wrote and illustrated over 70 picture books of his own, mainly using collage of colourful tissue paper to create his characters.
The Very Hungry Caterpillar has sold over 50 million copies and is a perennial favourite. The innovative form of a board book with holes showing the images underneath came to Carle after using a hole punch on a sheet of paper, but proved a challenge for printer. The story has not only beguiled generations of children, it has introduced them to process transforming caterpillars into butterflies.
Carle and his wife established Eric Carle Museum of Picture Book Art in Amherst, Massachusetts in 2002. It was the first museum in the U.S. honouring the sometimes overlooked art of illustration and remains very popular.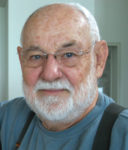 Carle's family announced his death in typically whimsical fashion:
In the light of the moon,
holding on to a good star,
a painter of rainbows
is now traveling across the night sky.
This video from PBS is an interview on the occasion of the opening of the Eric Carle Museum. It has a nice sequence showing his collage technique. And as an added extra it also has an interview with Maurice Sendak, author and illustrator of the classic Where the Wild Things Are, who was the subject of the first exhibition at the museum.
Copyright(s) :
Penguin Random House