The next couple of free online streaming treats from the UK's National Theatre are Frankenstein and Shakespeare's Antony and Cleopatra.
The National Theatre has been making filmed shows available  at 8 p.m. French time every Thursday, and available for a week on demand. The next two fit brilliantly with Shine Bright LLCE File 2 Freaky Dreams and File 13 Staging Emotions.
You can view the plays on the National's YouTube channel. For more information visit the NT site, but you may have to queue to get on due to high demand.
Thursday 30 April - 7 May : Frankenstein  Danny Boyle's innovative 2011 adaptation of Mary Shelley's Gothic novel took the theme of the double to extremes by having its two stars alternate from one night to the next between the roles of Victor Frankenstein and his creature. Benedict Cumberbatch (Sherlock, The Imitation Game) and Jonny Lee Miller (Trainspotting, Elementary) had to master both roles, giving unique insight into the psychology of the novel. Visit the NT site to download a teaching resource.
Thursday 7 May to 14 May : Antony and Cleopatra starring Ralph Fiennes (Schindler's List, Harry Potter) and Sophie Okonedo (Oliver Twist, Hotel Rwanda).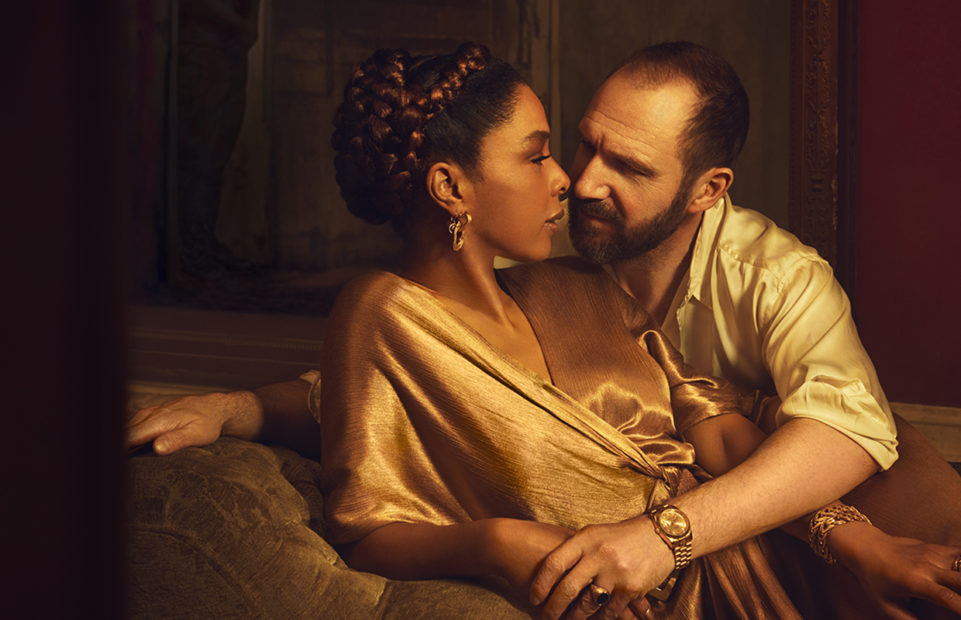 This Shakespearean tragedy of adult, powerful star-crossed lovers would make a great contrast with Romeo and Juliet. And this video can be paired with the one in the File about the costume design of A Midsummer's Night's Dream. There is a teaching resource to download.
Copyright(s) :
(c) Catherine Ashmore
(c) Jason Bell