A film about Frankenstein author Mary Shelley is being released on 8 August. This B1-B1+ resource allows pupils to explore an interview with Haifaa-Al-Mansour, its director, about Shelley, filmmaking and being the first female Saudi Arabian director.
You may want to introduce the topic of Mary Shelley and Frankenstein first with our Ready to Use Resource on the author and/or "Who Am I?" Biobox quiz on Frankenstein's monster.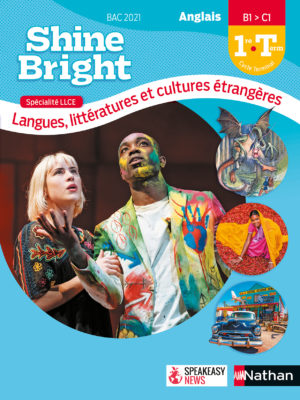 Find more on Mary Shelley, and an extract from Frankenstein,  in Shine Bright LLCE File 2 Freaky Dreams, on the Gothic.
Vocabulary and structures
Cinema and publishing related vocabulary (novel, masterpiece, author, director, publisher, script, agent, filmmaker, shorts, raise money for a film, get a film made...).
Sympathise, struggle, get dismissed.
Rebel against, believe in, describe as, take away from.
Show someone something, expect someone to do something, expect something from someone, make someone do something.
Expressing purpose.
Pronunciation
/ə/ in director, writer, author, creator, publisher, creature...
Stress in producer, attitude, expected, sympathise, masculine...
Pronunciation of Saudi Arabia, Shelley, rebel (vb / noun), ironic...
This interview offers various levels of understanding, and can be used with a differentiated approach depending on the project it is included in. You may choose to focus on women's rights or on Mary Shelley and Frankenstein. In both cases, working on the film's trailer might prove an interesting follow-up activity.
Copyright(s) :
Pyramide Distribution