2018 marks the two hundredth anniversary of the publication of Frankenstein, a novel which has gone on to occupy a unique place in the collective imagination. In this A2+ article, your pupils will discover Mary Shelley, the teenage author who lived an exceptional life.
These documents about Mary Shelley could be part of a larger sequence dealing with detective stories.
You can find a downloadable "Who Am I?" quiz about Frankenstein's monster below and on our Webpicks page, which can be used as an introduction to this sequence.
Culture, language and structures
Mary Shelley
Frankenstein
expressing the past
making hypotheses
time markers (ago)
passive voice (was published/was written)
describing book covers
expressing similarities and differences (both, whereas, but)
creating a front and a back cover
For more on the story and the science of Frankenstein, see our Webpicks.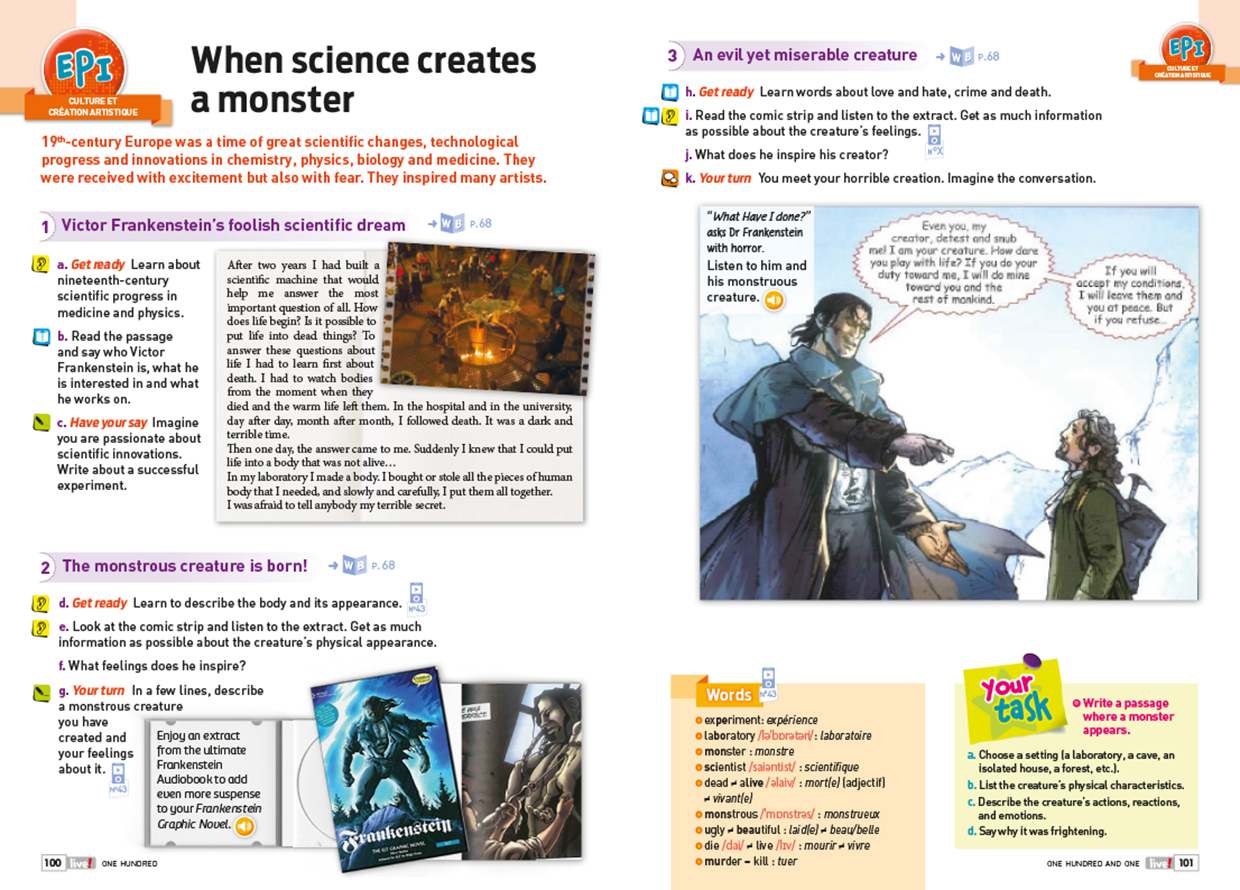 Gothic Literature
The Give me five 4e textbook has an EPI project on Gothic literature, which can work in combination with this resource.
Download a sample double-page here.
Copyright(s) :
© Aisa-Leemage .com
Download resources :

Mother of Frankenstein A2+ Video-projectable Article

Mother of Frankenstein A2+ Printable Article

Mother of Frankenstein A2+ Pupil Worksheets

Mother of Frankenstein A2+ Teacher's Notes

Mother of Frankenstein A2+ Download all these files in one Zip.

Biobox Quiz Frankenstein's Monster