It was a surprise bestseller about a forgotten piece of World War Two history with an improbable title. Now The Guernsey Literary and Potato Peel Pie Society is coming to a screen near you.
It tells the story of the Nazi occupation of the Channel Islands — the only part of the British Isles to have been invaded in World War Two — and the ingenuity of a group of residents trying to survive the privations of the war.
The German garrison outnumbered the island population by two to one and, with food short, the islanders were on a starvation diet. They had to use every scrap of food, hence the "potato peel pie" invented by one of a group of friends. One evening, they eat the pie, along with an illicit pig hidden from the occupiers. On their way home after the party they are stopped by an army patrol for breaking the curfew. To placate the soldiers, they claim to have been at a book club and invent a name.
In 1946, Juliet is an author in London looking for a new subject. She receives a letter from Guernsey, from Dawsey Adams, a farmer. He read and enjoyed a book by Charles Lamb that had her name and address written in it. There are very few books on the island and he has written to Juliet on the offchance she knows of other books by the same author he can look for. Juliet is intrigued by the book club and arrives on Guernsey hoping she's found the basis of her next book. She discovers the story of the book club members, and the Occupation, is more serious than it first appeared.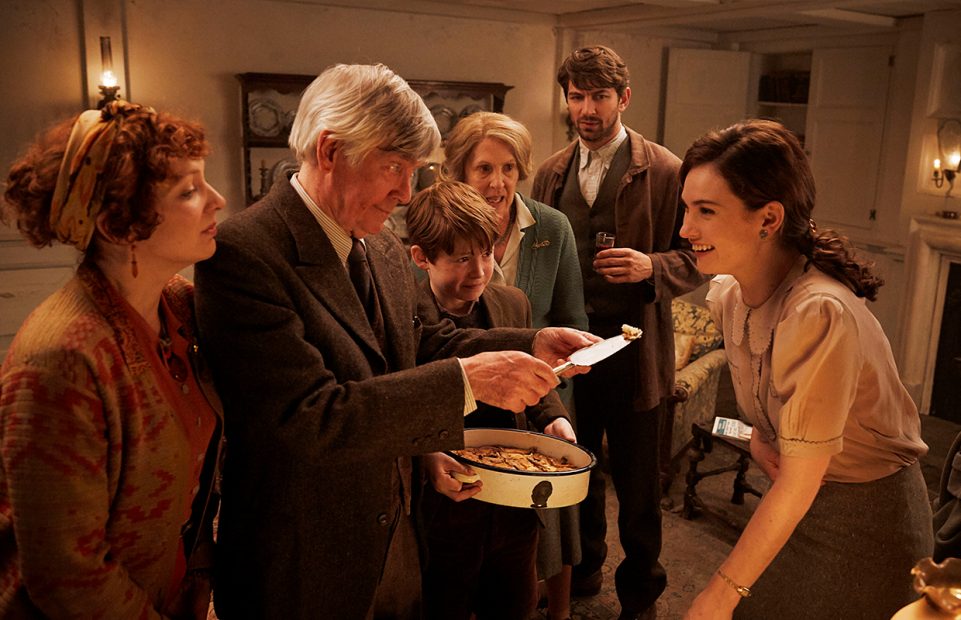 One Book, Two Authors
The 2008 novel itself had an unusual genesis. American would-be author Mary Ann Shaffer, visited Guernsey in 1976 and was fascinated by the history of the Occupation. She thought about writing a novel about it for years, but when she finally did she became seriously ill. Her niece, Annie Barrows, finished the manuscript. Mary Ann Shaffer died knowing it was going to be published but without knowing the success it would have. The epistolary novel topped the New York Times bestseller list and is still a firm book club favourite.
The Channel Islands
The Channel Islands (Jersey, Guernsey, Alderney, Sark and Herm) are not part of the UK but are British Crown dependencies. The inhabitants are British citizens. This status has made the islands a haven for offshore banking in recent decades.
The population is approximately 160,000.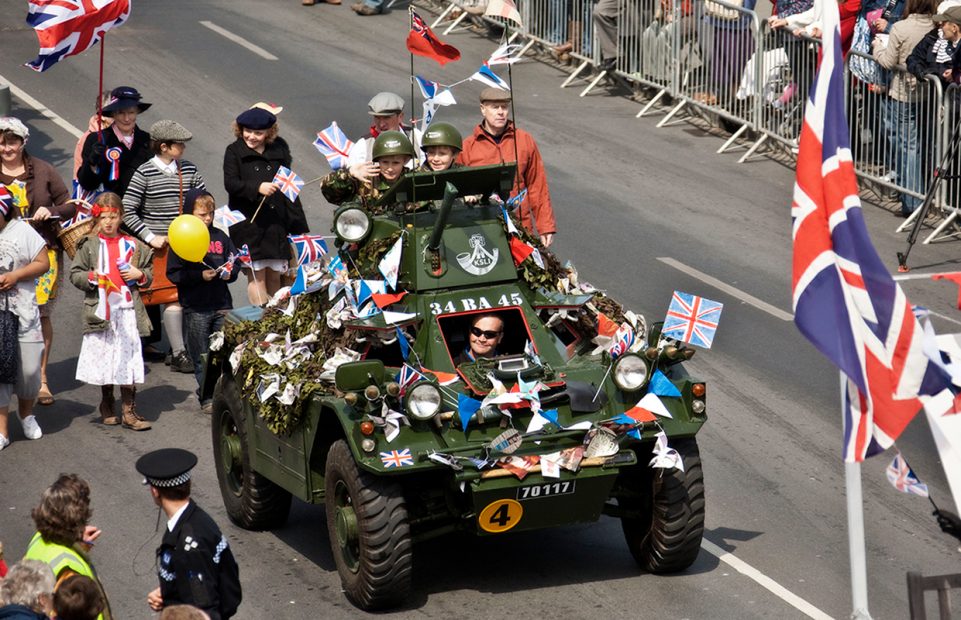 The Channel Islands were occupied in late June 1940, and liberated on 9 May 1945. The islands celebrate Liberation Day on 9 May every year with a bank holiday and parades.
Find out more about the Occupation from the BBC.
The Guernsey Literary and Potato Peel Pie Society
On general release from 13 June
Copyright(s) :
StudioCanal