This B1-level article focuses on an important yet little recounted moment during WWII, the evacuation of British and Allied forces from the beaches of Dunkirk by the Royal Navy, aided by hundreds of civilian boats. This symbol of solidarity has been adapted into a movie by director and screenwriter Christopher Nolan.
Language and structures
Historical aspect with specific vocabulary around the war
Cultural references to famous movies by Christopher Nolan and key actors.
Numbers
Past tense with use of irregular verbs
The passive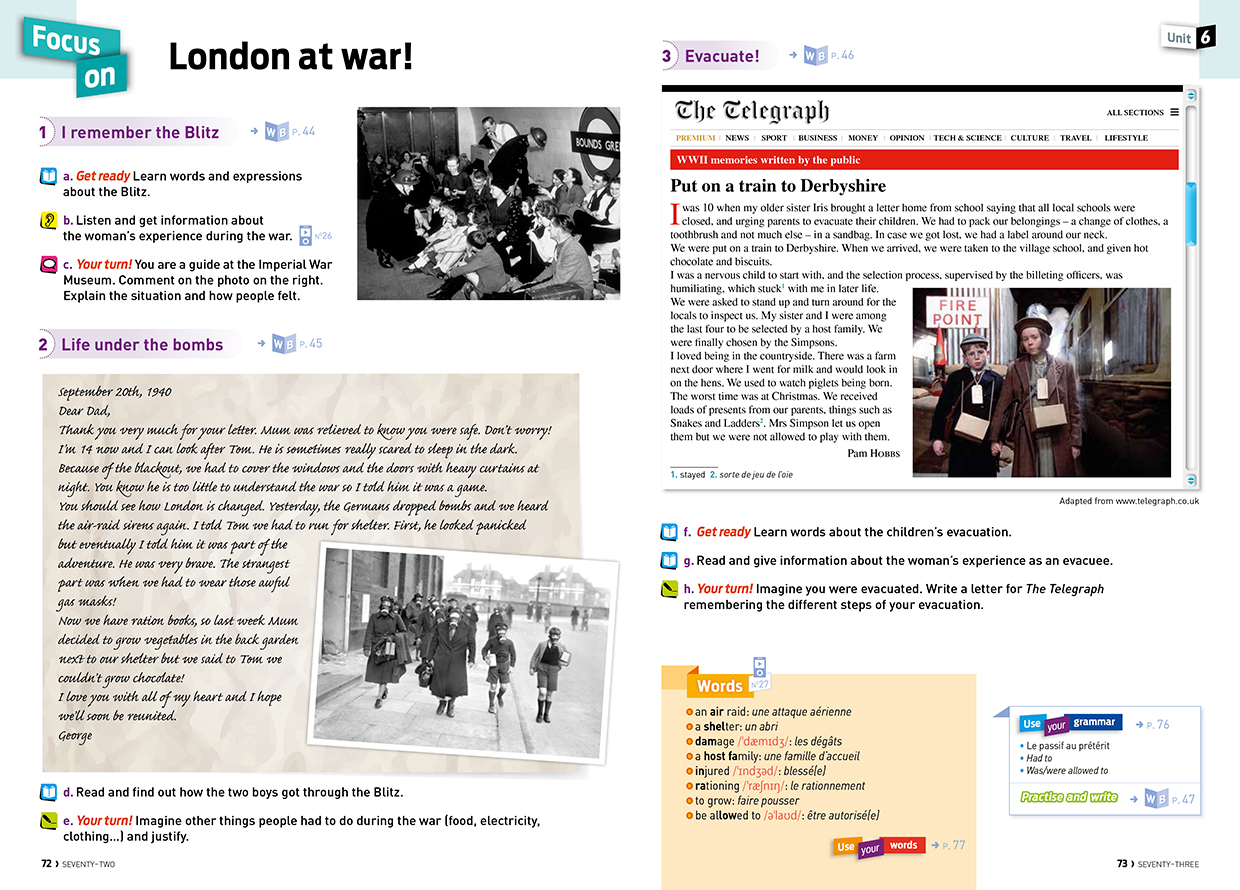 The Home Front
Give me five! 3e Unit 6 "Blitz Kids" looks at another aspect of civilian involvement in WWII Britain.
Download a sample double-page here.
Copyright(s) :
© 2017 WARNER BROS. ENTERTAINMENT INC. ALL RIGHTS RESERVED