After Murder on the Orient Express and Death on the Nile, Agatha Christie's detective Hercule Poirot, in the shape of Kenneth Branagh, continues to travel across the world solving crimes. A Haunting in Venice is based on Christie's Hallowe'en Party, and is suitably spooky to work on at this time of year. Poirot, officially retired, is persuaded to attend a seance by a medium played by Michelle Yeoh (Everything Everywhere All At Once), and he once again has a murder to elucidate.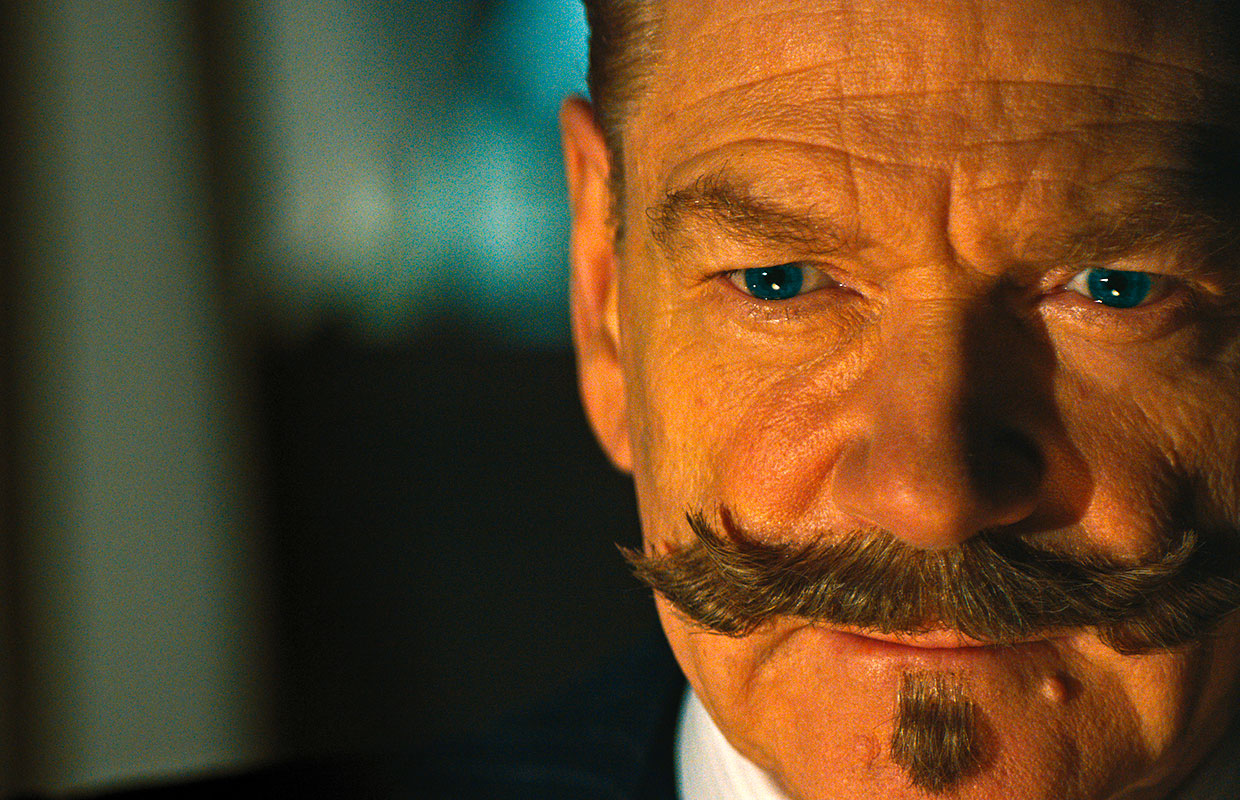 Kenneth Branagh seems enjoying drawing from Agatha Christie's work. He has now embarked on producing a third cinematic adventure derived from the novels of the famous author featuring Hercule Poirot, whose iconic imperial moustache he himself embodies on the big screen.
After revisiting two of the Hercule Poirot's most well-known investigations, both of which had already been adapted into films in the past, Branagh goes in a completely different direction for this next opus. He has chosen a more obscure episode from Agatha Christie's literary saga.
A Sinister Halloween Mystery
Few of Poirot 's investigations have flirted with the supernatural. A Haunting in Venice draws inspiration from the plot of Hallowe'en Party, published in France under two different titles: La Fête du Potiron (1971) and Le Crime d'Halloween (1998). (You can tell how much more familiar Halloween became in the meantime!). While the book dealt with the death of a girl during a Halloween party, screenwriter Michael Green, who already wrote the two previous adaptations, takes liberties with the plot, relocating it to Italy (Venice) and imbuing it with a more eerie atmosphere.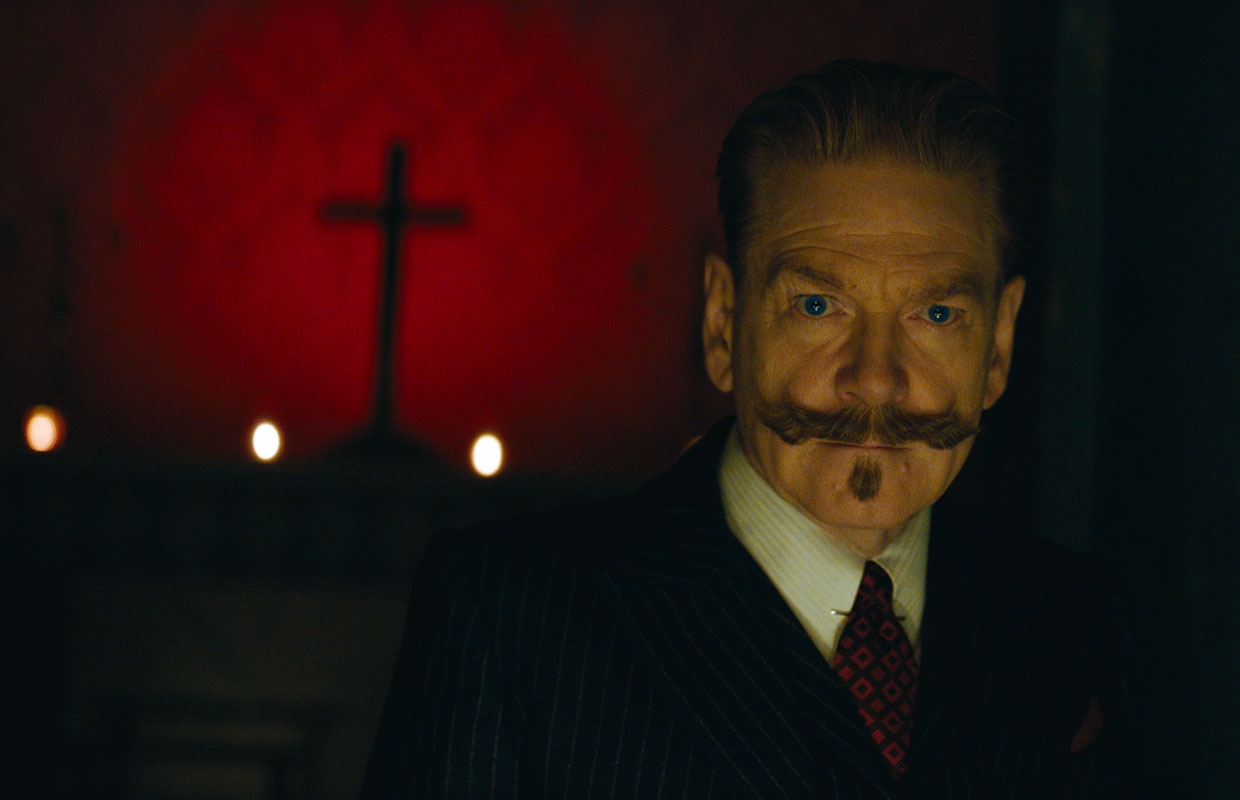 Darker turn
Kenneth Branagh wanted to take a darker turn, describing the episode as based on a rather unknown complex story, set during Halloween in a delightful city [...] an opportunity to concoct something that will truly send chills down the spines of our faithful viewers".
The first images seem to draw on horror elements to immerse Poirot in an extraordinary investigation.
Spoilers ahead
For those curious to know the first details of this investigation, its official synopsis was revealed by the studio last autumn:
Set in a post-World-War-II devastated Venice, A Haunting in Venice marks Hercule Poirot's return to action to solve a terrifying mystery. Now retired and living Venice, the former detective is invited to a seance orchestrated by a mesmerizing medium, in an abandoned building, allegedly haunted. The event turns into a tragedy with the death of one of the guests, plunging Poirot into a dark and secretive world. This change in tone may pique curiosity and breathe new life into the franchise.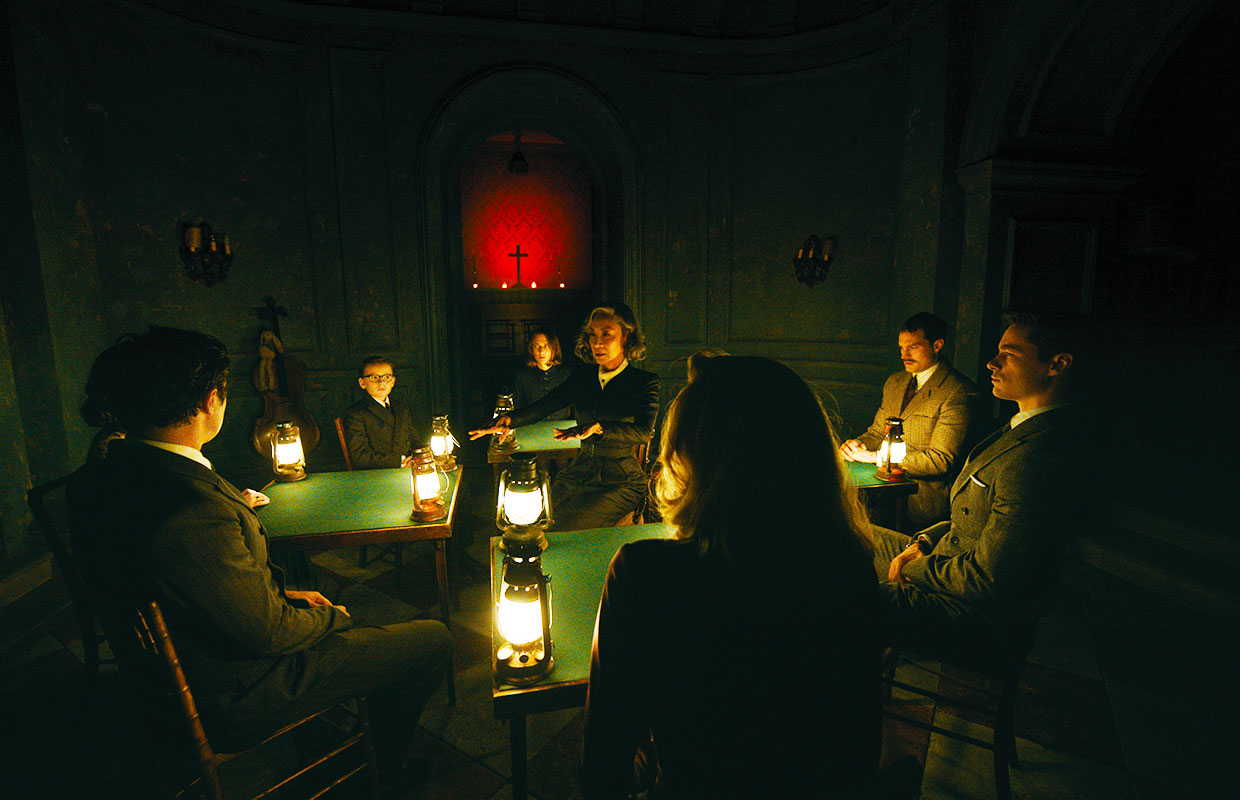 Michelle Yeoh's Mesmeric Medium
Michelle Yeoh (Everything Everywhere All at Once) takes the role of the enigmatic medium. Yeoh's portrayal adds an air of mystique to the story, blurring the lines between the corporeal and the ethereal. As Poirot's investigation progresses, he finds himself entranced by the medium's uncanny abilities, while simultaneously questioning the authenticity of her powers. The dynamic between Poirot and the medium forms a central crux of the narrative, offering a unique blend of skepticism and admiration.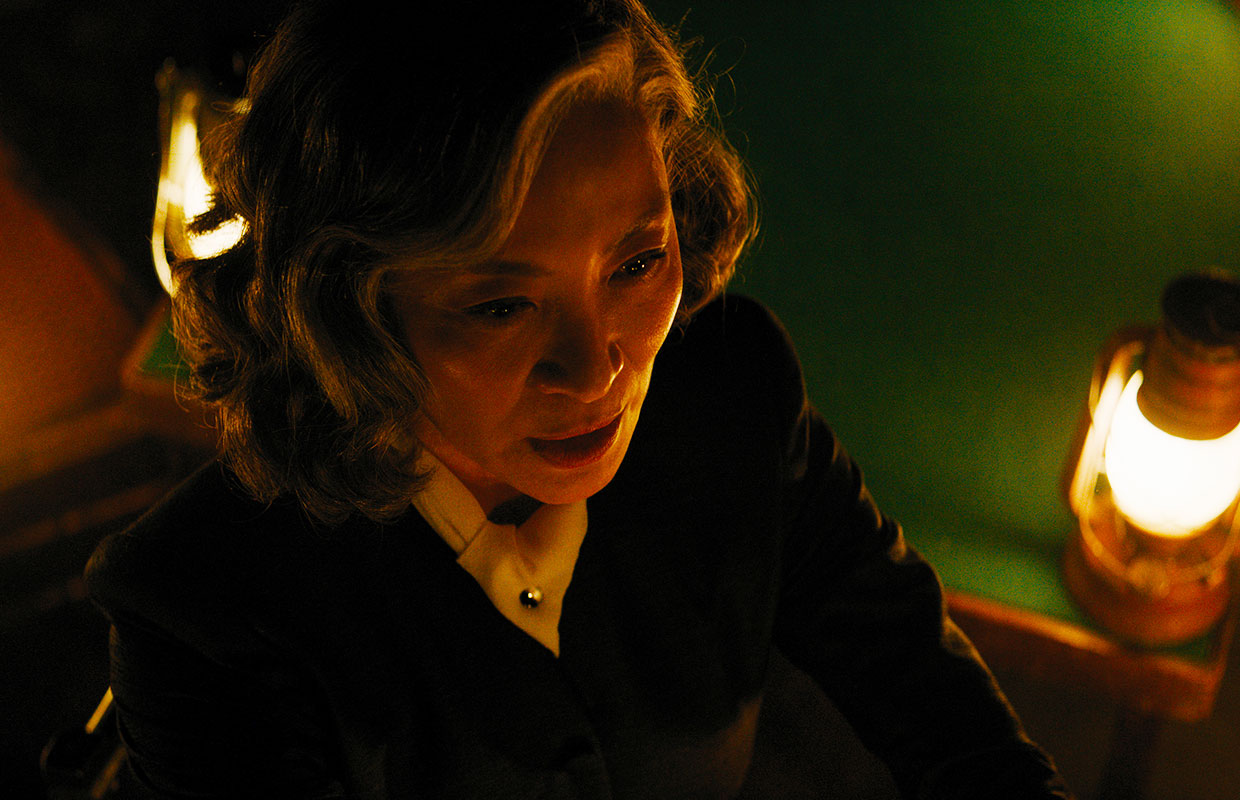 Poirot's Unyielding Deduction
Retirement has not dulled Poirot's intellect or his innate ability to navigate the most complex of puzzles. As the seance takes an unexpected turn with this shocking murder, Poirot is once again compelled to employ his unparalleled deductive skills. Each subtle gesture, cryptic utterance, and concealed motive becomes a piece of the intricate puzzle that Poirot meticulously assembles. The Venetian landscape, with its labyrinthine canals and masked revelry, provides an atmospheric backdrop for Poirot's pursuit of the truth.
Illusion and Deception
A Haunting in Venice delves into themes of illusion and deception, both within the realm of the supernatural and in the more earthly machinations of human nature. As Poirot grapples with the complexities of the case, he must navigate a landscape where nothing is as it seems, and everyone is a potential suspect. The narrative plays with the blurred boundaries between reality and imagination, challenging both Poirot and the audience to discern fact from fiction.
Talented cast
As usual, Kenneth Branagh knows how to assemble a talented cast and proves it once again with this film, featuring Michelle Yeoh, Kyle Allen, Jamie Dornan, Tina Fey, Jude Hill, Ali Khan, Emma Laird, Kelly Reilly, Riccardo Scamarico, and Camille Cottin, who continues to make a mark on the international stage after Stillwater and House of Gucci.
On general release 13 September 2023
Remember on Speakeasy News
And in Shine Bright 4e
A murder mystery about Death on the Nile.
Copyright(s) :
Rob Youngson. © 2020 Twentieth Century Fox Film Corporation. All Rights Reserved.
All images ©Disney
Notion(s) culturelle(s) : "Langages" "Voyages et migrations"