A musical about Latino communities in New York – it's not Steven Spielberg's long-awaited remake of West Side Story but In the Heights – by Hamilton creator Lin Manuel Miranda. It's all singing, rapping and dancing and screams "summer"!
It's a feelgood story about a Manhattan neighbourhood threatened with gentrification, and the aspirations of the close-knit Latinx community including the Dreamers – the children of illegal immigrants who don't have legal residence, who Obama promised legal status.
Lin-Manuel Miranda grew up in Washington Heights and still lives there. It's an immigrant neighbourhood almost at the north-most point of Manhattan — the bit of the island not shown on tourist maps. Miranda, son of two Puerto Ricans, describes himself as Nuyorican.
Community
He loved Broadway musicals growing up, and cites
Rent
, which he saw on his 17th birthday, as inspiration. But says, "I didn't see myself" on the stage.
In the Heights
was his way of making a space for himself and his community.
He wrote the music and songs, mixing salsa and merengue with rap, while the book was written by Quiara Alegría Hudes, who also adapted it as a screenplay. He started writing it at college in 1999. It was first staged in 2008, to great acclaim and a Tony Award for best musical.
Dreams
The musical looks at lives of two generations: immigrants mainly from Puerto Rico and the Dominican Republic, and their children, raised in New York. It's a baking hot summer and the story builds to the climax of a power blackout, a real event from the 1990s which affected poor neighbourhoods disproportionately. Air conditioning, fridges, lights and the subway cut out, leaving an eerie silence.
Usnavi, played by Miranda on stage and here by Anthony Ramos, a veteran of the stage version and
Hamilton
, runs a corner shop, a bodega, but dreams of returning to the Dominican Republic to run his father's old company.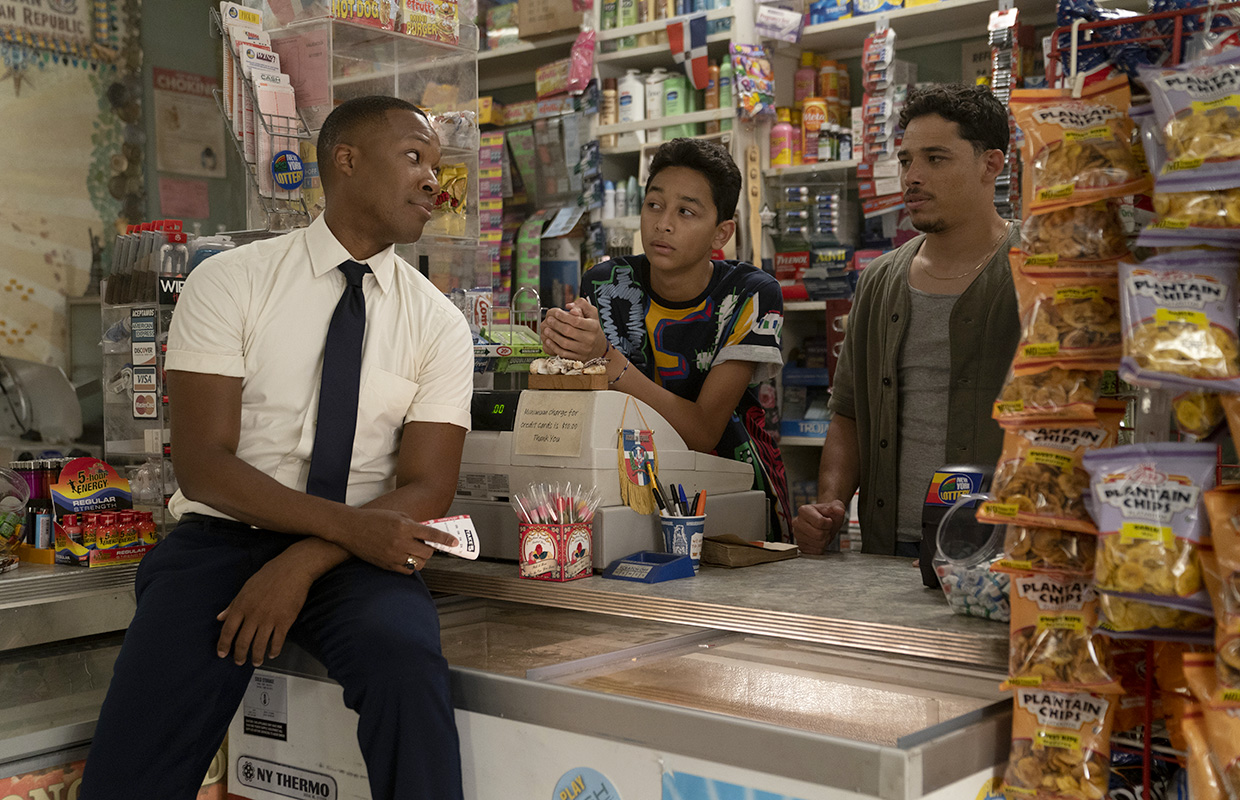 Nina meantime is fulfilling her parents' dream by studying at Stanford, but she's struggling and wants to drop out. Sonny would love to go to college but can't because he's a Dreamer: stuck in limbo because he has lived most of his life in the U.S., having arrived as a child, but isn't legal.
Quiara Alegría Hudes gave this aspect of the musical more importance in the screenplay. The film had been in production for a long time, during the Trump presidency as opposed to the optimism of the Obama era. The production team wondered what had changed since the musical was written and Hudes says, "One of those answers was immigration and our undocumented family, friends, neighbors... The fever pitch, the way that immigration was being used as the sort of litmus test of Americanness, and even humanity—it felt like we had to address it,"
Leslie Grace (Nina) and Corey Hawkins (Benny) reminiscing about childhood summers.
North Side Story
If you are studying
West Side Story
with your students for
LLCER
(or just because it's great!), they could be asked to look at the trailer and spot similarities and differences. The iconic images of fire escapes, the big dance numbers in the street are reminiscent of
West Side Story
, but the style of music and dance is very different.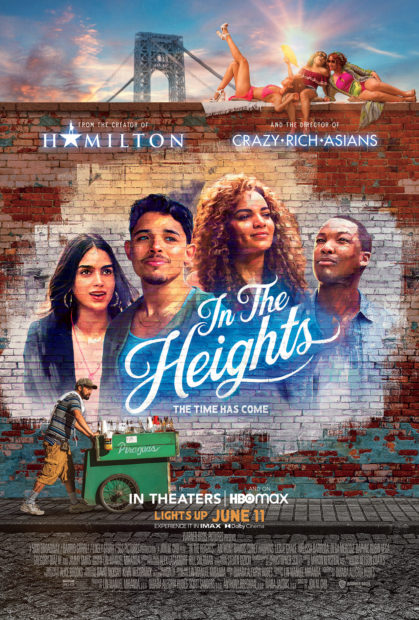 In the Heights
On general release 23 June
Copyright(s) :
Warner Bros

Downloadable resources ready to use in class
>
Staging Emotions: West Side Story