Two more Reading Guides for LLCER Terminale are available: Paul Auster's novel Moon Palace and Arthur Miller's play Death of a Salesman.
Our Reading Guide collection helps you and your students get the most out of their set books with background information, extensive extracts and guided activities to help them understand and analyse the works.
Moon Palace features many of Paul Auster's recurring themes: New York, the frontier and the American West, exploration and the American Dream. An extraordinary tale of the men in a family told over three generations, often in flashback, starting with Marco Stanley Fogg in the late Sixties,  in "the summer that men first walked on the moon."
Arthur Miller, widely acknowledged as the U.S.'s foremost playwright, won a Pulitzer Prize in 1949 for Death of a Salesman, which is still produced regularly around the world today. It is the story of  Willy Loman, a travelling salesman who believed that as part of the American Dream he and his sons were destined for greatness.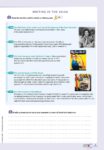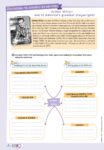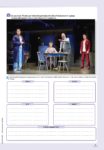 Already available for Terminale LLCER: film guides Much Ado About Nothing  and 12 Angry Men as well as novels Jane Eyre and The Handmaid's Tale.
And for Première: "The Fall of the House of Usher" and "The Tell-Tale Heart",  Animal Farm , To Kill a Mockingbird , The Curious Incident of the Dog in the Night-Time, Of Mice and Men and The Importance of Being Earnest.