The contentious nomination of Brett Kavanaugh to the Supreme Court makes him the new colleague of Justice Ruth Bader Ginsburg aka Notorious R.B.G.. She is a feminist and pop culture icon and the subject of a documentary just released in cinemas.
Brett Kavanaugh's confirmation to the Supreme Court was the most contentious nomination process in decades, and it provoked fierce and debates across the United States.
The judge was accused of sexual assault by several women but was finally confirmed by Senate and become one of the 9 Supreme Court justices on 6 October.
With Kavanaugh in place, the court now has a solid 5-4 conservative majority.
The Supreme Court leans towards the right, with a majority of sitting justices nominated by Republican presidents. This wind of change brings a conservative sway for decades that will only get stronger if President Trump, who is not even halfway into his first term, could secure a third pick after Kavanaugh and Neil Gorsuch, appointed in 2017.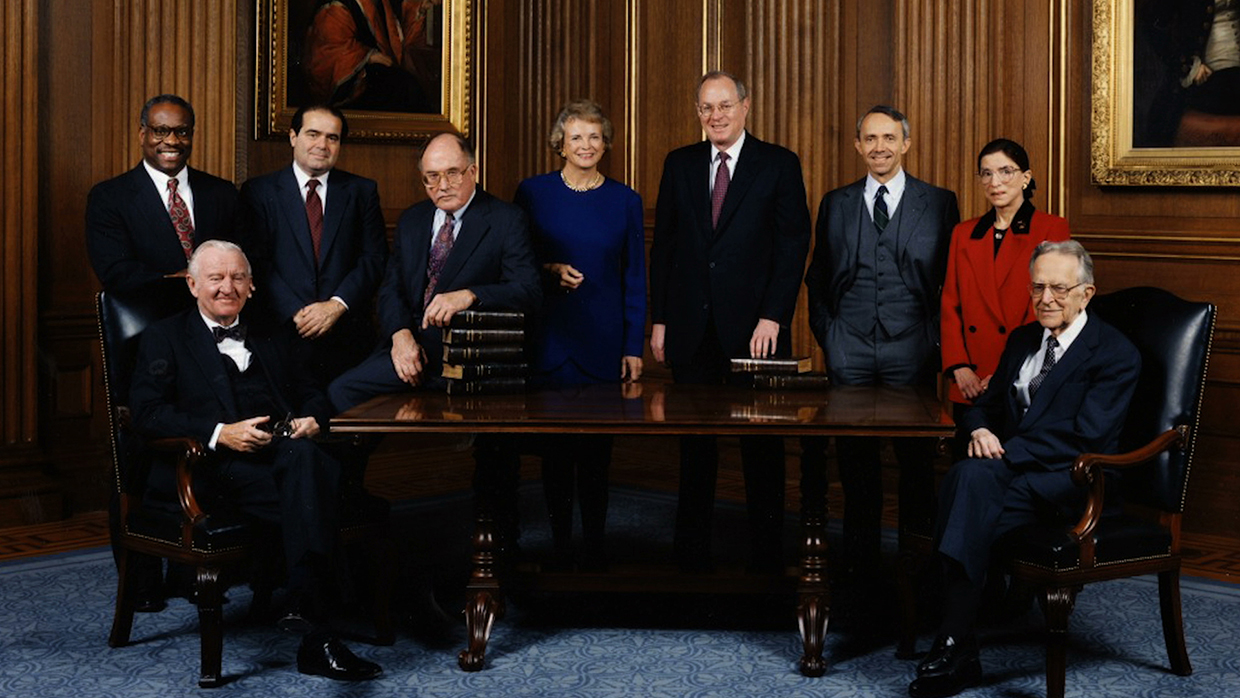 Ruth Bader Ginsburg is one of the nine Justices of Supreme Court and one of three women currently on the Court. Nominated by President Bill Clinton in June 1993, at 85 she is also the oldest current justice. She is already five years over the average retirement age for the court!
A Ginsburg retirement would mean President Trump would get to choose her successor, a decision that would alter the Court for decades.
Does Ginsburg plan to stay on the Court until a Democratic president can appoint her successor?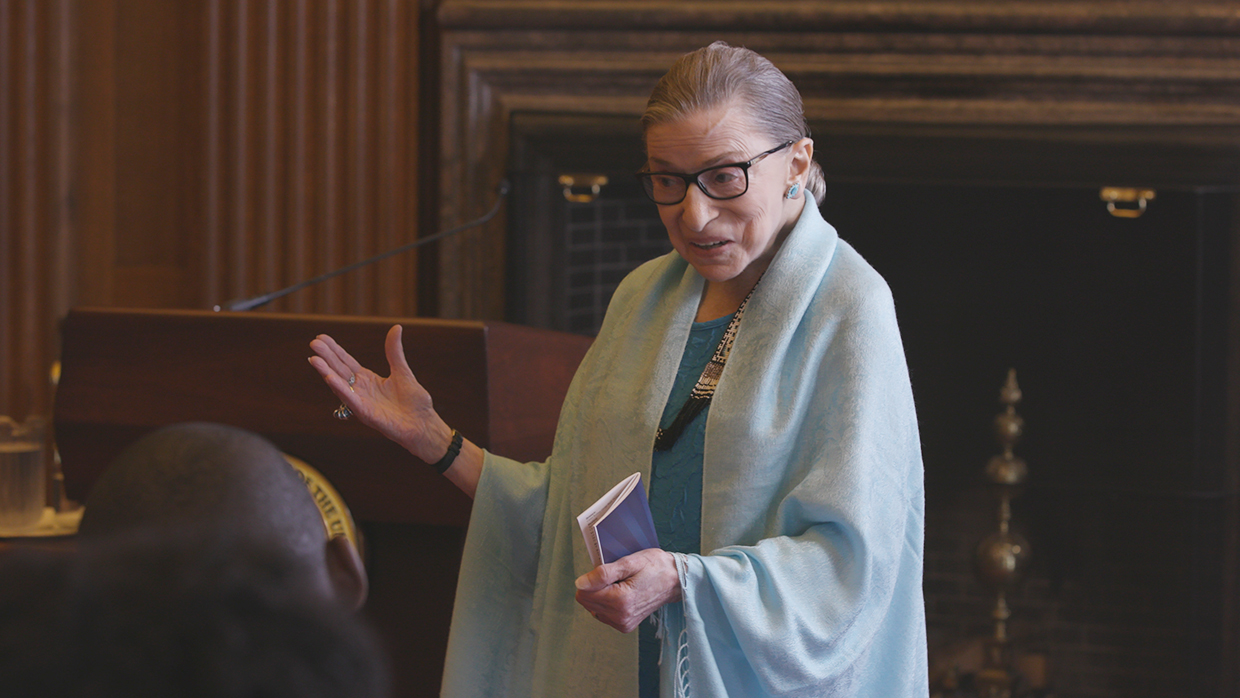 Anyone who sees her workout plan in the documentary RBG would struggle to argue that she isn't going to stay.
"RBG," a documentary
"RBG," is a documentary portrait of Justice Ginsburg during her 85th year on Earth and her 25th on the bench.
Directed by Betsy West and Julie Cohen, the film is made up of interviews, public appearances and archival material, organized to show its subject's temperament and her accomplishments so far.
The biographical part of "RBG" tells the story of Justice Ginsburg's career, which has been marked by intense intellectual ambition and also by a determination to use the law as an instrument of change.
When Bader Ginsburg was in law school, she faced gender discrimination. At Harvard Law School, she was one of nine women in a class of hundreds!
According to the documentary, one of her professors even shamed her for taking up a spot at Harvard Law School that could have been filled by a man. But her experience didn't derail her; it only made her more determined to succeed. It also inspired her to fight for other people facing discrimination, particularly people of color and fellow women.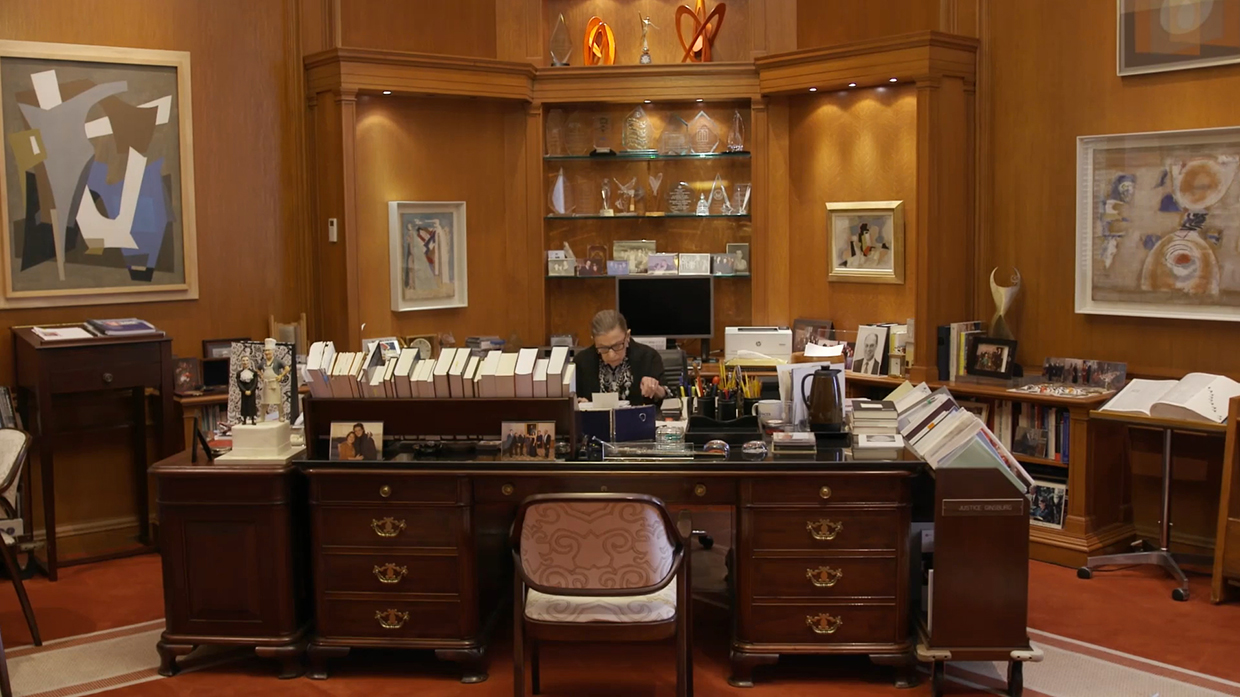 Dissenting Opinions
As Supreme Court justice, she has ruled on many high-profile and controversial cases. But what made her famous weren't the cases in which the other justices agreed with her; it was her dissenting opinions which she wrote when the court didn't rule her way. These dissenting opinions gave a voice to people in the minority who didn't think they had one.
One famous case featured in the RGB documentary was Burwell v. Hobby Lobby, in 2013. Hobby Lobby made the case that using birth control went against their Christian values as a company, and they shouldn't have to pay insurers to cover the expenses of contraception.
In a 5-to-4 ruling, the court ruled in Hobby Lobby's favor. Bader Ginsburg was one of the four judges who didn't agree.
Here is an excerpt from her dissenting opinion:
"[The] Majority decision allows employers to deny insurance coverage of birth control for religious reasons. The ability of women to participate equally in the economic and social life of the nation has been facilitated by their ability to control their reproductive lives."
Notorious RBG
She's clearly taking a pro-woman stance, and it didn't go unnoticed.
Justice Ginsburg's right-wing detractors see her as a "demon," a "devil" and a threat to America but young people especially agree with her opinions.
She really became popular when a young law student named Shana Knizhnik created the Notorious RBG Tumblr - referring to American rapper Notorious B.I.G.
The Tumblr, along with other memes, went viral, and Bader Ginsburg became an internet star.
Ruth Bader Ginsburg was the second woman appointed to the United States Supreme Court, but she's probably the first Justice to become a pop-cultural phenomenon.