It has all the ingredients of a great British event: tradition, wearing costumes, doing silly things and collecting money for charity!
Every year at Covent Garden Market in London, teams of people participate in The Great Christmas Pudding race. They make their way through a series of obstacles while carrying a Christmas pudding on a paper plate. Teams dress as Christmas trees and decorations, Santa, elves, presents, reindeer, crazy professors or an entire Christmas dinner: turkey, potatoes, carrots, Christmas cake — and Christmas pudding, of course!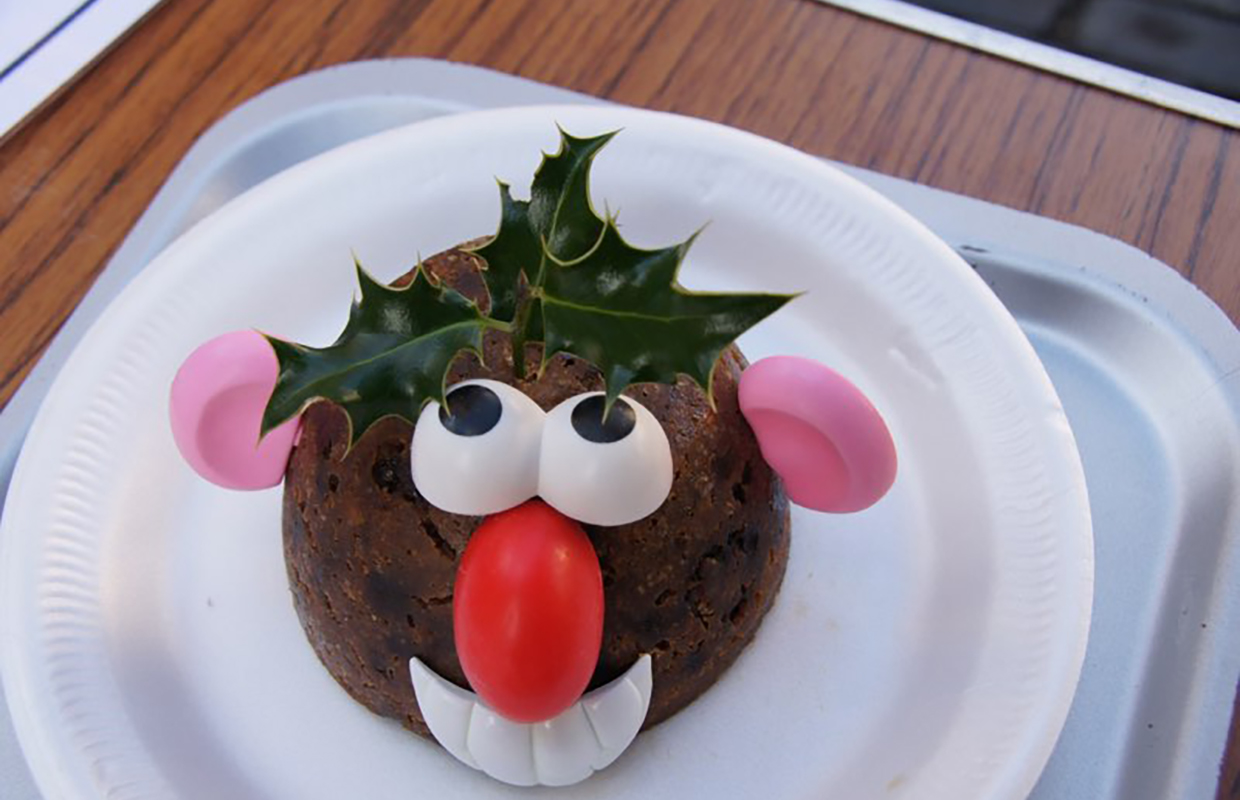 It's a lot of fun for participants and spectators alike, but the objective is serious. The racers are sponsored by friends and colleagues to do the race, and they donate the money to Cancer Research UK. In 37 years, the races have raised more than £1 million to help find new cancer treatments. This year's race takes place at Covent Garden on 2 December.
Here's a flavour of the event:
Copyright(s) :
Helena Marks