Being buried in Westminster Abbey is the highest honour a British person can be given. And yet, like so many British traditions, it has developed in an organic way, with no real rules or system.
It is sometimes described as Britain's Pantheon or Valhalla. The Abbey itself, in London, is a thousand years old and has housed every monarch's coronation since William the Conqueror in 1066. It is also the burial place of 17 monarchs.
Poet's Corner
Geoffrey Chaucer was buried there in 1400 because he was a member of the royal household. When his Canterbury Tales became popular, from the 16th century, other writers wished to be buried near him and Poet's Corner grew to include tombs or memorials to the likes of Shakespeare, Charles Dickens, the Brontë sisters, Keats, TS Eliot and Jane Austen.
The tradition of honouring notable Britons in the Abbey after their deaths developed under Oliver Cromwell after the Civil War (1642-51). Which was ironic since Cromwell himself was buried in the Abbey in 1658, but after the Restoration he was disinterred and his body displayed from the public gallows.
Who is Honoured?
However there is no formal system of deciding who receives the honour of being commemorated in the Abbey. No committee chooses who does or doesn't deserve a place. It's just decided by the Dean of the Abbey, the clergyperson in charge of the church. In some cases the Dean accepts a request, in others the Church itself proposes a memorial.
In all, about 3,300 people are honoured in the Abbey: military leaders, politicians, philanthropists, scientists, doctors and representatives of the arts. These days the Abbey usually receives ashes, not bodies, as space is at a premium.
The last person whose actual body was buried in the Abbey was the Unknown Warrior, who was placed there on 11 November, 1920. His body was recovered from the battlefields of France:
BENEATH THIS STONE RESTS THE BODY
OF A BRITISH WARRIOR
UNKNOWN BY NAME OR RANK
BROUGHT FROM FRANCE TO LIE AMONG
THE MOST ILLUSTRIOUS OF THE LAND
AND BURIED HERE ON ARMISTICE DAY
1 NOV: 1920, IN THE PRESENCE OF
HIS MAJESTY KING GEORGE V
HIS MINISTERS OF STATE
THE CHIEFS OF HIS FORCES
AND A VAST CONCOURSE OF THE NATION
THUS ARE COMMEMORATED THE MANY
MULTITUDES WHO DURING THE GREAT
WAR OF 1914-1918 GAVE THE MOST THAT
MAN CAN GIVE LIFE ITSELF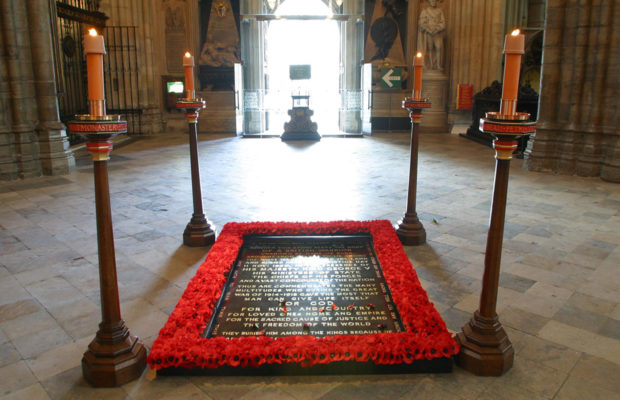 Mandela Honoured
Not only British people are honoured in the Abbey. On 18 July 2018, which would have been his hundredth birthday, a memorial will be unveiled to Nelson Mandela.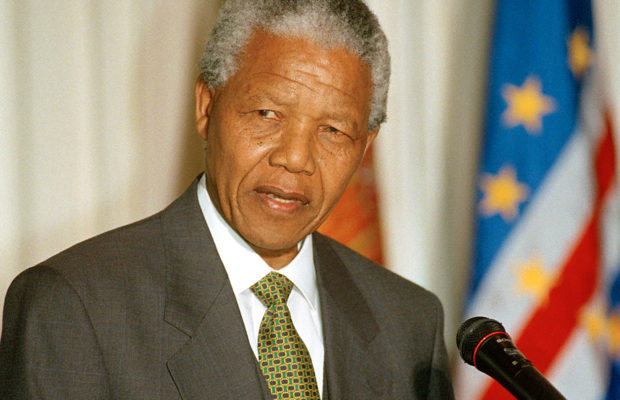 Copyright(s) :
VIsitbritain
United Nations