On Friday June 15th, after a memorial service which saw Stephen Hawking's ashes interred at Westminster Abbey, his "message of peace and hope" was sent to the stars.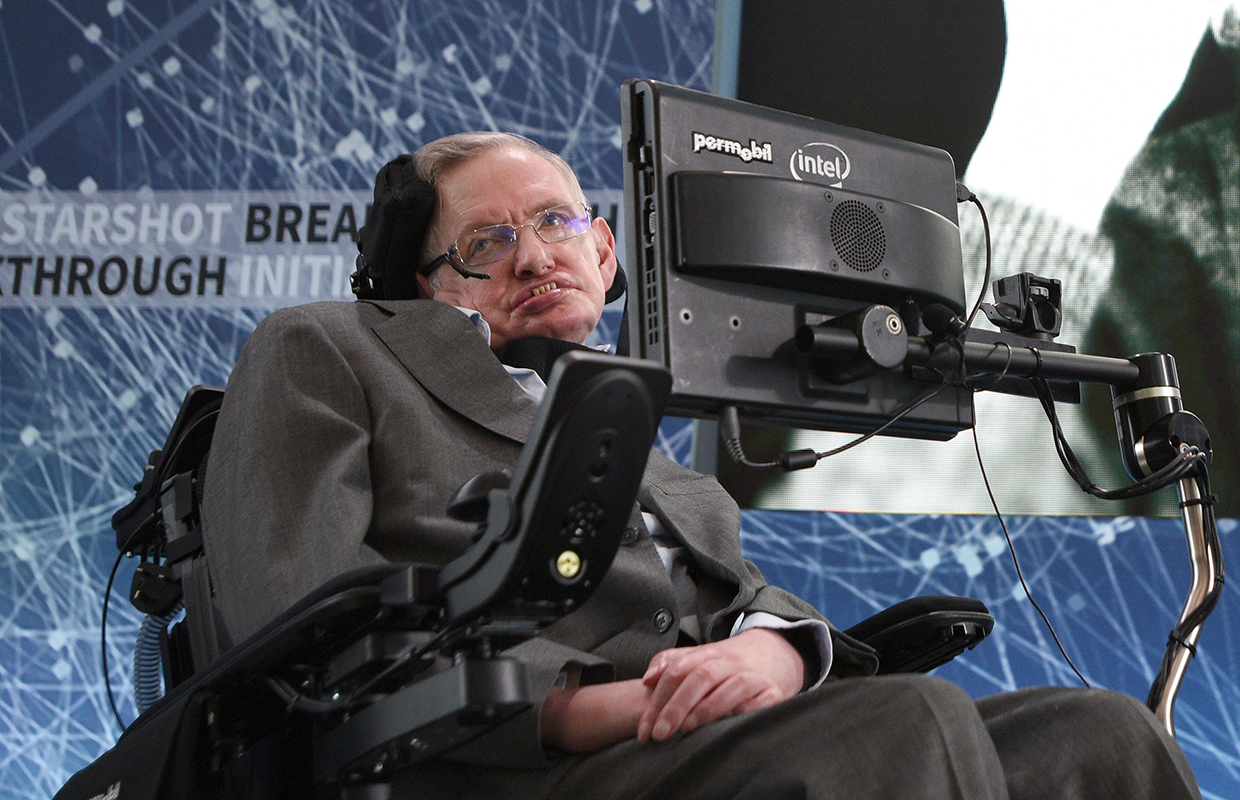 Ashes to Ashes…
The ashes of British physicist Stephen Hawking were buried Friday June 15th in a corner of Westminster Abbey between the graves of Charles Darwin and Isaac Newton, buried in the Abbey respectively in 1727 and 1882.
Hawking was interred beneath a stone inscribed: "Here lies what was mortal of Stephen Hawking " — an English translation of the Latin words on the nearby grave of Newton, the 17th-century scientist who discovered the laws of gravity. The stone is also inscribed with one of Hawking's equations describing the entropy of a black hole.
… funk to funky
After the service, Stephen Hawking's voice was beamed into space from a European Space Agency satellite dish in Spain.
Greek composer Vangelis who wrote music for Blade Runner and Chariots of Fire, created an original six-minute piece of music featuring Hawking's voice.
The BBC quoted, Hawking's daughter, Lucy, saying the broadcast would be aimed at "the nearest black hole, 1A 0620-00, which lives at more than 3,000 light years from Earth in a binary system with a fairly ordinary orange dwarf star."
"It is a message of peace and hope, about unity and the need for us to live together in harmony on this planet."
You can listen to the message via the BBC site.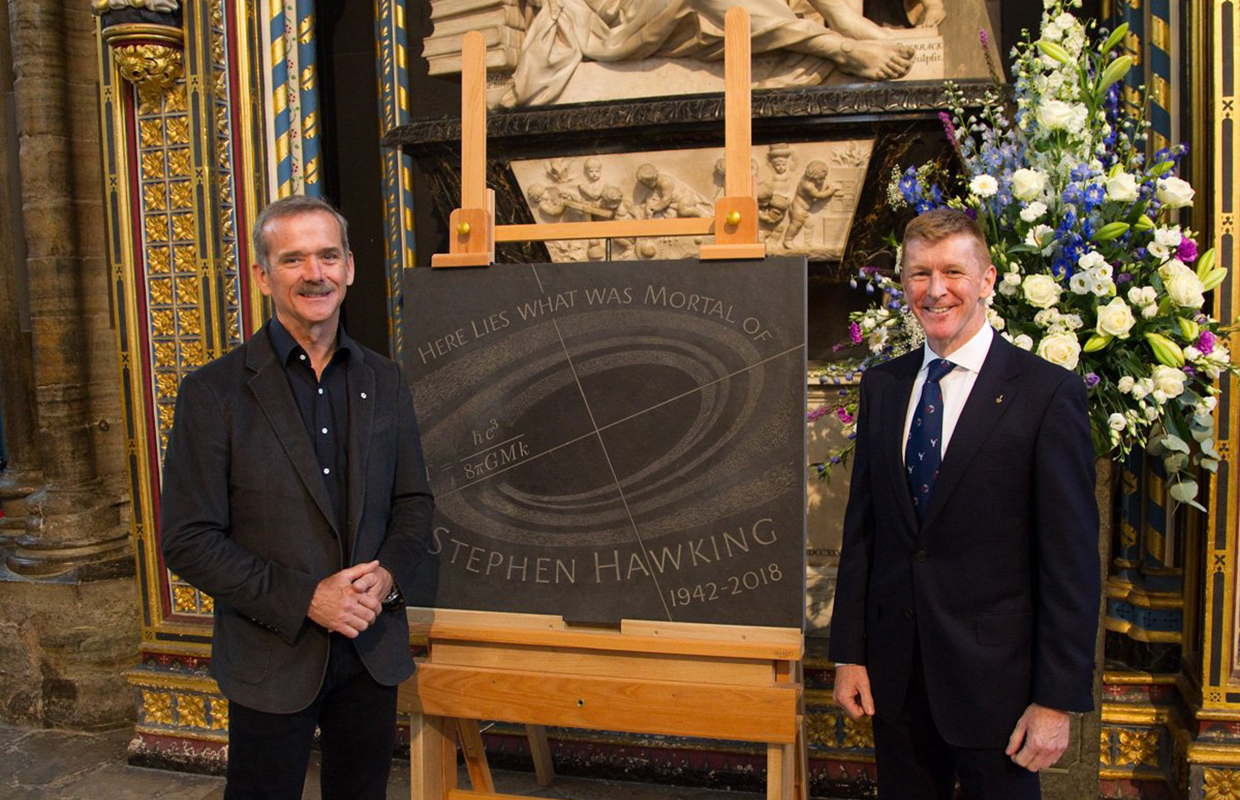 Listen to a part of the article read by the Stephen Hawking Voice Generator
Copyright(s) :
Westminster Abbey