The longlist has been announced for Britain's Women's Prize for Fiction 2021, which will be awarded in July. The prize was created after the 1991 Booker shortlist contained no books by women writers. To celebrate its 25th year, readers voted for a "winner of winners": Nigerian author Chimamanda Ngozi Adichie's Half of a Yellow Sun, which won the 2007 prize.
The Women's Prize was created in 1996 by authors and editors motivated to make a change after the 1991 Booker shortlist contained no books by women writers, despite 60% of novels that year having been written by women writers. It's gone by various sponsors' names over the years: the Orange Prize, the Bailey's Prize.
The 16 authors on the 2021 longlist are from the U.K., the U.S; Barbados, Canada, Ireland and Ghana. They include a trans author for the first time, Torrey Peters for Detransition Baby, and six début novelists alongside well-established authors like Susanna Clarke, comedian Dawn French and Scottish author Ali Smith, who is nominated for the final novel in her seasonal quartet, Summer.
The full list:
Because of You by Dawn French
Burnt Sugar by Avni Doshi
Consent by Annabel Lyon
Detransition, Baby by Torrey Peters
Exciting Times by Naoise Dolan
How the One-Armed Sister Sweeps Her House by Cherie Jones
Luster by Raven Leilani
No One is Talking About This by Patricia Lockwood
Nothing But Blue Sky by Kathleen MacMahon
Piranesi by Susanna Clarke
Small Pleasures by Clare Chambers
Summer by Ali Smith
The Golden Rule by Amanda Craig
The Vanishing Half by Brit Bennett
Transcendent Kingdom by Yaa Gyasi
Unsettled Ground by Claire Fuller
Find out more about them on the Women's Prize site or watch a short presentation of each by the five judges below.
The shortlist for this year's prize will be announced on 28 April. The  winner  will be announced on 7 July.
Best of the Best
The prize recently celebrated its 25th anniversary by inviting readers to choose the "best of the best" of previous winners. It was awarded to 2007 winner: Chimamanda Ngozi Adichie's Half of a Yellow Sun.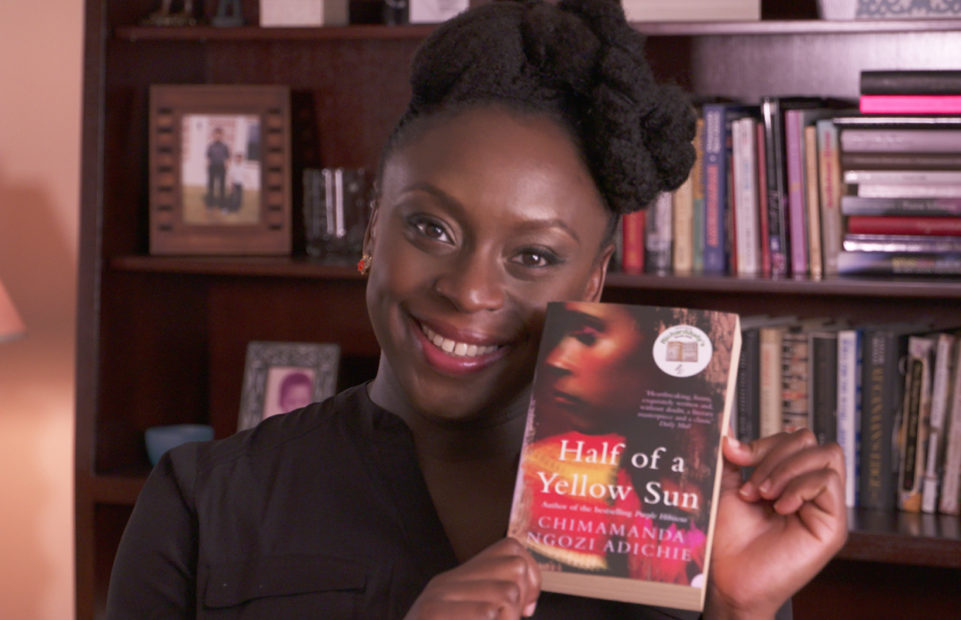 Half of the Yellow Sun is set against the background of the bloody civil war known as Biafra, which shook Nigeria from 1967 to 1970, starting just seven years after the country became independent from colonial British rule. It was made into a film starring Chiwetel Ejiofor and Thandie Newton in 2013.
You can download a reading guide for Half of a Yellow Sun.
The video below shows all 25 winners, features an extract from Half of the Yellow Sun, and Adichie answering readers' questions about inspiration, Lagos and feminism.
Adichie is a prolific writer of short stories and essays as well as three novels. Her most recent book is Dear Ijeawele, or a Feminist Manifesto in Fifteen Suggestions (2017). You can find out more about her on her publisher's site.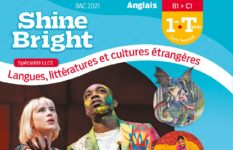 Chimamanda Ngozi Adichie is also an inspiring speaker. Check out her speech "The Why Factor" in File 3 Brave New Women in Shine Bright LLCER, as well as an extract from the 2017 Women's Prize winner, The Power by Naomi Alderman. You may also be interested in SnapFile 4 Lagoon about Nnedi Okorafor's sci-fi novel set in Lagos.