David Hockney is one of Britain's best known and most popular artists (a retrospective at Tate Britain in 2017 attracted a record half million visitors). His brightly coloured pop art in many media is instantly recognisable. Since 2018, he's been living in Normandy and was inspired by the Bayeux tapestry to produce a narrative cycle of iPad paintings on theme of the seasons. It's on show at the Bayeux Museum.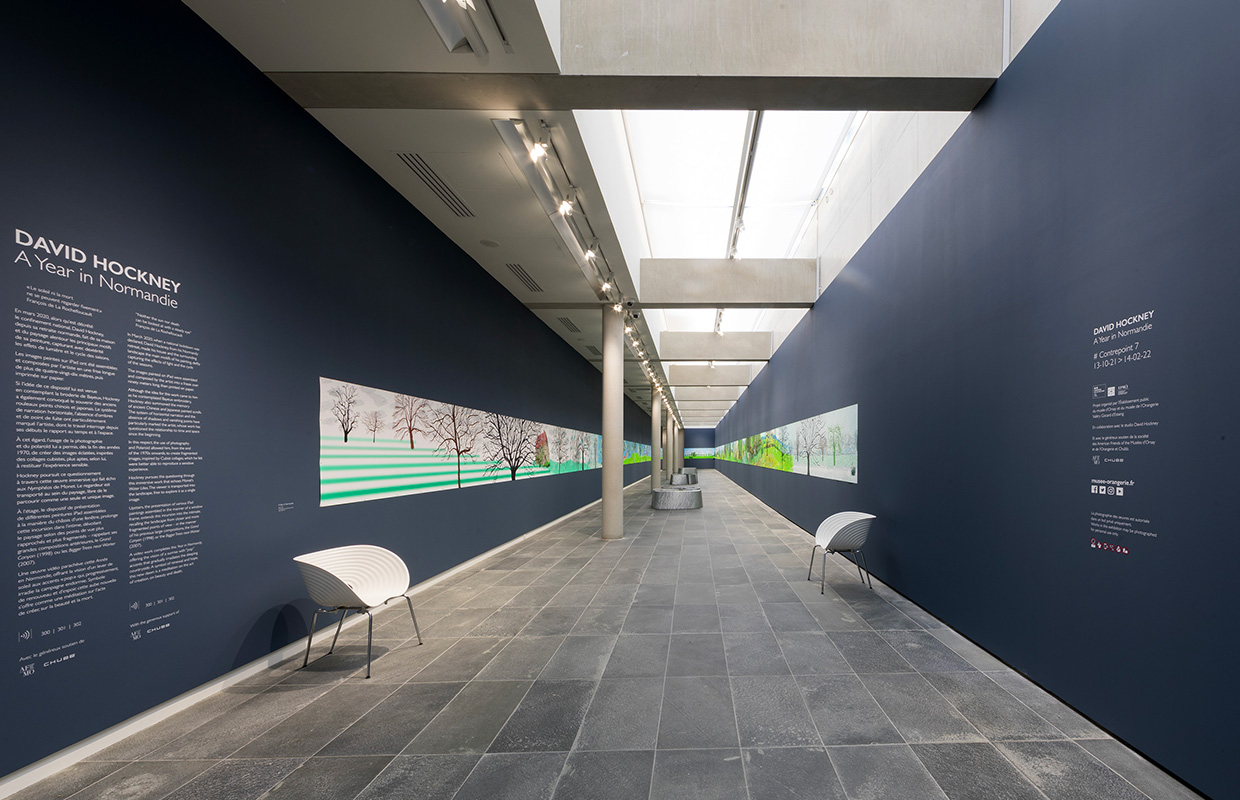 Since moving to the region, Hockney has often visited the Bayeux tapestry, often described as the first ever comic strip, depicting the Norman invasion of Britain and the Battle of Hastings in 1066. Its 70-metre length makes for an immersive experience and Hockney decided to create a similar effect with a cycle of paintings showing the stages of spring around his home. He started the project at the beginning of 2020, and once COVID lockdown came into force, decided to extend it to cover all four seasons.




Hockney was an early adopter of painting programs on the iPad. He uses the device to capture the essence of a landscape in the landscape, very much in the same way as the Impressionists took their easels out into the fresh air to capture nature in swift strokes and bright colours.
The work was shown at the Orangerie museum in Paris last year, before moving to its spiritual home of Bayeux. This silent video plunges you into the paintings.
David Hockney: A Year in Normandie
Bayeux Museum till 23 April 2023
This exhibition is a great addition to Shine Bright AMC SnapFile 4 Digital Arts, which has a document about Hockney's digital paintings. With younger students, it lends itself to work on the seasons and nature. You could also connect it to our A2 and B1-level resources on the Battle of Hastings and the Bayeux Tapestry.
Copyright(s) :
All paintings: "A Year in Normandie" 2020-2021 (details), Composite iPad painting, © David Hockney
Exhibition views: © Sophie Crepy, Musée de l'Orangeries