Emily Brontë was one of the most extraordinary group of siblings in British literature. Although she wrote just one novel, Wuthering Heights, it has resonated across the world since 1847. A new biopic tries to imagine how Emily got inspiration for her Romantic classic. Emma Mackey (Eiffel, Death on the Nile) embodies the fierce, shy and unconventional author.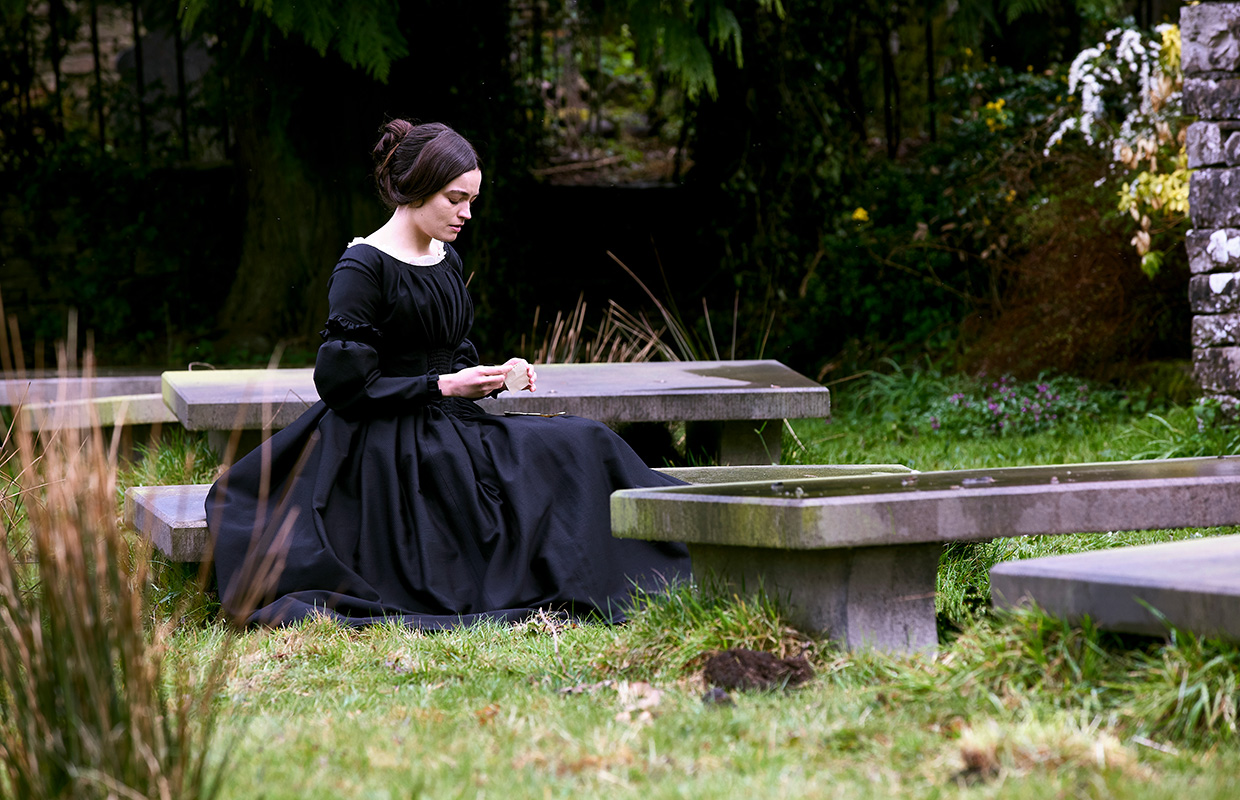 Directed by Frances O'Connor, Emily  tells us the imagined life of Emily Brontë and how she pushed back against society to finally write the literary classic Wuthering Heights. Between rain and storm, Emma Mackey plays her first real big role on the screens with this dreamy and lonely character trying to find her place between her two studious sisters, an authoritarian father and a brother upset he doesn't have a talent for writing. Though solitary, Emily Brontë's destiny is linked to those close to her, and Frances O'Connor's film offers each of the protagonists the place they need. The result is a beautiful, romantic and tragic family biopic.
Emily Brontë: A famous unknown writer
If there has been much written about the Brontë family, relatively few elements have reached us about what Emily Brontë had to go through to write the Wuthering Heights and become a recognised poet during the few years of her life (she died at 30). Emma Mackey describes Emily as intuitive, curious, imaginative, creative and subtly intelligent. And Frances O'Connor who has been working on this project for ten years, adds: "Emily Brontë is fierce, rebellious, sensitive, creative and magical."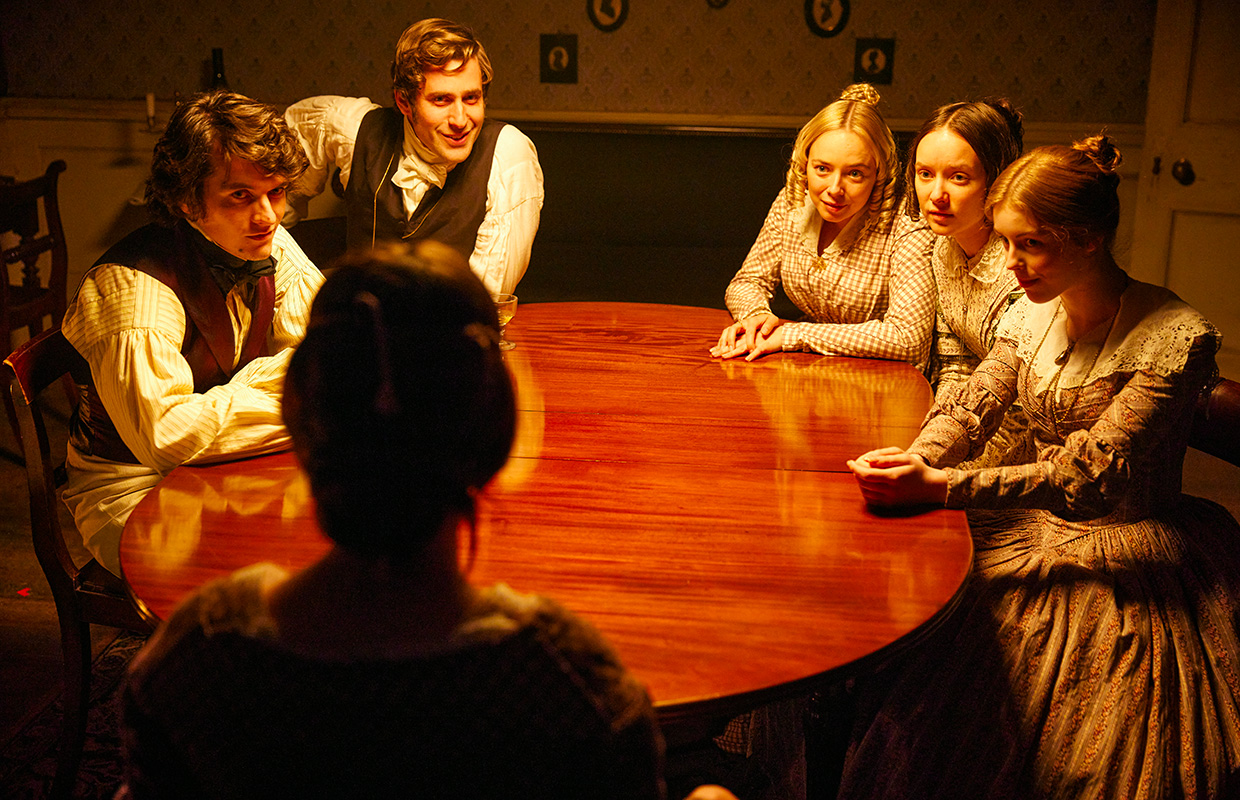 Emily was born in 1818 and lived with her family in Haworth, Yorkshire. The family suffered a great tragedy with the death of the Emily's mother in 1821, followed by the death the two eldest Brontë children, Maria and Elizabeth (11 and 10 years old), in 1825 of tuberculosis. Charlotte and her brother Branwell, as well as Anne (the youngest of the family) all joined Emily in her passion for writing and imagining stories practically from the moment they learned to read. The three Brontë sisters published their first novels the same year, in 1847; Charlotte with Jane Eyre, Emily with Wuthering Heights, and Anne with Agnes Grey, although they had to use male pen names.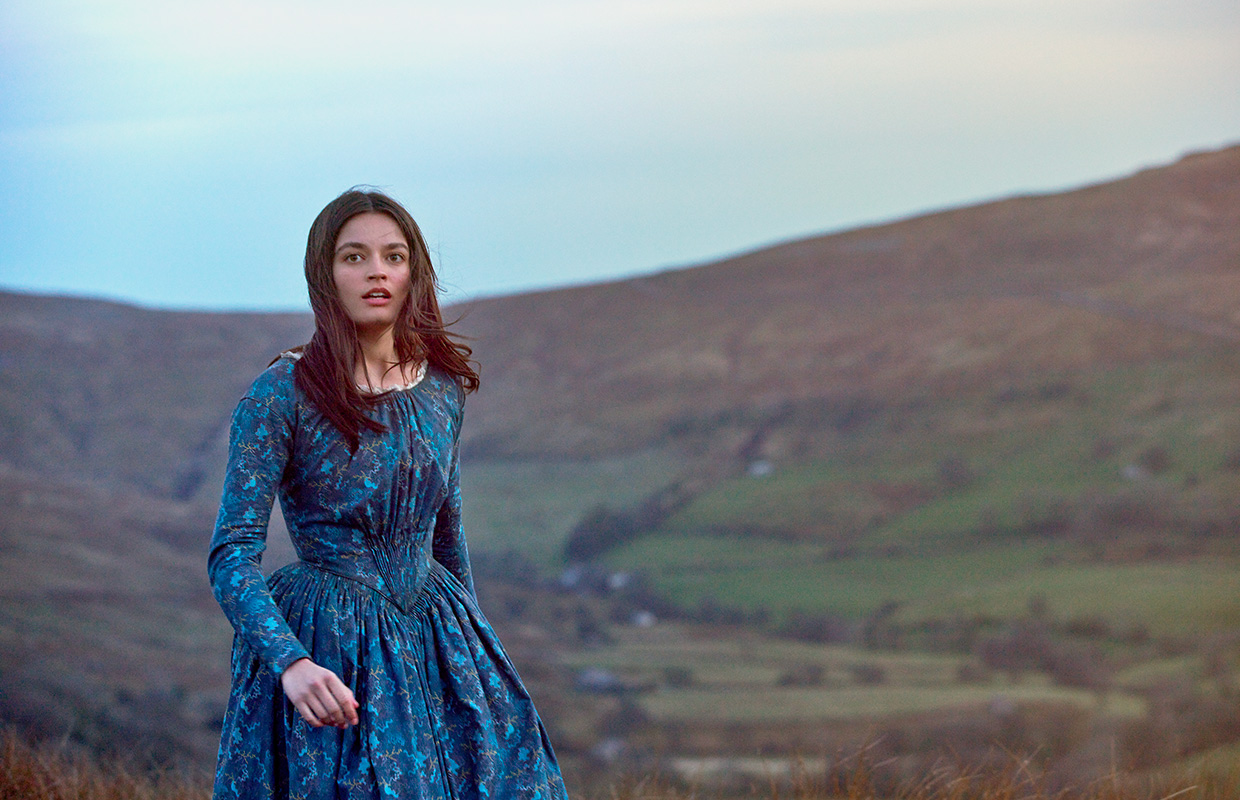 Emily is the story of a woman
"I've always loved the Brontë sisters," says Frances. O'Connor, "Wuthering Heights and Jane Eyre in particular. When I was in my first film (an adaptation of Jane Austen's Mansfield Park directed by Patricia Rozema), I had the opportunity to discover Yorkshire and I visited Haworth. It was so evocative. I walked through and I thought, "Oh, I'd like to write about it, a day", then I left the idea out for years and I followed my path as an actress. Finally, I wanted to tell my own stories, so I have returned to this project."
"Some aspects of Emily's life speak to me deeply," adds Frances O'Connor. "Some elements that I think are part of Wuthering Heights and her life, with which many women can identify. So the idea came from there." In writing the Emily script, Frances O'Connor mixed the historical accuracy of what is known about Emily Brontë's life with the world imagined by the novelist, so that the story becomes, "Partly her life, partly Wuthering Heights plus a little something from my personal life", admits the-screenwriter-director. I could have transposed a direct biography to the screen, but I wanted to find a way to celebrate the Emily's personality, which is related to her novel, a bit in a fairytale style."
"More broadly, Emily is the story of a woman, a coming-of-age narrative," says Alexandra Dowling, who plays the role of Charlotte Brontë.
Emily
On general release 15 March, 2023
There is a free teaching pack available from the distributor
Copyright(s) :
The Bronte Society.
all photos : © PARSONAGE PICTURES LIMITED 2022. Tous droits réservés