There are lots of interesting online resources on Mary Shelley and Frankenstein to help you celebrate the 200th anniversary of the publication of her iconic novel. Here's a selection.
Why not start a sequence on Frankenstein with our downloadable "Who Am I?" quiz about Frankenstein's monster? (Right-click once the link opens and choose "Save As" to download.)
Frankenstein.Life is a website and science game developed by 50 U.S. science museums.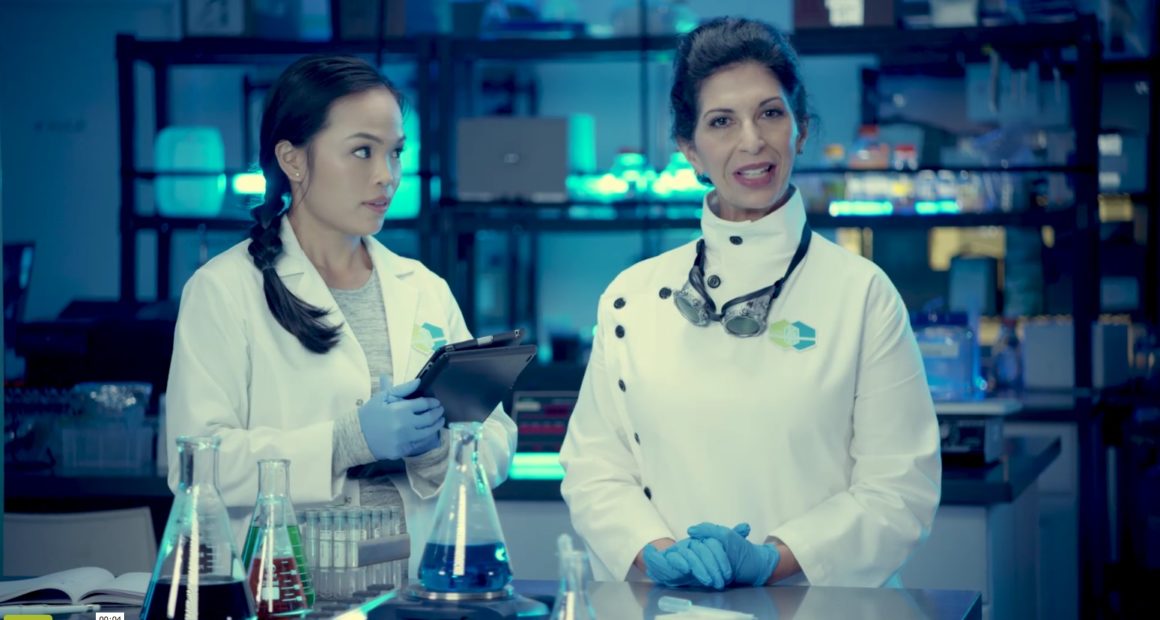 Pupils can check it out at home or in the IT room. Ask them to watch the intro video and answer the questions.
1. What does L.I.F.E stand for?
2. What is this lab dedicated to?
3. Who is speaking first ? Who is she?
4. Who is speaking next ? Who is she?
5. Who does the lab want to recruit?
Answers:
1. Laboratory for Innovation and Fantastical Exploration
2. To continue the Frankenstein family's work in the sciences.
3. Dr Tori/Victoria Frankenstein, a descendent of the Dr Frankenstein in the book, and the head of the lab.
4. Maya. She seems to be a scientist in the lab.
5. You/students.
Pupils can then do the personality test to see whether they are : Neon, Carbon, Phosphorus, Xenon, or Cobalt.
The picture-based questions are very easy to understand and the students can easily do the test on their own. It is also a good opportunity to use "I agree" or "I disagree". It could also be done as a class activity, allowing for associating vocabulary with the images (emotions, activities, descriptions like "tidy" and "untidy".)
The only problem is that at the end you know if you are a carbon or a cobalt but you don't know what it corresponds to (in terms of personality)...
More about Frankenstein
Our Ready to Use Resource focuses on Mary Shelley. If you want your students to discover more about the plot and the story, you could start with this short summary:
Mary Shelley's novel tells the story of a scientist, Victor Frankenstein, who makes a living creature from dead human parts. The creature, or daemon, escapes, but it is rejected by other humans because it is different. The monster asks Frankenstein to make a companion for him, and Frankenstein agrees, but then decides he can't create a second monster. The creature becomes aggressive and attacks people Frankenstein loves: his little brother, William, his friend Henry, and his wife, Elizabeth. Frankenstein decides he must kill the monster and follows it to the Arctic but he dies before he can destroy his creation. The creature is sad when it finds Victor dead, and walks off towards the North Pole to die.
This BBC revision guide has a good timeline on the second page which makes the story easy to understand.
This feature from The Guardian has some beautifully-designed graphs, maps, and charts with some key statistics and information about Frankenstein, including a map of where characters travel, a timeline of Shelley's life, and the order in which characters die in the novel.
For lycée classes, and particularly L.E.L.E., you'll find lots of interesting information on Shelley and Frankenstein on the British Library site.  They have a downloadable teaching activity called The Ghost Story Challenge.
More About the 200th Anniversary
On the Frankreads website, you can find  a lot of different bookcovers and other resource, with more planned to be added as we approach Halloween, when they plan to celebrate Frankenweek: October 24-31, 2018. Why not organise your own Frankenread event? Details here.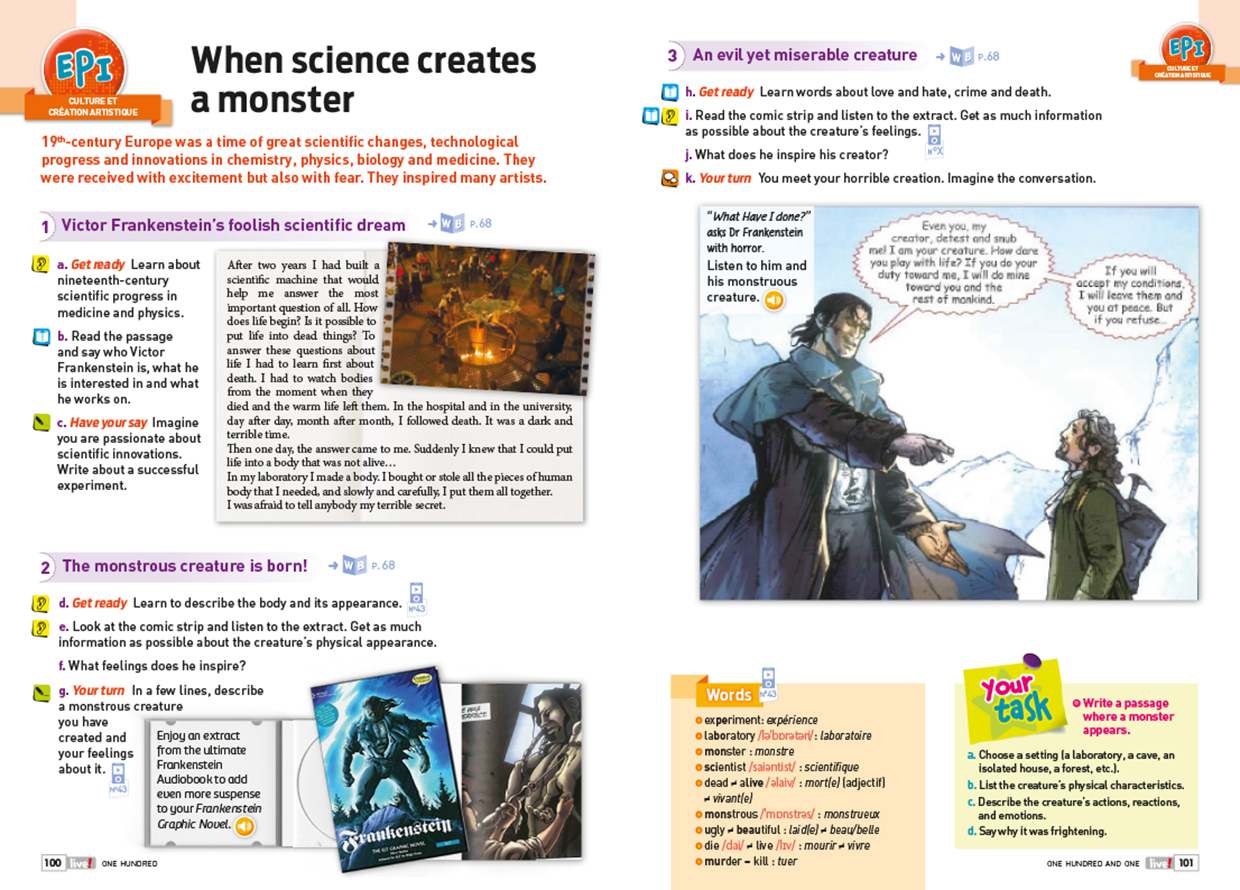 Gothic Literature
The Give me five 4e textbook has an EPI project on Gothic literature, which can work in combination with this resource.
Download a sample double-page here.
Copyright(s) :
BIS / Ph. Coll. Archives Larbor-DR