Despite the breath-taking effects, at its heart The Shape of Water is a good old-fashioned monster story. Two hundred years after the publication of Frankenstein, it's the tale of shunned outsiders who show more humanity than the "normal" humans.
Guillermo del Toro's latest film is set in 1962 Cold War America. The military have captured a mysterious, humanoid water creature that Amazonian tribes worshipped as a god. It is being held captive in a tank in a top-secret laboratory while government scientists study it. One of the cleaning staff, Elisa, who is mute following a childhood trauma, develops a connection with the creature. She is convinced it's not the monster its captors perceive, but no one will listen to her pleas.
Elisa is portrayed by British actress Sally Hawkins (Made in Dagenham, Blue Jasmine…), while her friend and colleague Zelda is played by Octavia Spencer (The Help, Hidden Figures…).
The Cold War, military setting provides an amplified version of society's tendency to be hostile to anyone and anything outside the norm. Elisa, her African-American colleague Zelda and of course the creature are all outsiders. In a tradition that runs from Beauty and the Beast to Frankenstein to The X-Men, the outsiders will have to prove more "human" than their persecutors.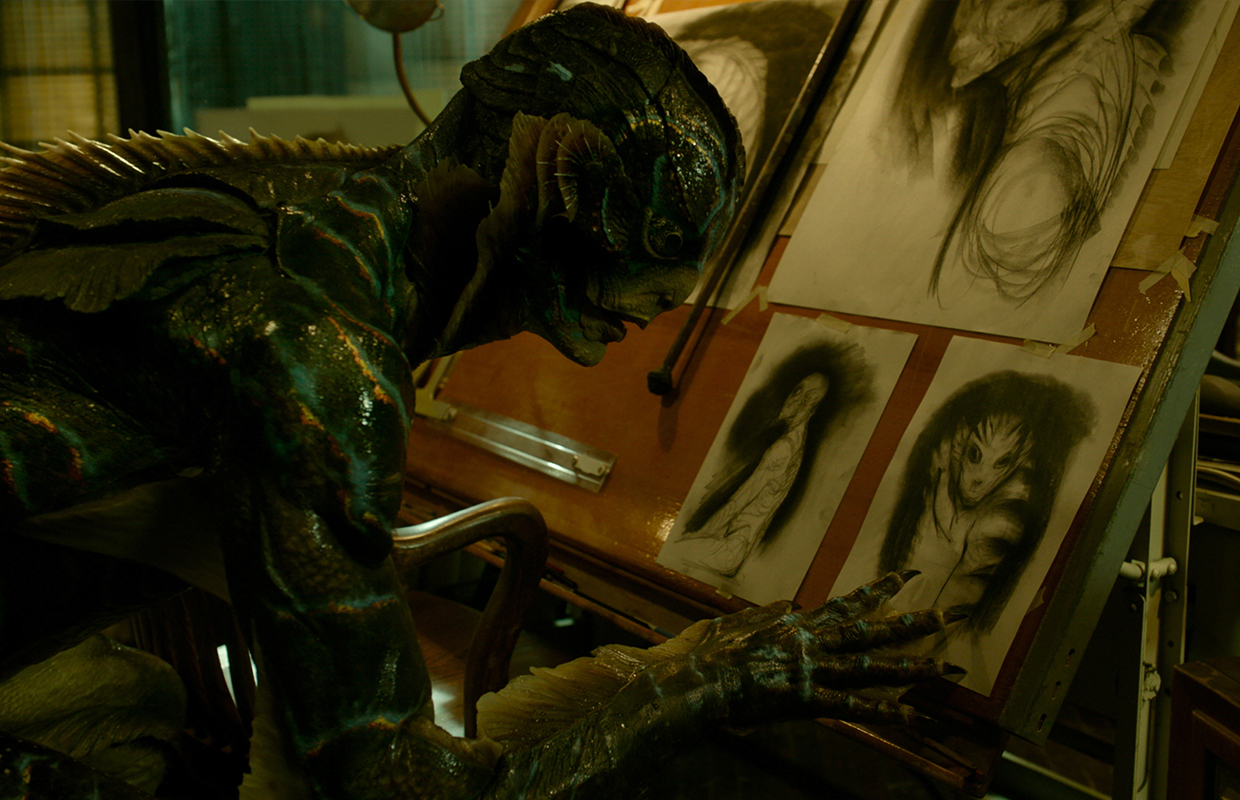 And the Winner Is…
The film has already received several awards and 13 Oscar nominations. Accepting the best director award at the British BAFTA awards on 18 February, Del Toro paid homage to Mary Shelley: "She gave voice to the voiceless, and presence to the invisible, and showed me that sometimes to talk about monsters, we need to fabricate monsters of our own. And parables do that for us."
 Coming soon: A Ready to use Resource on the bicentenary of Frankenstein.