Philip Roth, one of the most admired American novelists, has died at the age of 85. In more than 30 novels, Roth fascinated and scandalised his home country.
Roth won accolades for his work from the outset, winning the National Book Award for his first book, the collection of short stories Goodbye Columbus (1959).
The question of identity was at the heart of his work. Male identity and particularly sexuality featured heavily. His breakthrough novel, Portnoy's Complaint (1969), was a monologue by the young Portnoy to his therapist about his sexual fantasies. It won Roth fans but also courted scandal, with attempts to ban it in several states, and in Australia.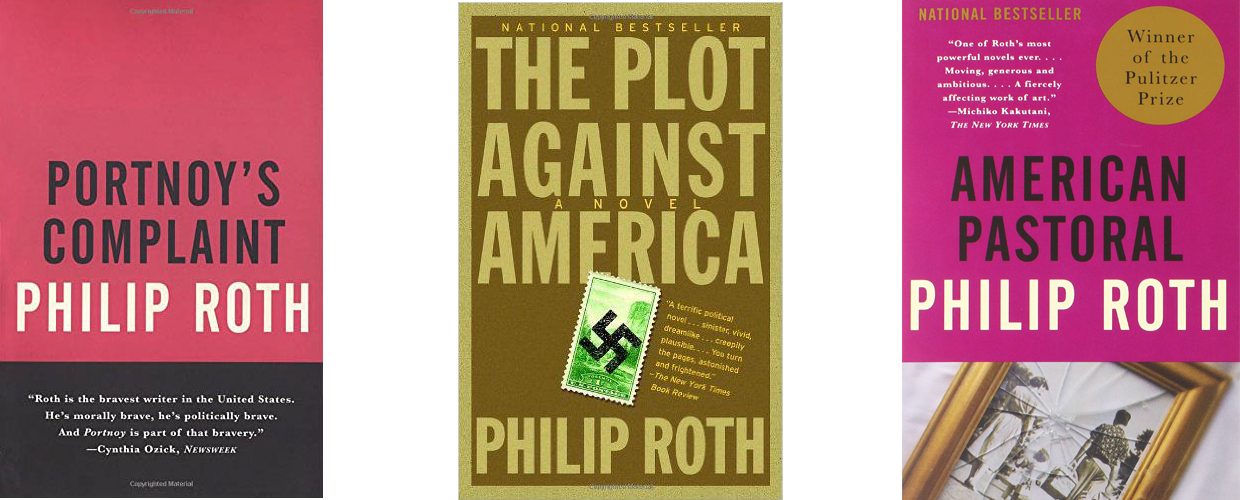 Many of his characters were, like him, first generation Jewish Americans from New Jersey, in fact several of them were called "Philip Roth", and many of them are narrated by his alter ego Nathan Zuckerman. But he had an ambiguous relationship with his religious background, and his work was often criticised by the Jewish community.
He preferred to be defined as an American writer, and he was a keen observer and critic of modern America. He integrated modern history into his work, sometimes directly, sometimes to imagine an alternative version. In the former category were works like Our Gang, a biting political satire about Richard Nixon, alias "Trick E. Dixon, published in 1971, a year before the Watergate Scandal.
His counterfactual books include The Plot Against America, where Roth imagined what would have happened if the anti-Semitic aviator Charles Lindbergh had become President in 1940, not such an unimaginable concept since after his solo Transatlantic flight Lindbergh was adulated across the world— the first truly global celebrity.
As well as his prolific output of fiction, Roth also published non-fiction and taught creative writing and comparative literature at the universities of Iowa, Princeton and Pennsylvania. He was a passionate champion of East European writers.
Roth had received all the major American literary awards. Each year, as the Nobel Prize for Literature approached, his name was high on the list of potential winners. It wasn't to be, but he received an even rarer accolade in 2005 when he became only the third living writer to be enshrined in the Library of America, the equivalent of France's Pléiade, where he is also honoured. Recognition perhaps that he was a truly American writer.
This reading guide from his publishers suggests where to start reading Roth.
Copyright(s) :
Pulitzer.org
Book covers: Vintage International