William Shakespeare died 400 years ago, on 23 April 1616, at the age of 52, in his native Stratford-upon-Avon. Yet his 37 plays are still played constantly around the world, and have provided the basis for more than 1000 films. Britain had had grandiose plans for celebrating the tercentenary of Shakespeare's death in 1916 before World War One put an end to that. So no effort has been spared to celebrate the 400th anniversary
All sorts of performances and events have been put on around the world, although many have focused on Stratford-upon-Avon, where Shakespeare was born and home of the Royal Shakespeare Company, and Shakespeare's Globe, the reconstruction in London of the theatre which Shakespeare part-owned, and where he acted, wrote and managed.
In Stratford, it is possible to visit the house where Shakespeare was born, the ones where his wife Ann Hathaway and mother Elizabeth Arden were born, his schoolroom and New Place, the biggest house in town, which Shakespeare was able to buy after his theatrical success, and where he died.
And yet, much remains mysterious about the author of Hamlet, Romeo and Juliet, Macbeth or Much Ado About Nothing. Academic battles still rage about whether William Shakespeare, a glover's son born in Stratford in 1564 actually wrote (all) the plays that bear his name. Oxford University Press, which has had a team of scholars working on the New Oxford Shakespeare, a collection of all of Shakespeare's known works, now says that it believes that 17 plays were co-written with other playwrights, including three (the different parts of Henry VI) with Christopher Marlowe, who has long been mooted as a potential Shakespeare.
I Know the Face
We're not even terribly sure exactly what he looked like. Of the famous images of him, only two were probably painted in his lifetime, and two more produced soon enough after his death that it is believed his friends gave input to the artists. This BBC article details the famous portraits.
For the anniversary, Twitter released a special emoji on the Bard's birthday, based on a composite of images. You can include it in tweets by including the hashtag #ShakespeareLives.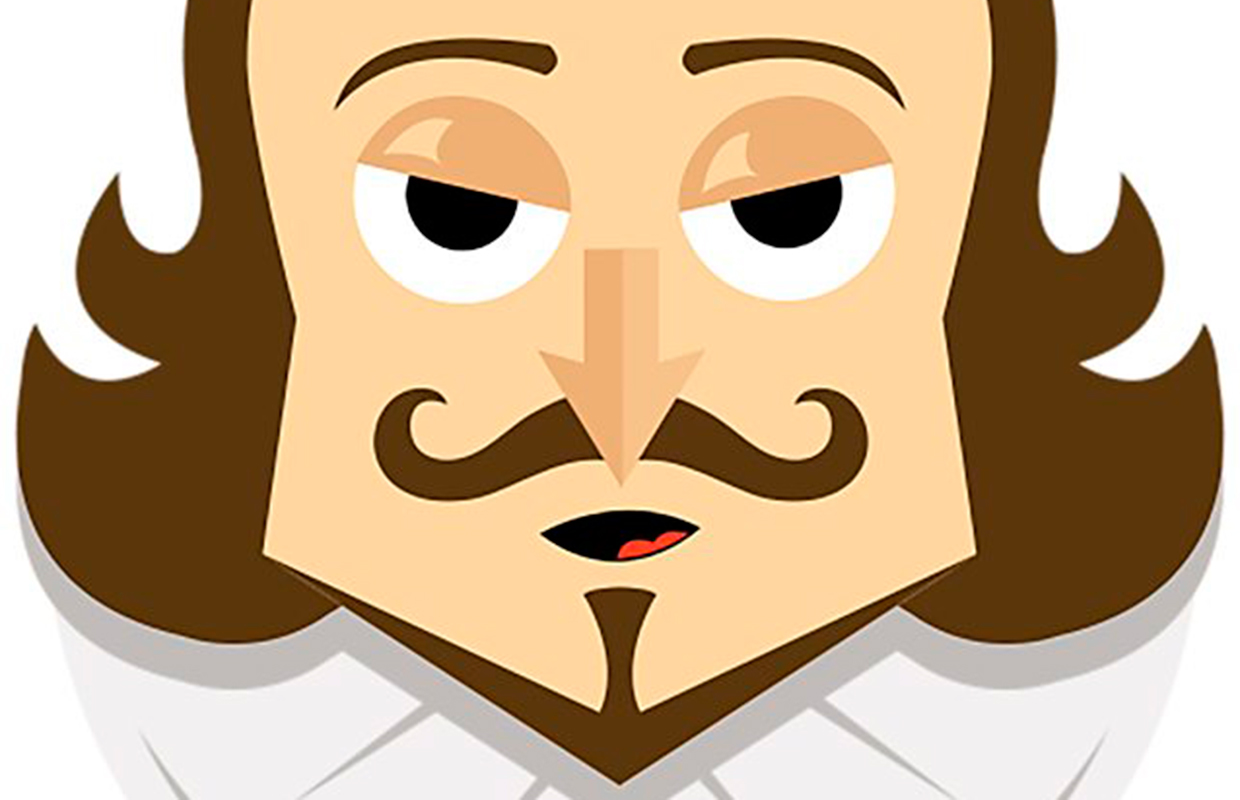 Enjoy a Shakespeare Fest
In the end of the day, no matter what arguments there may be about their author, the plays themselves have unarguably endured. And there has never been a better time to explore them.
Although Shakespeare is thought of as quintessentially English, his plays were actually set in a wide range of locations. The BBC has commissioned a series of 10-minute films, each a scene from a different play, filmed in the locations they depict, from Agincourt to Verona, via Denmark and Egypt, Hampton Court Palace or Glamis Castle. They have an all-star cast – enjoy playing "spot the national treasure"!
This is another trove of videos here with respected Shakespearean actors in scenes from many of the plays, and a live performance of A Midsummer's Night's Dream as it was streamed from The Globe Theatre.