If you'd like to discuss the American midterm elections with your classes, we have selected some great teaching resources.
This 1'30" video from Voice of America News is short and to the point. It's usable for written comprehension (there's no voiceover or dialogue). Usable from A2.
This BBC video is 2'25" and is a simple-ish guide to the mid-terms. It's usable from B1.
For more advanced students, especially those studying political science, this video is an interesting analysis of why elections in the U.S.A. take so long. (Hint: it's mainly about raising money.) B2
We've created a simple infographic summarising the main statistics. You can download it to use in class.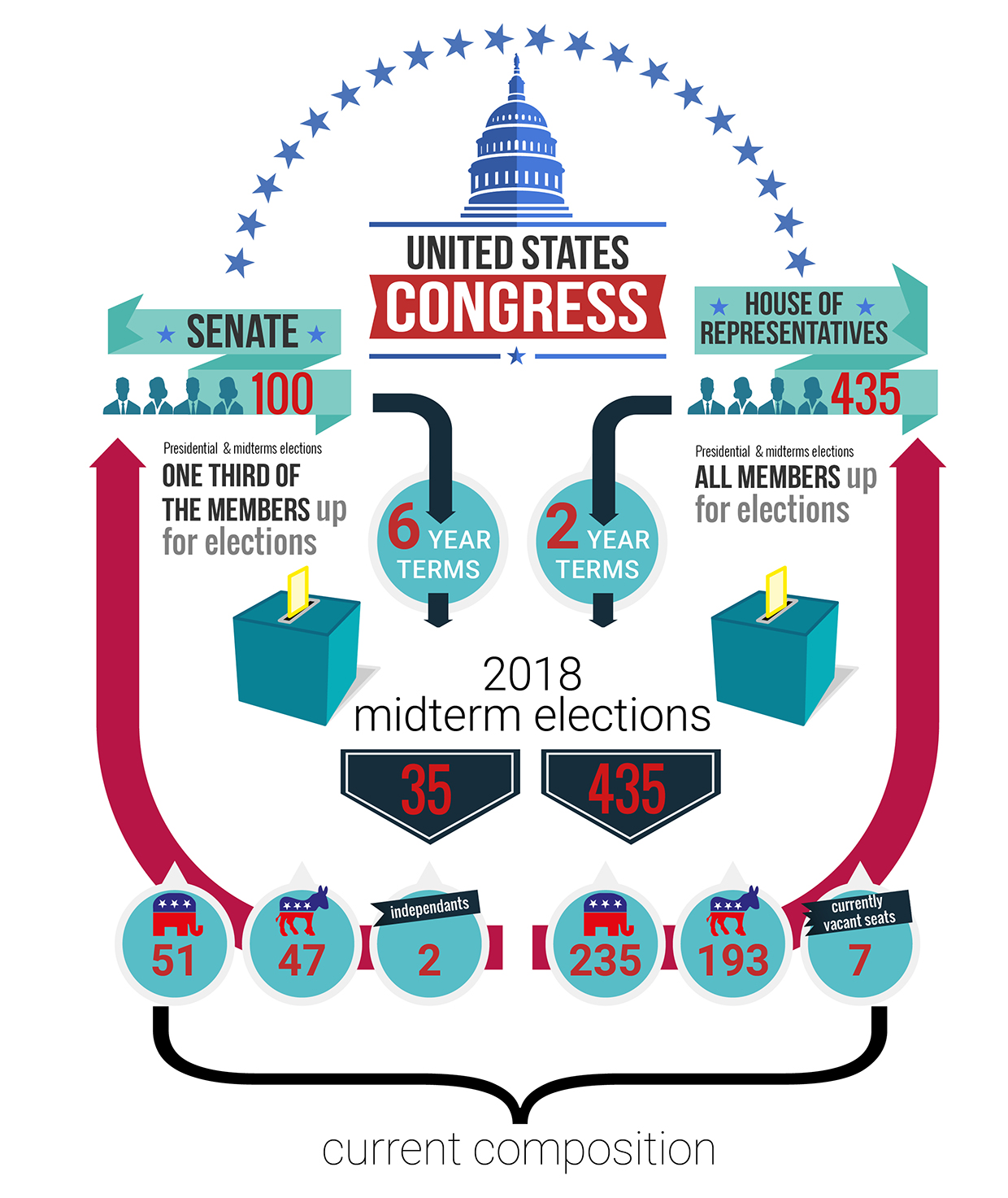 Young People
Young people traditionally vote less than their elders, and organisations like Rock the Vote urge them to register to vote at every election.
Acronym, an organisation "committed to electing progressive candidates" hammered home the message that by not voting, young voters would allow older, often more conservative voters to make choices in their place with this viral video "Knock the Vote". A series of elderly voters spell it out, "Dear young people, don't vote."
It should work well to get pupils talking. The language isn't difficult but the tone is quite irreverential. Check it out first to see if you are comfortable with the phrase "Tax cuts for the rich? Hell yes, I'm rich as f***". The cultural references add difficulty (Black Lives Matter, climate change, school shootings...) so it's usable from B1 for lycée.
Copyright(s) :
White House/Shealah Craighead