The British Royal Foundation is awarding five Earthshot prizes a year till 2030 for innovative ideas to help the planet. The 2022 winners were announced at a ceremony in Boston, Massachusetts, on 2 December hosted by Prince William. The winning projects are based in Australia, Britain, India, Kenya and Oman. 
The first Earthshot Prizes were awarded in 2021, chosen from three  finalists in each of five categories. The finalists ranged from a A project to grow coral to repair damaged Caribbean reefs to the government of Costa Rica's massive efforts to revive the Amazon rainforest.
The prizes were named in reference to President Kennedy's Moonshot project which concentrated innovators' energies on putting a human on the Moon in the 1960s. Prince William explained that the aim of the Earthshots is to repair this planet, not explore another one.
These are the 2022 winning projects which will each a £1 million investment.
Category: Protect and restore nature
Helping small-scale farmers produce more while consuming fewer precious resources.
Over 80% of the world's farms are small holdings, smaller than 2 hectares. They are responsible for 30% of world food production but the majority of small-hold farmers are desperately poor. They have no resources to protect their farms when they are hit by the effects of climate change, like the record heatwaves this summer in India, home to 100 million small-hold farmers.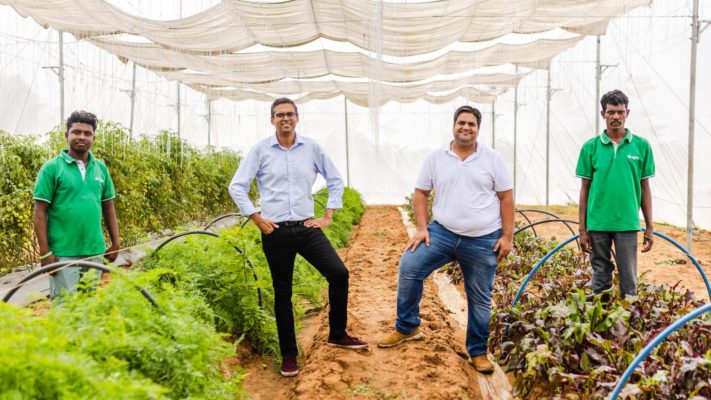 Khetyi, an Indian start-up produces a cheap sustainable greenhouse that can reduce the water consumption for crop production by 98%. That's vital when water supply is becoming more scarce. The green-housed plants are 7 times more productive and the farmers use far fewer pesticides because the plants are protected from pests.
Today 1000 Khetyi greenhouses are in use and the company wants to reach 50,000 in the next five years.
Category: Build a waste-free world
We are all aware of the problems caused to the environment by plastic waste, but it's proved difficult so far to find practical alternatives to plastic containers. A British company, Notpla (as in "not plastic"), is using seaweed as the base ingredient for plastic substitutes.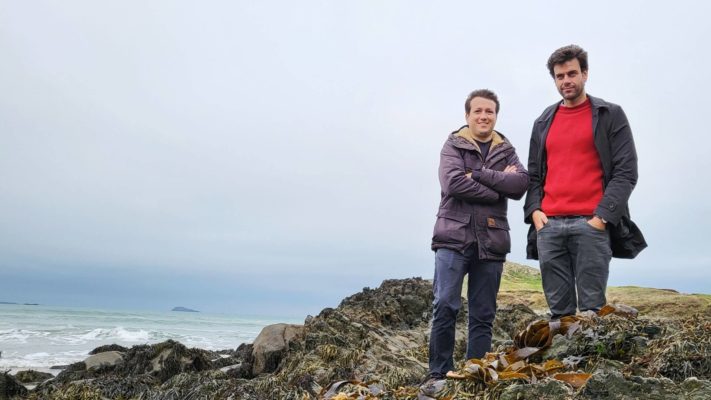 Being an island, Britain has plenty of opportunities to produce seaweed and Notpla transforms it into drinks and fast-food containers that are completely biodegradable. Moreover, the seaweed they farm actively reduces carbon levels in the atmosphere. It captures carbon twenty times faster than trees used in paper and cardboard products.
Notpla co-founder Pierre Pastier says the company is especially motivated by the idea of finding a solution to plastic waste in our oceans by using the resources of the oceans.
Category: Revive our oceans

Another winner focused on the oceans are the Indigenous women of the Great Barrier Reef. The Queensland Indigenous Women's Ranger Network  trains and employs indigenous Australian women as guardians of the land but also the unique ecosystem that is the Great Barrier Reef using traditional knowledge and modern data collecting technology such as drones. The Reef, the largest living organism on Earth and a UNESCO World Heritage Site, has suffered enormously in recent years because of rising ocean temperatures and invasive species. It is believed that over half of the living coral on the reef has died since 1995.
Last year's Earthshot winner in this category was a project in the Bahamas actively growing coral to revive reefs.
Category: Clean our air
A Kenyan woman used personal experience to come up with a solution that could help millions of people.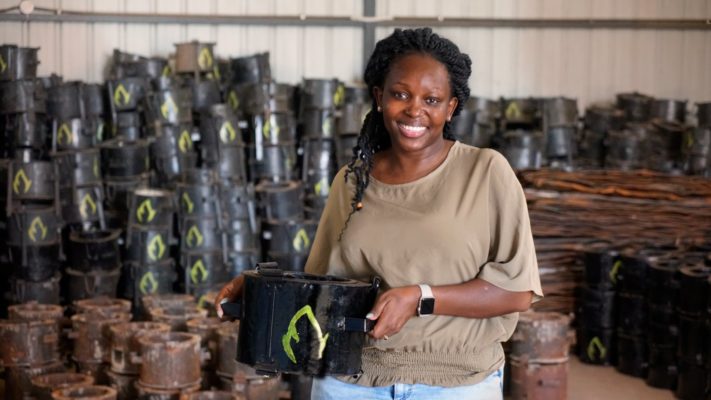 Charlot Magayi grew up in Mukuru, one of Nairobi's biggest slums. Its inhabitants, like 700 million people across Africa, is traditional cook stoves that burn charcoal. The fumes can cause repository infections and are dangerous, as Magayi discovered when her daughter was badly burned in 2012.
Magayi decided to find an alternative and designed a stove that burns a biomass if charcoal, wood and sugarcane which is 70% less polluting than the traditional fuel. She named her clean stove Mukuru after her home.
The stoves are cheaper to buy, as is the fuel. Today 200,000 are using Mukuru Clean Stoves and Magayi hopes to reach 1 million customers in three years. She is continuing to innovate, working on an even cleaner ethanol-burning model.
Another finalist from Kenya is also tackling air pollution buy pioneering cheap, locally made electric scooters to replace the taxi motorbikes many Kenyans rely on for transport. Roam's motorbikes and buses cost 75% less to run than petrol bikes and are easy to maintain. They are targeting 150,000 motorcycles by 2026.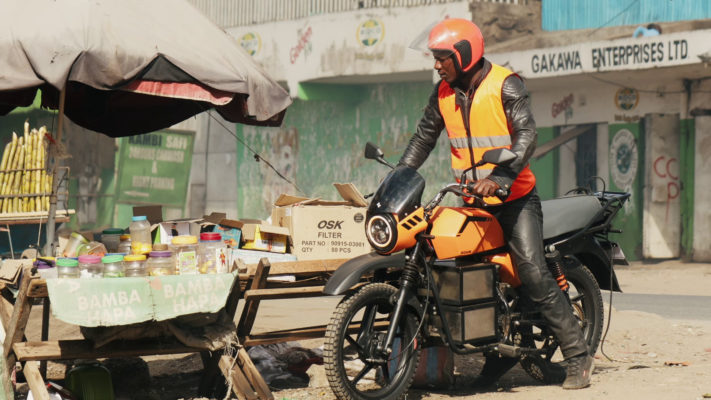 Category: Fix our Climate
We're all being urged to change our habits to reduce global carbon emissions but a company in the Gulf state Oman has developed a method to remove carbon dioxide from the atmosphere. 44.01, named after the molecular weight of CO2, traps the CO2 in a rock called peridotite by vastly speeding up the natural mineralising process. Peridotite is naturally occurring in Oman but also on all the continents, so the company hopes to roll its process out worldwide. They aim to mineralise 1 billion tonnes of carbon dioxide by 2040.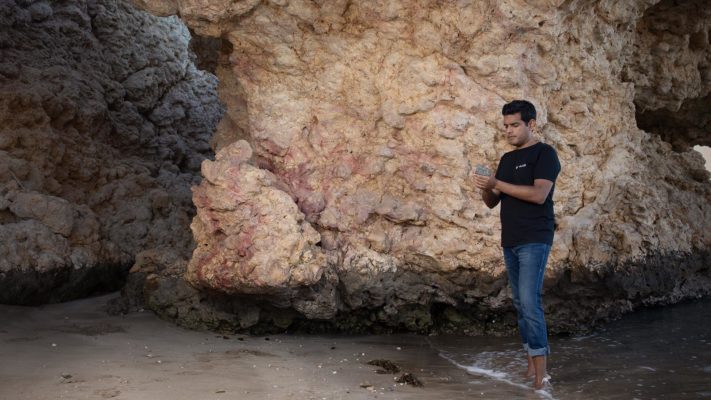 Copyright(s) :
Earthshots Prize/Royal Foundation

Downloadable resources ready to use in class
>
Extinction Rebellion Short Film