Jon Stewart honed the art of satire on Comedy Central's The Daily Show. Now he's left the presenting to Trevor Noah, he has turned his satire on the U.S. political system and its finances in a new film, Irresistible. It stars Steve Carrell as a political strategist for the Democratic Party who persuades an ex-Marine to run for mayor of a small Wisconsin town. It soon turns into a Washington caravan, with opposing strategists stopping at nothing for victory.
Irresistible tells the story of an election for a town mayor in rural Wisconsin, famously a "swing state", which doesn't reliably vote either Democrat or Republican. When Democrat strategist Gary Zimmer (Steve Carrell) decides to help an unknown Marine become mayor, he brings his whole Washington strategy team to town, and the Republicans soon match him with his nemesis, Faith Brewster (Rose Byrne). The campaign takes on a media profile and a budget far beyond a small-town election and truth and morals go out the window.
The irony of the film comes from the Washington incomers believing that money and spin are all it needs to score a victory. Strategist Zimmer chooses Jack Hastings as a potential candidate after seeing a viral video of him making a rousing speech at a townhall meeting. If you can't live your principles in the bad times," Hastings tells the council, "I guess they're not principles – they're just hobbies."
But as soon as the Washington strategists get involved, the very principles the chose Hastings for are jettisoned in favour of political point scoring. Truth isn't far behind, when rival strategist Faith Brewster,  presents herself on local news as a local girl made good - despite never having set foot in Deerlaken before. Not so much fake news as a pack of lies, but probably no more outrageous than many claims made in real campaigns in the autumn elections.
Stewart explained the genesis of the idea for Irresistible, "In the spring of 2017, there was a special election in Georgia to fill a vacant congressional seat.  It was the first election of the Trump era and became a huge national news story as a young first-time Democratic candidate, Jon Ossoff, emerged as a leading contender in a historically Republican district. By the time of the June runoff between Ossoff and Republican Karen Handel, the race had become the most expensive in House history, with an estimated $55 million spent, according to the New York Times."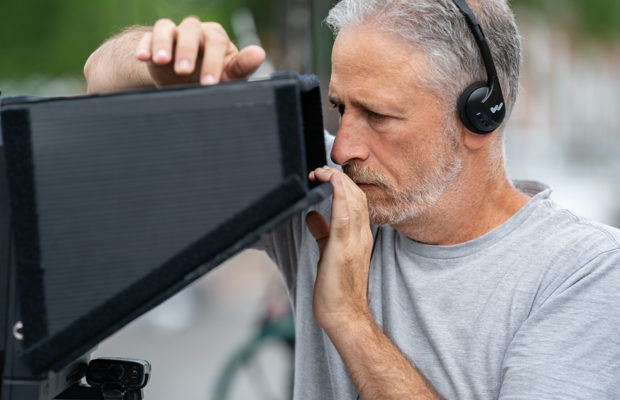 There are very few limits on political spending in the U.S.A. and no concept of giving opposing candidates equal exposure, as in many European democracies. As a result, many politicians spend as much time fundraising as they do on policies. Stewart was again shocked when he was asked to a fundraiser for a friend who was running for Congress in West Virginia. The fundraiser, however, took place in Manhattan, and most of the the donors, not to mention the candidate, had little knowledge of the district where they were attempting to influence the campaign. Stewart said it made him realise how crazy it was that a candidate "would be having to waste his time and energy to raise this money."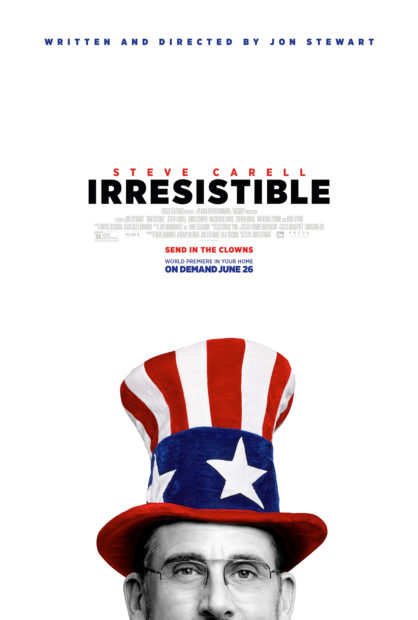 Copyright(s) :
Universal Pictures