Wes Anderson's new film is about a 1950s space cadet convention in a tiny desert town famous for its asteroid crater. After an alien sighting, the government puts the town into lockdown with a media blackout. But the ingenious cadets want to get out.
Or… it's about some Actor's Studio actors on the East Coast making a TV play about a fictional Asteroid City.
The Grand Budapest Hotel director always likes to play with the conventions of performance and fiction and here we literally have a play within a play, with the two main actors in his star-studded class playing double roles in the technicolor "real" scenes in the desert and black-and-white play and rehearsal scenes.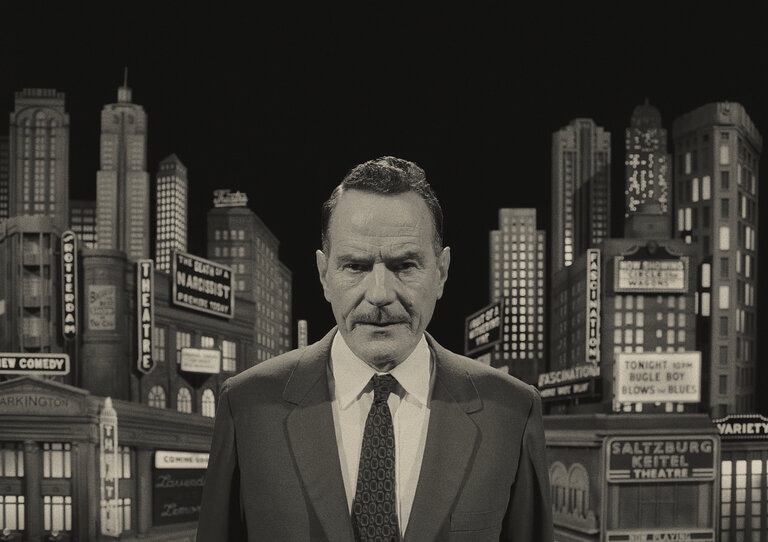 To add to the mise en abyme, Scarlett Johansson plays an actress in both roles. Midge Campbell is a Hollywood starlet (think Marilyn Monroe), who is accompanying her space cadet daughter to the Asteroid City camp. Mercedes Ford is the actress playing her, trying to break through into a theatre career.
Jason Schwartzman plays Augie Steenbeck, a war photographer who has not yet told his four children that their mother has recently died. In fact her ashes are in the car on this road trip. He has asked his father-in-law, Stanley (Tom Hanks), for help. Schwartzman also plays Jones Hall, the theatre actor playing Augie.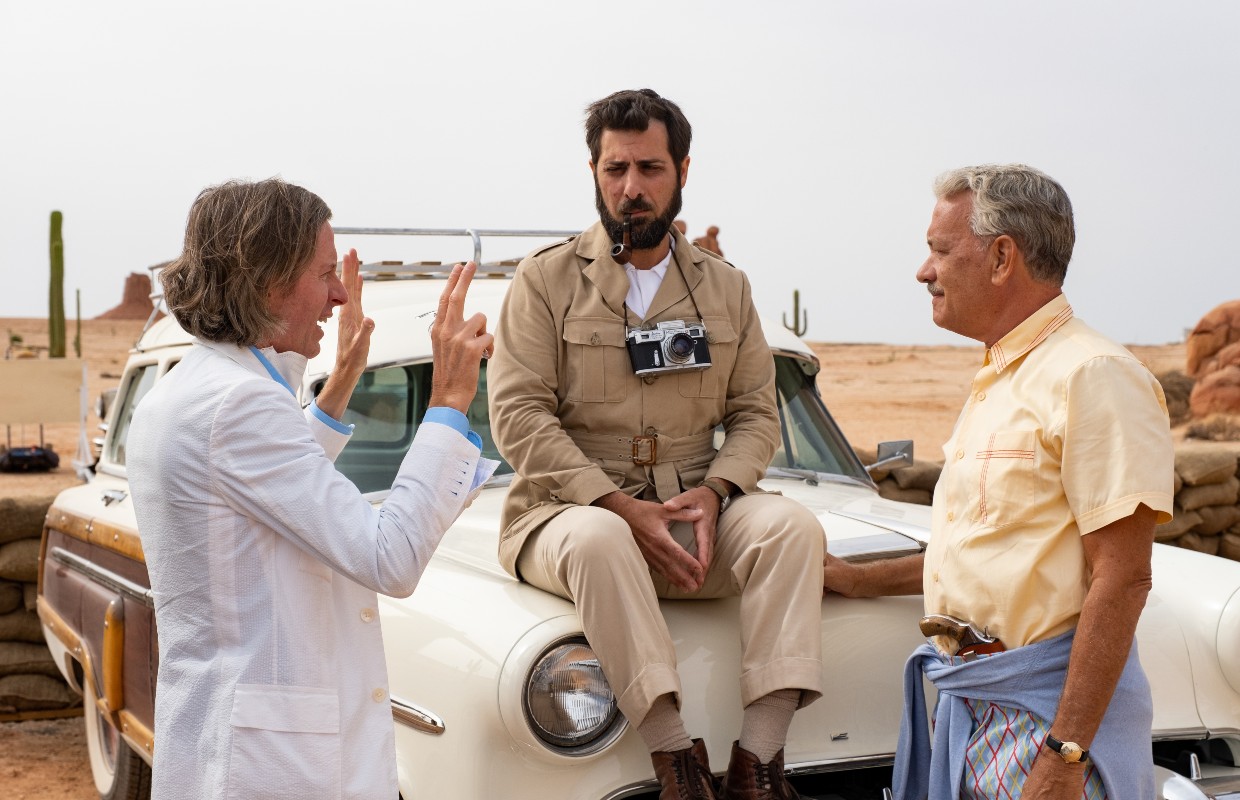 Here Midge and Augie and their children meet in a diner when Augie takes a photo of the star without asking permission. (This would work well in class for a discussion about fame, images and social media.)
As usual, Anderson has a bunch of odd secondary characters and famous faces. As they are locked down in the desert, the precocious space cadets, like the children in Moonrise Kingdom or The Tanenbaums, find ingenious ways to let the outside world know about their plight.
We are plunged into a heightened 1950s decor, against a background of the space race, the nuclear arms race and fears of invasion by little green aliens or "reds under the bed". The characters are as awkward as ever in Anderson's world in this love song to American culture that also pokes more than a little fun at it.
Asteroid City
On general release 21 June 2023
Copyright(s) :
Courtesy of Pop. 87 Productions/Focus Features