The 2016 Oscars received as much publicity for the people and subjects it didn't honour as the red-carpet dresses or the tearful speeches. The #OscarsSoWhite campaign complained that the nominations to all four top categories only featured white faces and white stories. The 2017 nominations are a radical change.
Even if the nostalgic musical La La Land runs off with a record number of trophies on 26 February, the nominations will have celebrated a much greater range of experiences. Not just because the Academy has chosen to honour them: there were simply more films released this year that told stories, often true ones, that Hollywood has rarely championed before. And they proved that audiences wanted to see them.
Several of the nominated films are being released in France in the early months of this year. Here's what to look out for.
Moonlight
1 February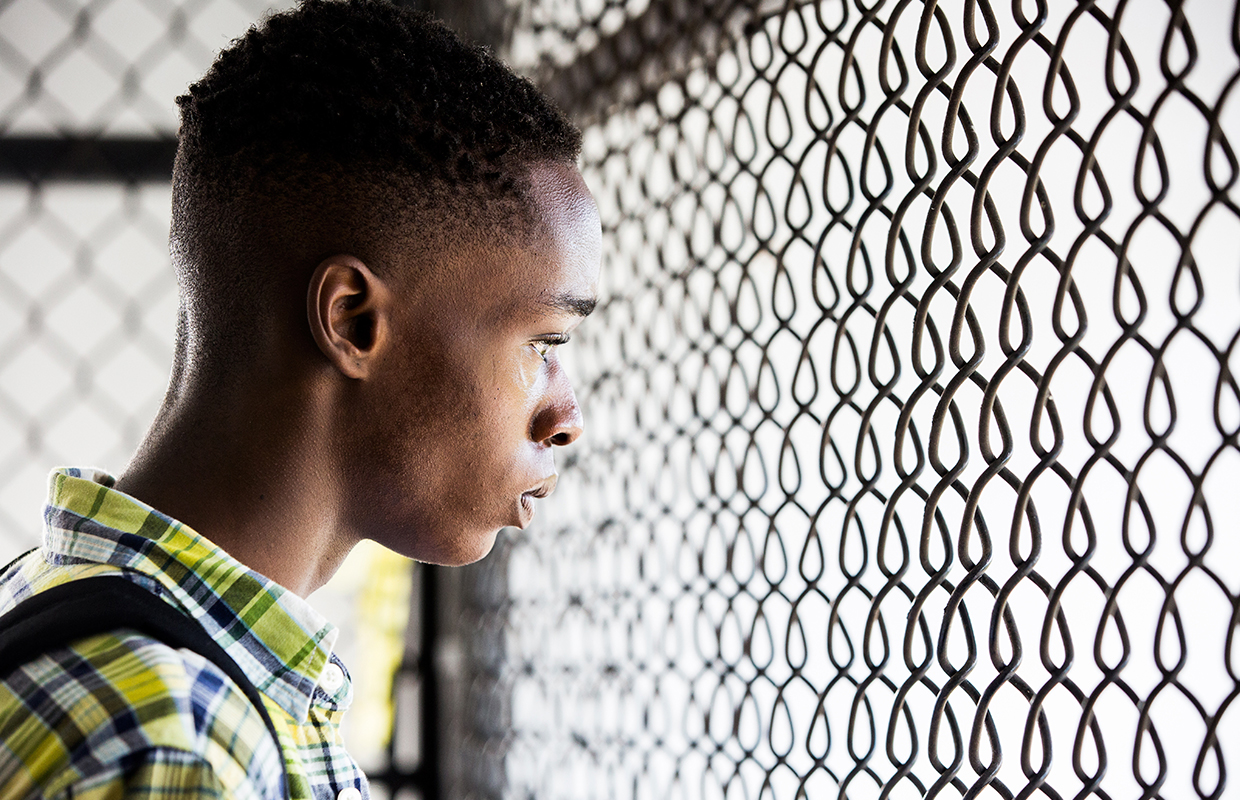 An independent, low-budget film that's had great word-of-mouth success, Moonlight has garnered seven nominations including Best Picture and Best Supporting Actor and Actress (Mahershala Ali, Naomie Harris).It is a coming-of-age story about an African-American boy growing up in a disadvantaged neighbourhood of Miami with a mother who slowly becomes addicted to drugs. Chiron has to find his place in a community with few positive role-models for young men, let alone a young gay man.
While not being a biography, the film closely mirrors of the experience of the director Barry Jenkins and the screenplay writer Tarell Alvin McCraney, who both grew up with single mothers in the largely African American Miami housing projects during the crack and AIDS epidemics of the 1980s and 90s. Despite the subject matter, audiences come away raving about the positive messages the film carries about resilience and personal growth.
Naomie Harris recently pointed out in an interview that the current crop of positively diverse films is not simply the result of reactions to last year's Oscar nominations. It takes on average five years to get a film from planning to release stage. So this could be a positive indicator of more to come.
See our Webpicks for EMI teaching suggestions.
Loving
15 February
Ruth Negga has been nominated for Best Actress for her portrayal of Mildred Loving, who, along with her husband, was found guilty of miscegenation – the mixing of "races" – in Virginia in 1958. The couple's case eventually went the whole way to the Supreme Court, who condemned Virginia's "Racial Integrity" laws as unconstitutional in 1967.
See our Webpicks for teaching suggestions.
Lion
22 February
Lion is another true story, but set on the other side of the world. Dev Patel (Slumdog Millionaire) plays Saroo, a young man living in Australia. He was adopted as a 6-year-old in India, after accidentally getting on a train in his isolated village and finding himself in Kolkata. Despite a happy family life, as he reaches adulthood, he becomes obsessed with looking at Google Earth satellite photos, trying to recognise his home village
It seems an impossible task - he only knows that he spoke Hindi, not the Bengali spoken in the Kolkata region, and that the train journey was two days.
In this case, the Hollywood happy ending is actually the real ending. Saroo Brierley found his birth mother
Lion has picked up four Oscar nominations, including Best Picture and Best Supporting Actor for Dev Patel. There is also an incredible performance by Sunny Pawar as the five-year-old Saroo.
See our Webpicks for teaching suggestions and charity information.
Fences
22 February
Fences is also set in the 1950s, this time in Pittsburgh. It's a rare nuanced piece, written, directed and mainly featuring African Americans. That allows for a much wider range of characters than the one-dimensional "historical hero" often presented these days. It shows many aspects of the complex family life of Troy Maxson, a middle-aged man bitter at not having been allowed to achieve his potential as a baseball player because of the colour of his skin. When his younger son is offered the chance to play college football, his resentment comes to a head.
Starring and directed by Denzel Washington, it's up for 4 Oscars including Best Picture, Best Actor and Best Supporting Actress for Viola Davis (who has been nominated twice before, for The Help and Doubt). The film is based on a play by the late African American playwright August Wilson. Echoing Naomie Harris' comment about the time it takes to get a film idea to the screen, Wilson had written the screenplay before his death in 2005.
Washington has won twice out of six previous nominations, for Training Day and Glory.
Hidden Figures
8 March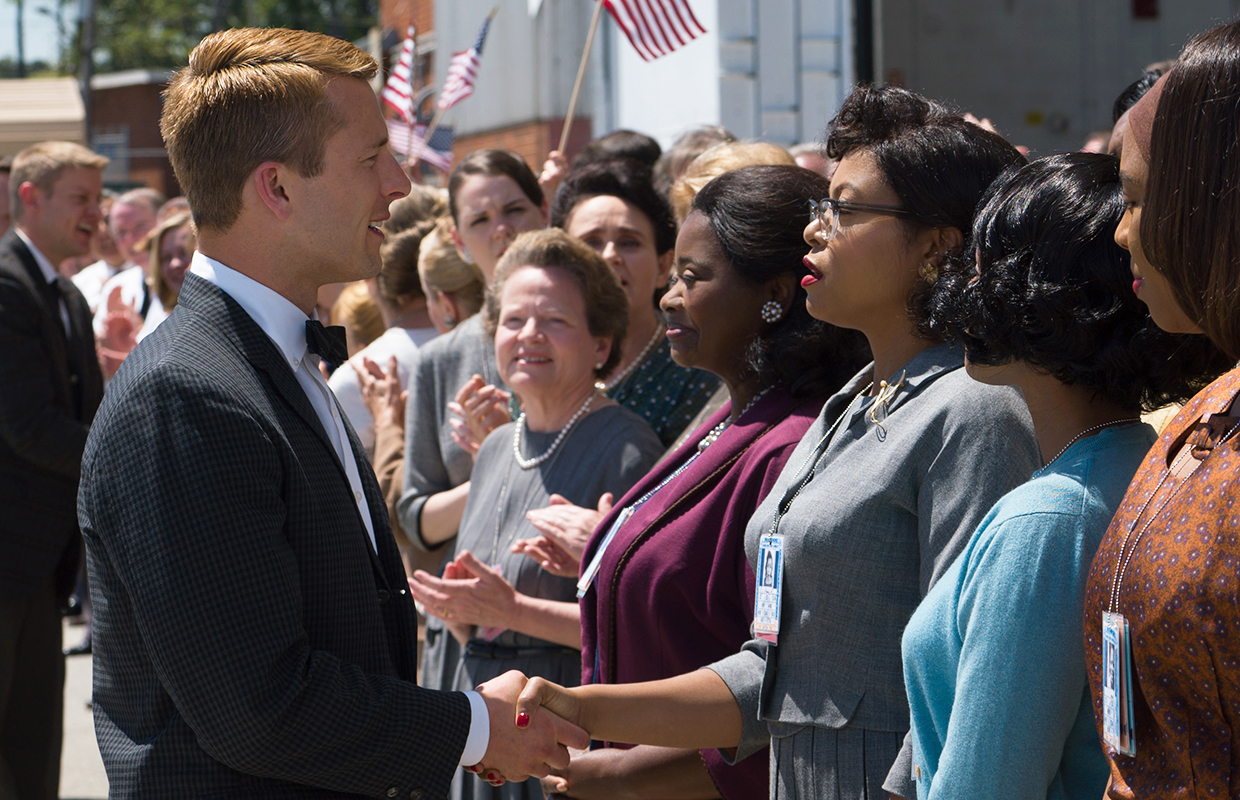 And one last true story, possibly the most surprising of the bunch: Hidden Figures focuses on three African American women mathematicians who were a major part of the NASA space program that managed to launch John Glenn into orbit.
Octavia Spencer (The Help), Taraji P. Henson (Empire) and singer Janelle Monae portray the three mathematicians who worked in the early 1960s at the Langley Air Base in Virginia, which still practised segregation.
Hidden Figures is up for three Oscars. Watch this space for lots more about the film and for a Ready to Use Resource for B1 level: coming soon.
Copyright(s) :
Moonlight, Loving: Mars Films
Lion: SND
Fences: Paramount Pictures
Hidden Figures: 20th Century Fox