Political pundits were very guarded in their predictions for the U.S. midterm elections after the surprise victory of Donald Trump in 2016. Pundits and polling organisations also got their predictions wrong in the Brexit referendum and last U.K. election. So it was almost a surprise that the midterm results were pretty much as expected.
The Democrats have taken the majority in the House of Representatives but the Republicans have kept the Senate. Although they only had a majority of 10 (out of 100 seats), most of the Republicans candidates in the 35 seats up for election were in safe seats.
Losing the majority in one house will make it difficult for Mr Trump to push through legislation. As it was, even with a majority in both houses, in the last 22 months, he had not managed to fulfill his campaign promise of building a wall on the border with Mexico, and his attempt to overturn President Obama's universal healthcare system was a failure.
The House majority could also mean that Democrats forge ahead with investigations into President Trump's financial affairs and connections to Russia.
A Gentle Blue Wave
The Democrats by no means won a landslide but will no doubt take heart from the election. A party with no clear leadership managed to make gains, and the record turnout can probably be credited mainly to Democratic and independent campaigns to encourage people to sign up to electoral registers and turn out on the day.
The New York Times estimates approximately 114 million votes were cast in 2018, compared to 83 million in 2014. States such as Virginia and Florida are reporting 20 year highs in turnout. In Florida that helped pass an amendment to overturn the law that removed the right to vote for life from convicted felons.
The Democrats already had a much more diverse pool of elected representatives and they fielded even more women and minority candidates. this seems to have gone in their favour.
183 women Democrats were on the ballot for the House of Representatives for 435 seats. There were 61 women in the House before the election. It is looking like the total will be between 98 and a hundred for this election. (Some results still aren't in.) This interactive graphic from The Washington Post tracks in real time the fate of 277 women candidates for Congress or Governor posts. (It works better in some browsers than others.)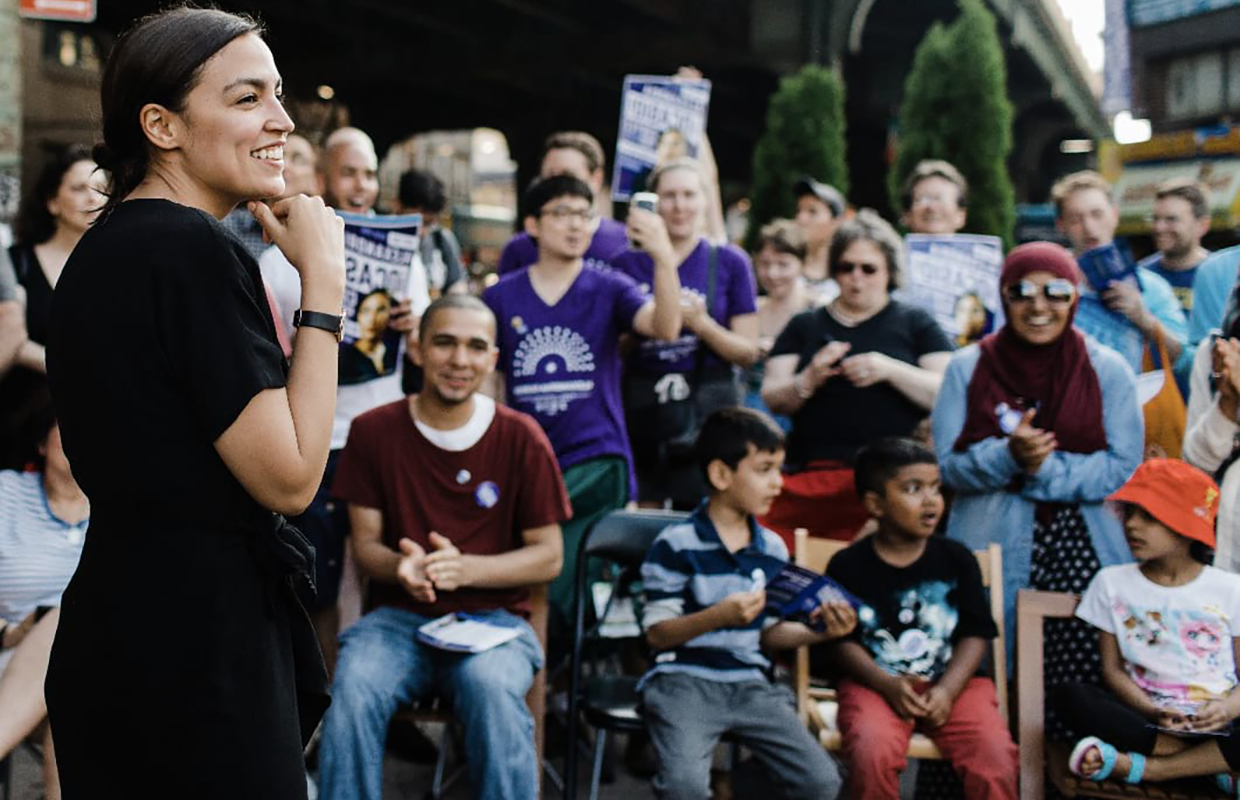 Alexandria Ocasio-Cortez, 29, (above) was elected in New York, the youngest Congresswoman ever. Openly Socialist, and Latina, Ms Ocasio-Cortes was a waitress until a year ago. The first two Muslim congresswomen were elected,  Rashida Tlatib in Michigan and Ilhan Omar in Minnesota. And the first Native American women were elected to Congress, New Mexico's Debra Haaland and Sharice Davids of Kansas.
In Colorado, Jared Polis became the first openly gay governor in the US.