Why did the First World War inspire so many participants to write poetry? And what effect does the work of poets like Wilfred Owen, Vera Brittain, Siegfried Sassoon or Rupert Brooke have on our vision of that war today? Author Simon Davies will address these questions in a public talk at the British Council Paris on 6 June.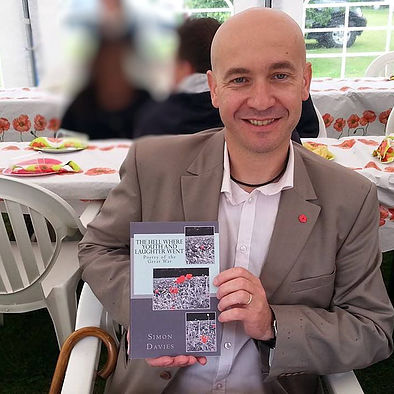 Simon Davies is the author of The Hell Where Youth and Laughter Went: Poetry of the First World War. The Head of Language Teaching at the Ecole Centrale Lille, he has lived for many years surrounded by the battlefields of WWI that inspired so many of the poems he will discuss.
This is one of a regular series organised by the British Council, called Talks in English. Either by British Council teachers or invited authors, they are entirely in English (no surtitles or simultaneous translation). They're free and cover a great range of topics and speakers. Plus, there are drinks and nibbles at the end, and a chance to talk to the speaker.
Even if you can't make it along to a talk, you can catch up online, as the British Council publishes videos after the events, such as this chat with author Sebastian Faulks.

You'll find poems by Wilfred Owen, Vera Brittain, Roland Leighton and Rudyard Kipling in 
Shine Bright
1ère Advanced File 2: "War will Not Tear Us Apart", a sequence for
Spécialité LLCE
on the effect of WWI on human relationships.
Talks in English: The Soldier Poets of the First World War
Thursday, 6 June, 7 p.m.
British Council
9 rue de Constantine
75007 Paris
Free
Reservations
Copyright(s) :
The Robert Graves literary estate via First World War Poetry Digital Archive, accessed May 22, 2019
The Wilfred Owen Literary Estate via First World War Poetry Digital Archive, accessed May 22, 2019
The Siegfried Sassoon Literary Estate via First World War Poetry Digital Archive, accessed May 22, 2019
Executors for the Vera Brittain Estate, 1970 and The Vera Brittain Fonds, McMaster University Library. via First World War Poetry Digital Archive, accessed May 22, 2019