Baz Luhrmann's new film is a biopic of Elvis Presley, the founding father of rock 'n' roll.
Australian writer-director Baz Luhrmann (Romeo + Juliet, The Great Gatsby, Moulin Rouge) has long been fascinated by Elvis Presley. But to tell his story on film, he decided to focus on the relationship between Elvis and his manager, who called himself Colonel Tom Parker. "While this story is called 'Elvis', it's also Colonel Tom Parker's story— he's our narrator and an unreliable one." Parker had worked in fairs and carnivals and recognised Elvis's potential as a major star. He made Elvis famous and rich, but in later years pushed him to work continuously, making over 30 films, touring constantly and doing long residences in Las Vegas where he played every night.
Elvis developed health problems, which were made worse by a dependence on prescription medication. He was in the middle of one more concert tour in 1977 when he died of heart failure.
Luhrmann's film looks at both the rise and fall of an icon of American culture. Elvis came on the scene just as teenage culture was being recognised. Elvis himself idolised James Dean and Marlon Brando, actors who epitomised a new rebellious teenager. He was quickly referred to as "the king of rock 'n' roll". And to many fans he remains a king to this day. The mansion he bought in Memphis, Graceland, has become a museum and every year tens of thousands of fans gather there on the anniversary of his death.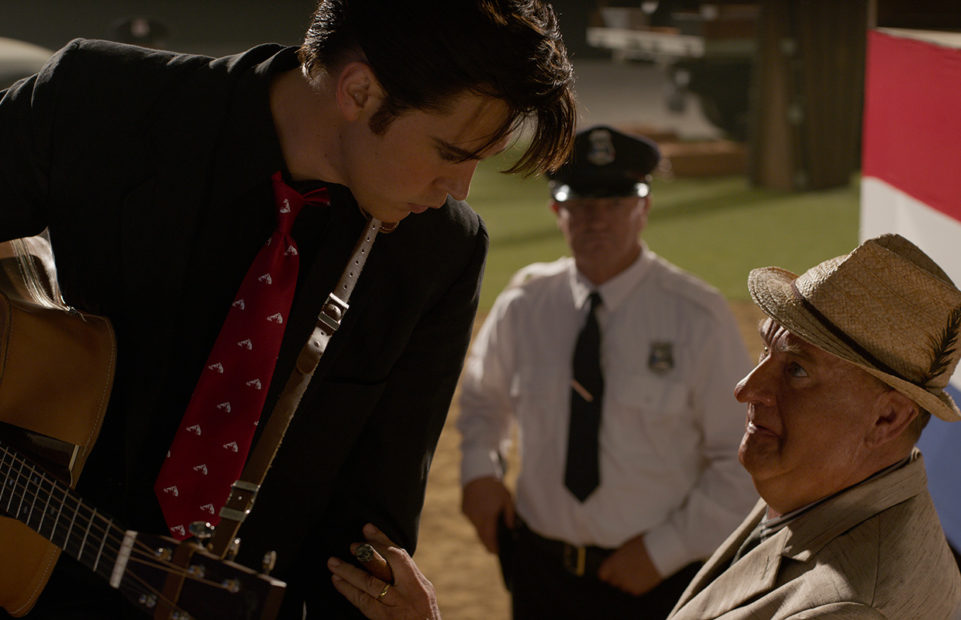 Dancing King
Elvis was the first truly global rock 'n' roll star. From his first hits like "Heartbreak Hotel," and "Love Me Tender" in 1956, the singer and guitarist became an idol for teenagers all over the world. They wanted to dress like him, wear their hair like him and dance like him. The young man who grew up poor in Memphis, Tennessee, was soon rich and appeared to be living the American Dream. But he was to die tragically young, at just 42, in 1977.
When Elvis Presley started recording in 1953, popular music on American radio and TV was sung by men and women in suits and formal dresses. It was polite and calm. Then Elvis arrived on the scene, dancing rhythmically to his songs, wearing his hair a little long, swept back in a quiff, and flamboyant suits. Teenage audiences went wild. Parents and conservative commentators strongly disapproved.
There was an underlying racism to the criticism of Elvis's dancing He himself freely credited the influence of black blues, gospel and R 'n' B artists he loved listening to in Memphis. But at that time, white society associated music by black with strong emotions, not necessarily controlled, and way too much sex. American mainstream society had decided strong emotions were a uniquely black characteristic, and didn't want its "innocent youth" infected by it.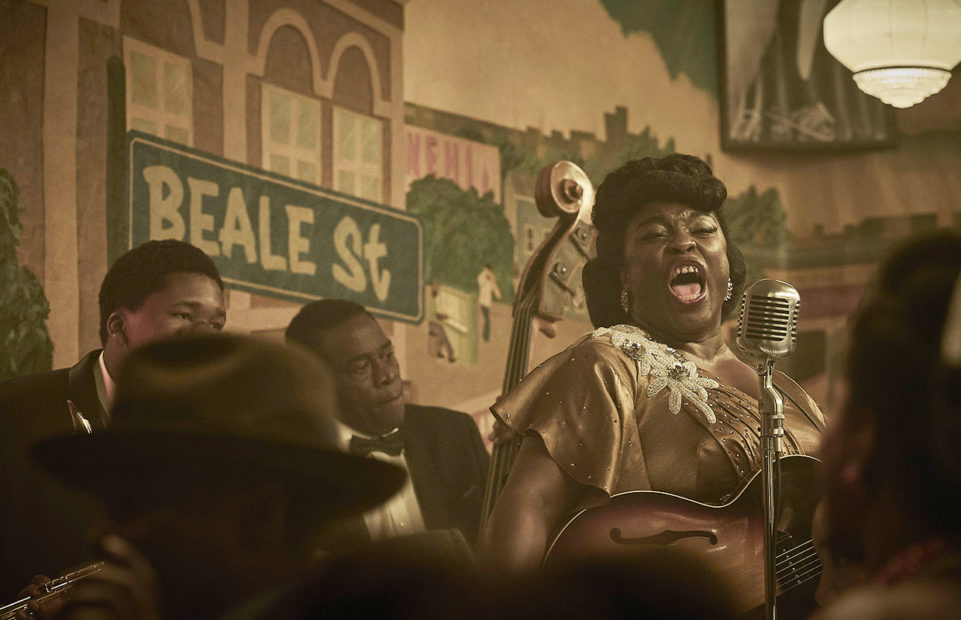 Elvis
on general release 22 June
Copyright(s) :
Warner Bros

Downloadable resources ready to use in class
>
Elvis
>
Respect: Aretha Franklin Biopic