The British monarch has two birthdays every year: the real one on 14 November (he was 74) and an official one on the second Saturday in June. That is marked by one of the great moments of British pageantry: the Trooping the Colour ceremony, on 17 June this year.
Since 1748, the monarch's official birthday is celebrated in June, because the weather is usually good then. This year it is on 17 June, and it is the first time that King Charles III will participate as monarch.
Thousands of people come to watch the monarch and 1,000 soldiers in their ceremonial uniforms. They parade to the sound of military bands from Buckingham Palace to Horse Guards Parade, then the King, the commander of the British armed forces, inspects the troops. This year he has returned to the tradition of doing the inspection on horseback. Since her 60th birthday, his mother had preferred a carriage.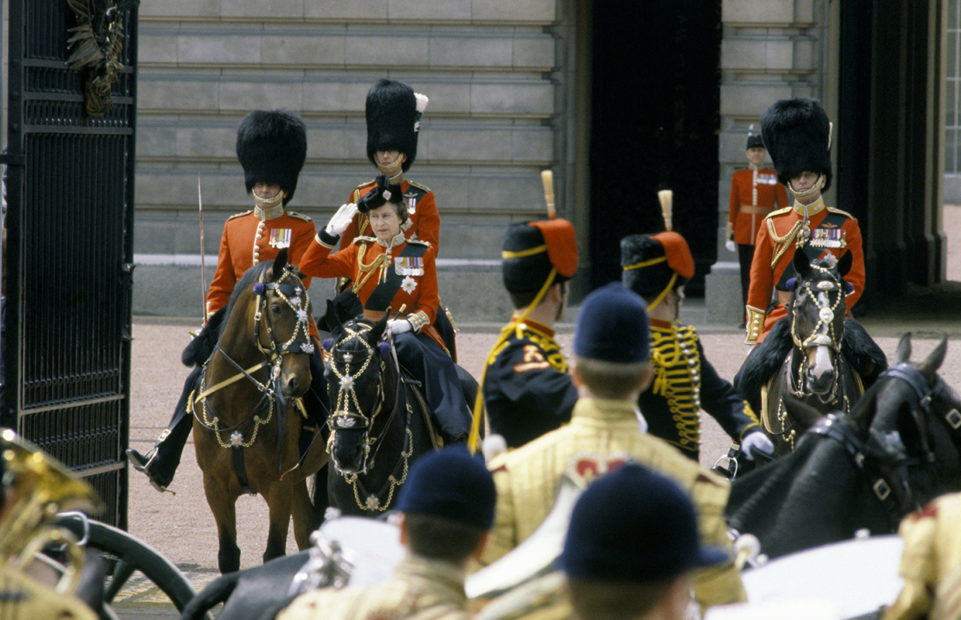 After the inspection, the monarch returns to the balcony of the Palace with the Royal Family, to watch a military air display.
Trooping the Colour  is an old military ceremony from the time when there was no way to communicate verbally in a battle. Infantry soldiers had to follow their regiment's flag, or "colour". So it was very important that every soldier recognised the flag.
There are some lovely photos of the this year's ceremony on the Royal Family site.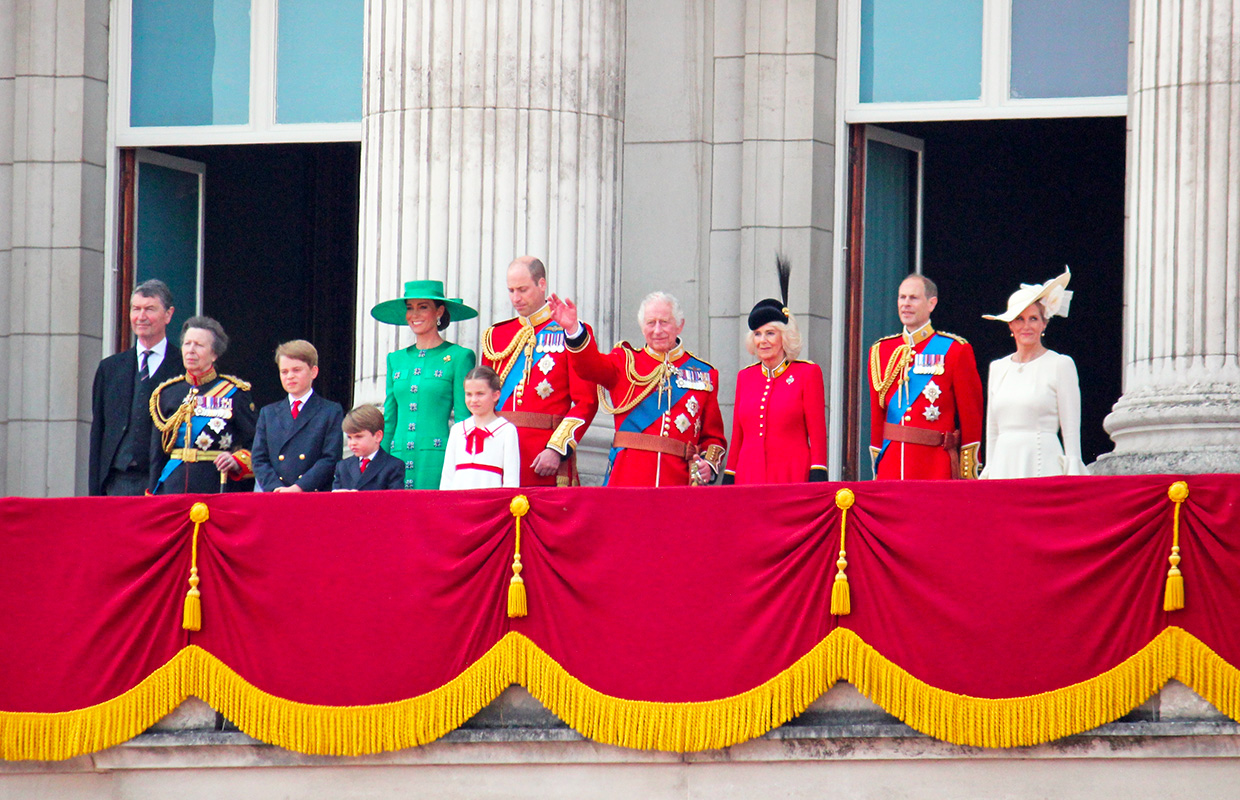 This short video from NBC only has onscreen text, so can be used even with beginners.
This is a video of the rehearsal for this year's ceremony, with the Prince of Wales participating. It was a very hot day and three guardsmen fainted. You can see one at the end trying to carry on playing his trombone on the ground.
Copyright(s) :
Visitbritain