We're all used to disclaimers at the end of movies saying, "This is a work of fiction. Any resemblance to actual events or locales or persons, living or dead, is entirely coincidental." The new Netflix twist on a western, The Harder They Fall, turns that on its head, opening the film with the disclaimer, "While the events in this film are fictionalised... These people existed."
The Harder They Fall marks Jeymes Samuel's film directorial debut. Samuel builds an epic and bloody tale of revenge in the Wild West which assembles an all-star cast of African-American actors portraying real-world figures from the Old West.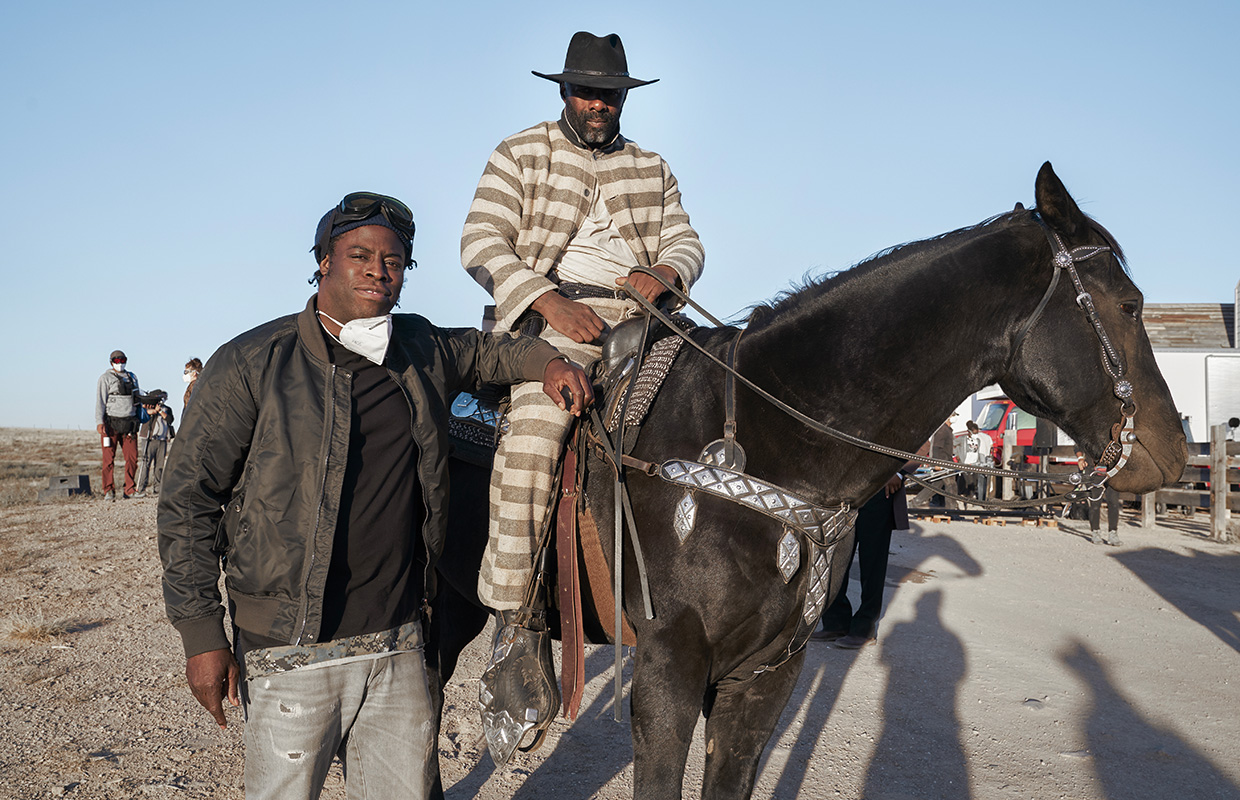 The film stars Jonathan Majors, Idris Elba, Zazie Beetz, Delroy Lindo, LaKeith Stanfield, Danielle Deadwyler, Edi Gathegi, RJ Cyler, Damon Wayans Jr., Regina King…
Like any genre, the American Western has been reinvented many times over the years. The Harder They Fall, on Netflix this November, is a neo-Western adventure. The film overflows with modern style, symbolism, cinematic spectacle and peppered with music from Samuel and fellow producer Shawn Carter, aka JAY-Z.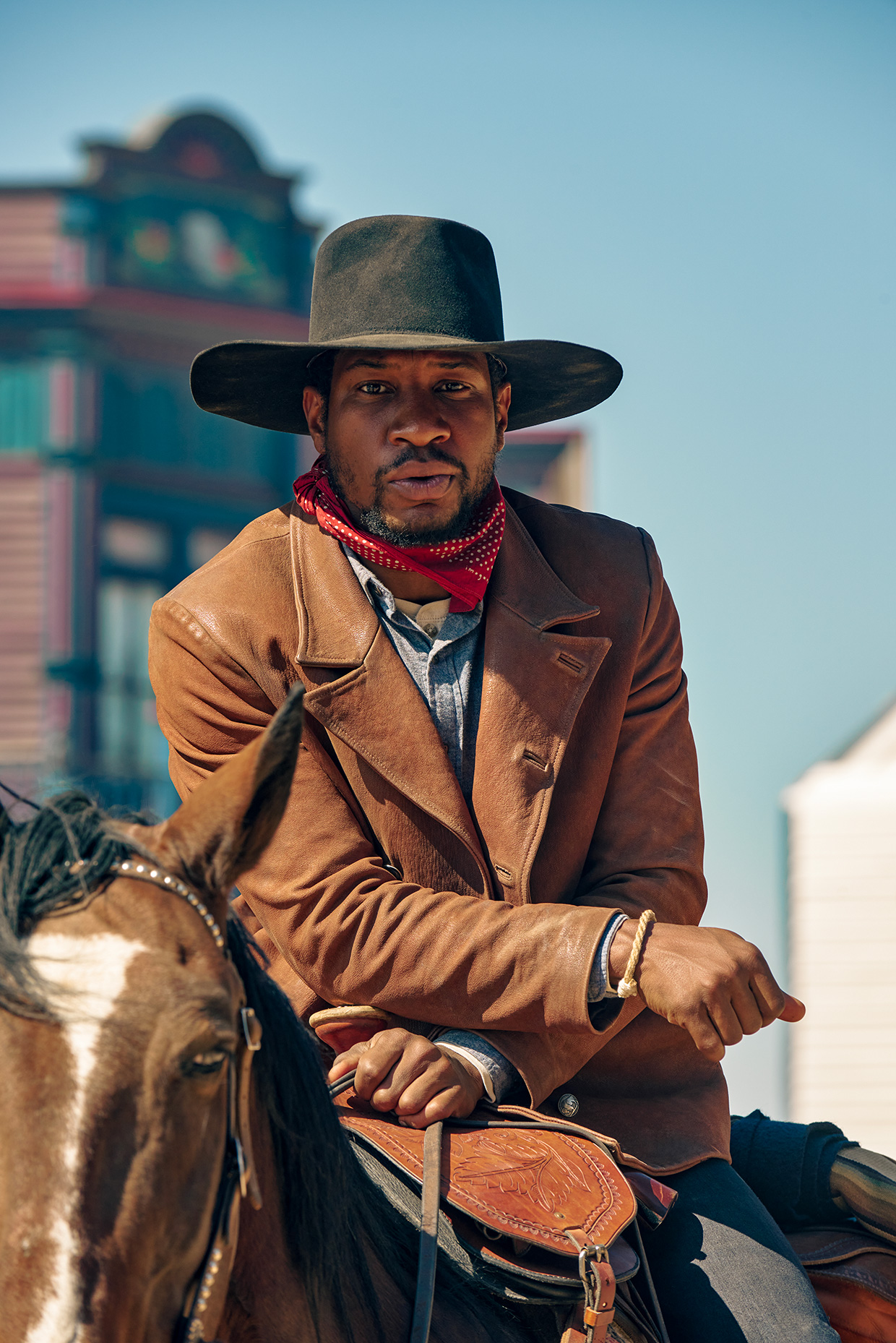 The Harder They Fall tells us the story of Nat Love (Jonathan Majors), the leader of an outlaw gang with an affinity for robbing other criminals, who has made his life's mission to avenge the murder of his parents committed by Rufus Buck (Idris Elba). When he discovers that Buck escaped from prison, he gets the gang back together for one final, dangerous, act of revenge. The only problem? They'll need to get through Buck's own deadly gang of outlaws before Nat can have his vengeance.
As a kid, Jeymes Samuel grew up watching Westerns. He loved these stories but he knew something wasn't quite right about them: something was missing or more precisely, someone. The Hollywood westerns,Samuel and the world grew up with didn't reflect the truth of the mid-1800s old West.
When slavery was abolished in 1863, former slaves went West in search of a better life and many of them became cowboys. They represented a third of these workers and history tells us that women could be as pugnacious as any John Wayne!
Samuel loved Westerns so much that when Google was invented, he began to research black men and women of the Old West that we never got to learn about through movies.
Is The Harder They Fall Based on a True Story?
Being a storyteller, he gathered these real people — who all lived in different places in the West at different times throughout the 19th century — and wove their essence and purpose into a screenplay.
The Netflix movie largely depicts fictional events but nearly every character is inspired by real occurrences and the lives of Black cowboys and outlaws in the Old West.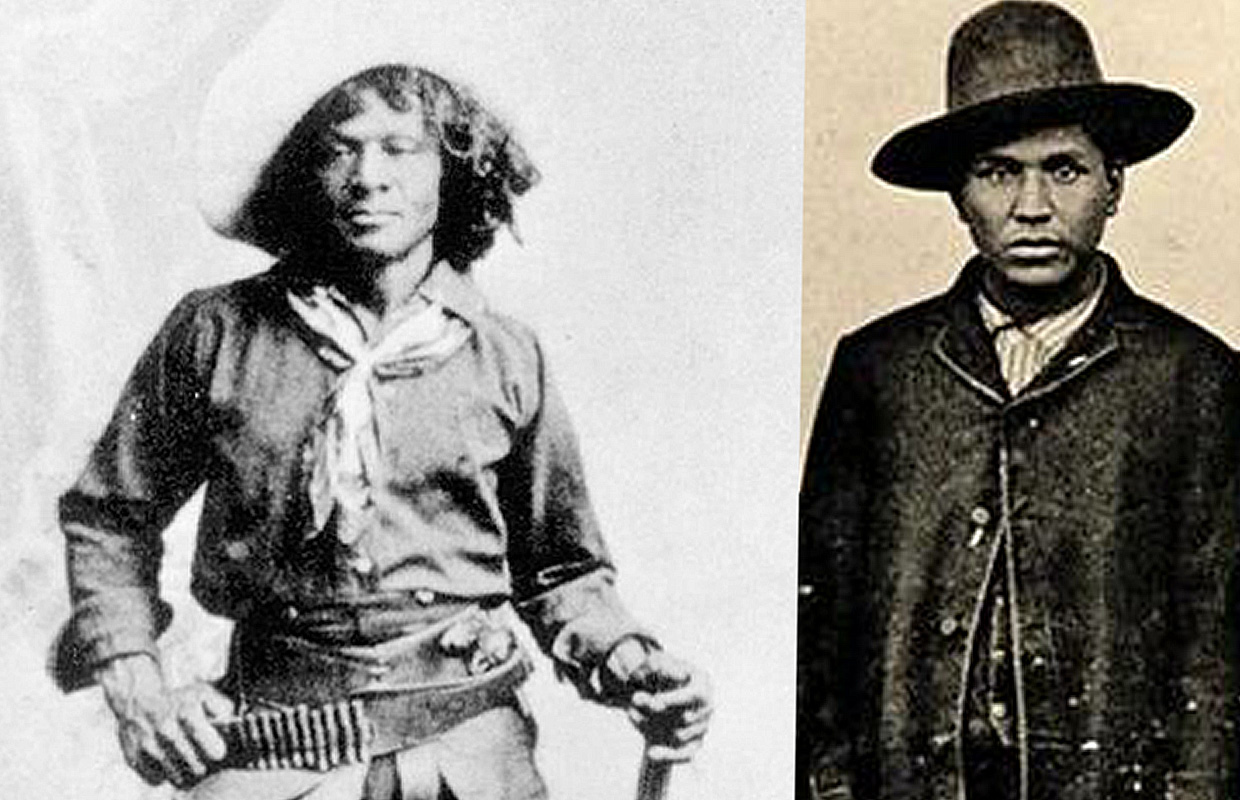 Nat Love was a real cowboy born in Tennessee in 1854. Known as "Deadwood Dick," he moved to the West when he was 16 to herd cattle. He released an autobiography in 1907 called, Life and Adventures of Nat Love, Better Known in the Cattle Country as 'Deadwood Dick,' by Himself. The book recounts his life, including how he crossed paths with other famous cowboys like Pat Garrett, Billy the Kid and more.
The real Rufus Buck Gang was active for a relatively short time between 1895 and 1896 around the Arkansas and Oklahoma areas. In the film, Rufus Buck is an active criminal with a gang for over thirty years. The real Rufus Buck was only eighteen years old at the height of his notoriety.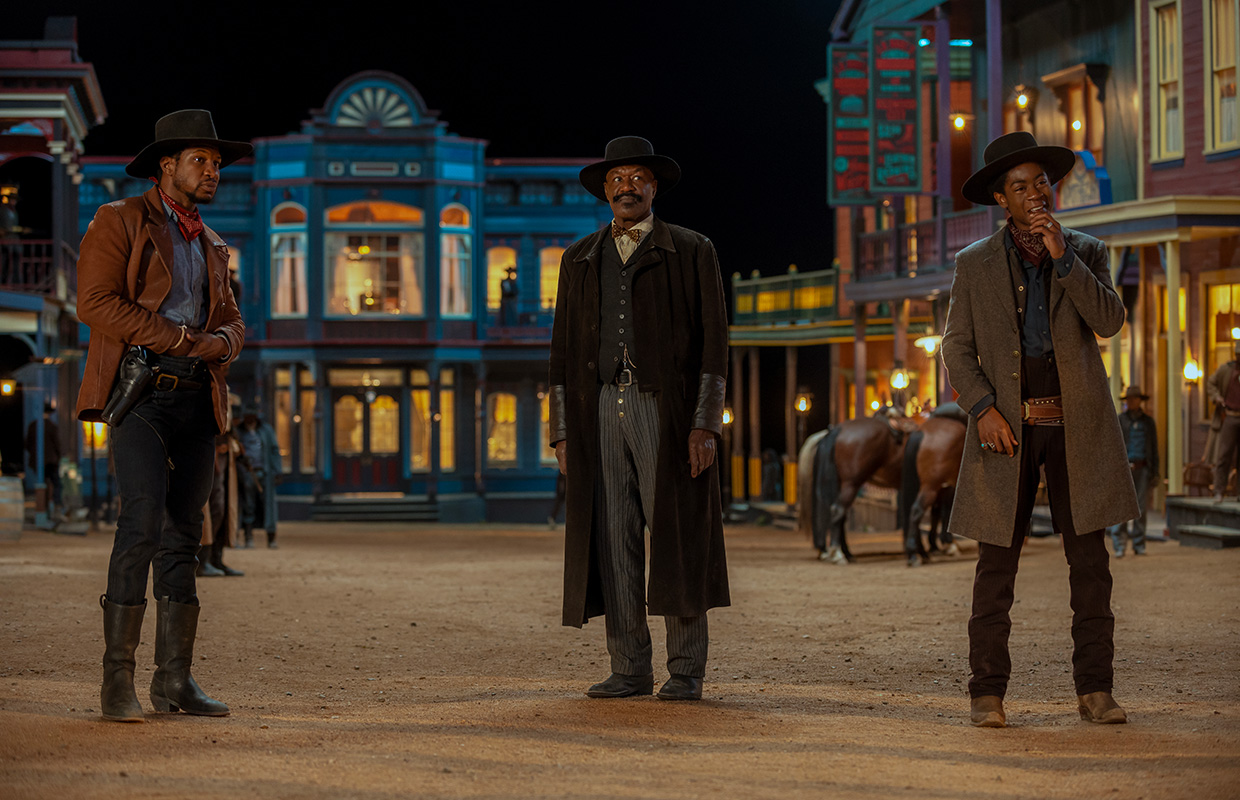 Other characters in the film, like Bass Reeves and Cherokee Bill are also similarly inspired by real-life counterparts.
The Harder They Fall continues a current wave of Black storytellers mining historical material for their work. Samuel made this film to call attention to how Black pioneers shaped the culture and history of the American West but have since been cut out of its legacy.
"We have been ignored from the history of the Old West and the cinematic presentation of what the Old West was," Samuel told the New York Times earlier this month.
Samuel hopes that : "After this movie, no one will ever say there were no people of color in the Old West. So we had to remember as we were making this movie: it would be fun to make but also a true historical statement. Black people, Asian people, all people of color and women deserve a film like this that is done on an epic scale."
If you're studying John Ford's The Searchers with your LLCER Terminale students, this would make an interesting contrast, showing how the western genre has developed.