Wes Anderson's latest film The French Dispatch is a homage both to his adopted country and to the amazing writers nurtured by The New Yorker magazine, of which Anderson is an avid reader. As with his earlier films like The Grand Budapest Hotel and Moonrise Kingdom, he has assembled an amazing cast.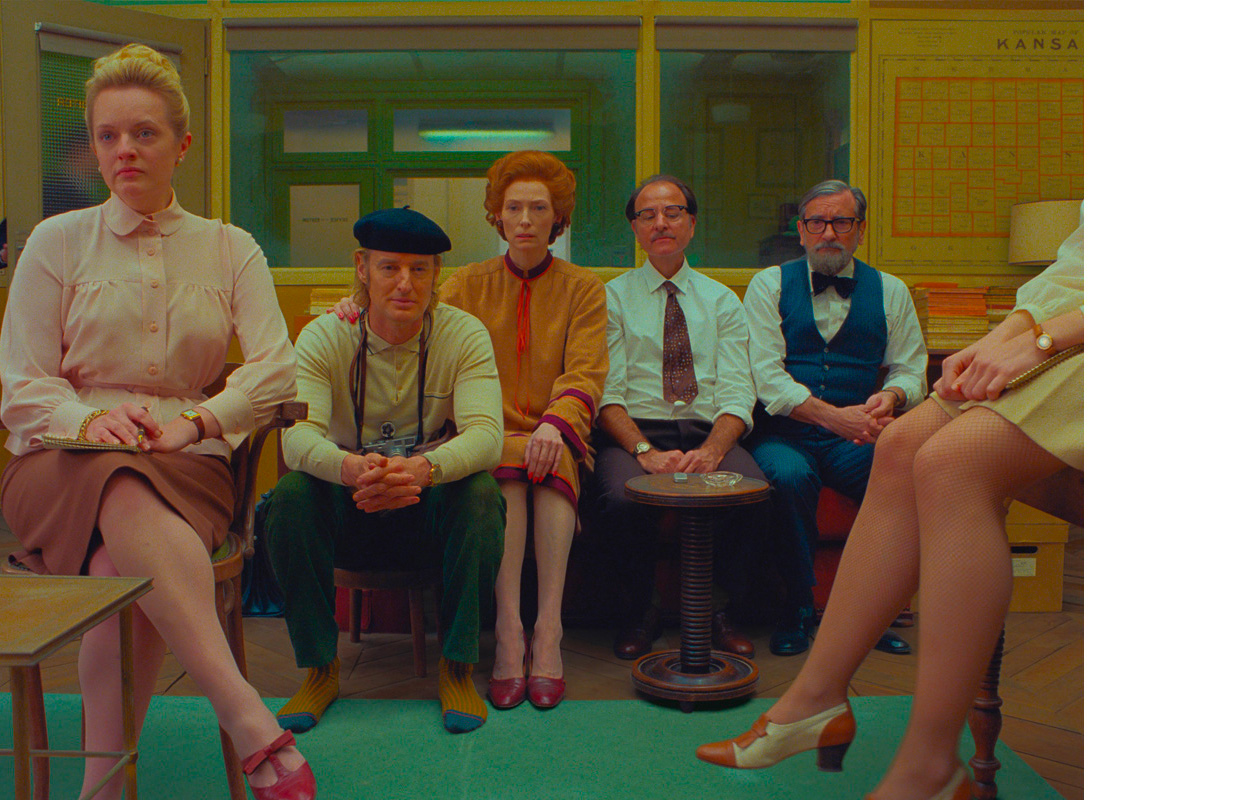 The conceit of the film is that there is an American magazine, The French Dispatch of the Liberty, Kansas Evening Sun, which is published in the French town of Ennui-sur-Blasé. Its editor dies and his odd collection of writers get together to write his obituary. This spins off into four different stories that the different journalists write for a final issue.
In the "Cycling Reporter" segment, a tour through Ennui, Owen Wilson's character, Herbsaint Sazerac, is based on writers Joseph Mitchell and Luc Sante.
"The Concrete Masterpiece" is presented as a lecture given by author J.K.L. Berenson (Tilda Swinton) about a prisoner who completes an artistic masterpiece in jail, and the unscrupulous art dealers who try to profit from it. Like each of the stories, the writer character is based on one or more New Yorker authors, in this case art specialist and lecturer Rosamond Bernier.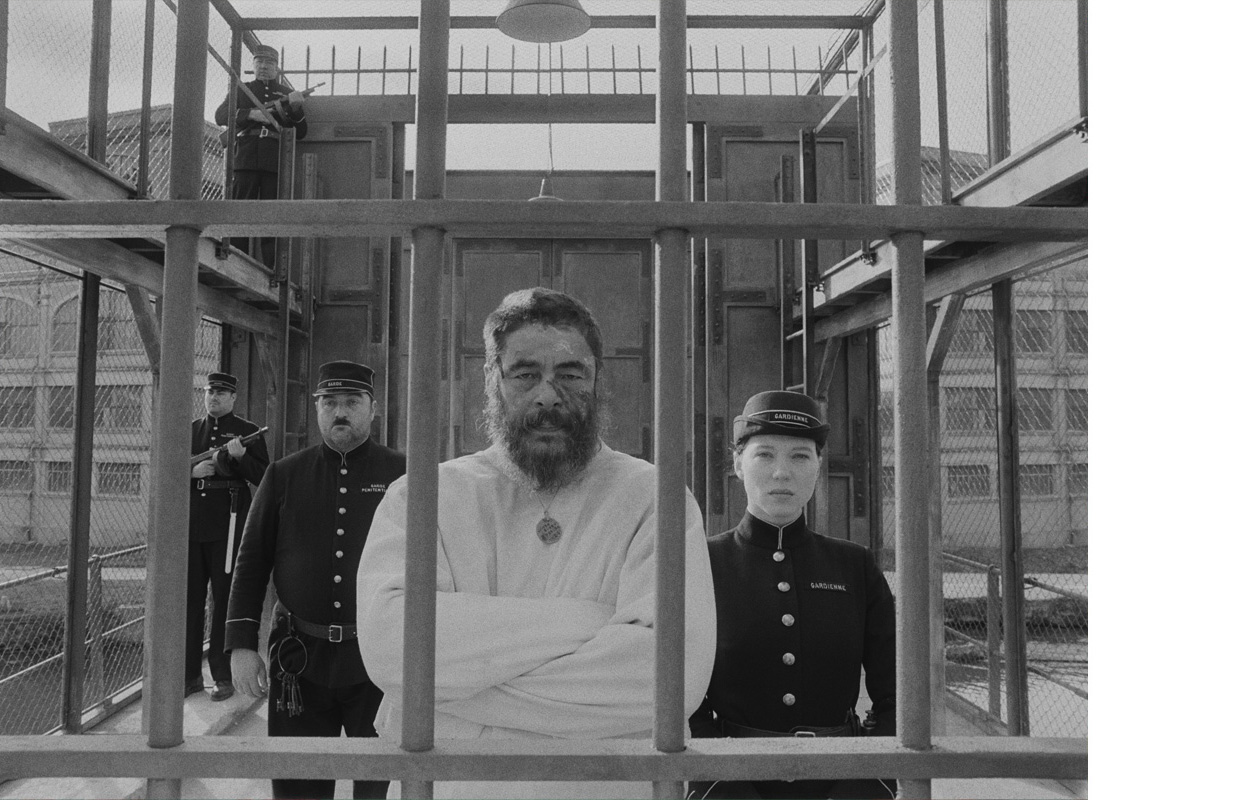 "Revisions to a Manifesto" is inspired by the events of Mai 68, and French New Wave cinema. Timothée Chalamet (Dune, Little Women) plays the leader of this re-imagined student movement, Zeffirelli. Frances McDormand (Nomadland and numerous Wes Anderson films) plays a reporter based on Canadian short-story writer Mavis Gallant, who wrote for The New Yorker about the student revolts she could observe all around her in Paris.
"The Private Dining Room of the Police Commissioner" is a mystery about the kidnapping of the son of Police Commissioner (Mathieu Amalric), which references French crime-drama films of the '30s-'50s, as well as French comic books in an animated sequence. Anderson says the reporter Roebuck Wright (played by Jeffrey Wright) is an amalgamation of James Baldwin, A.J. Liebling and Tennessee Williams.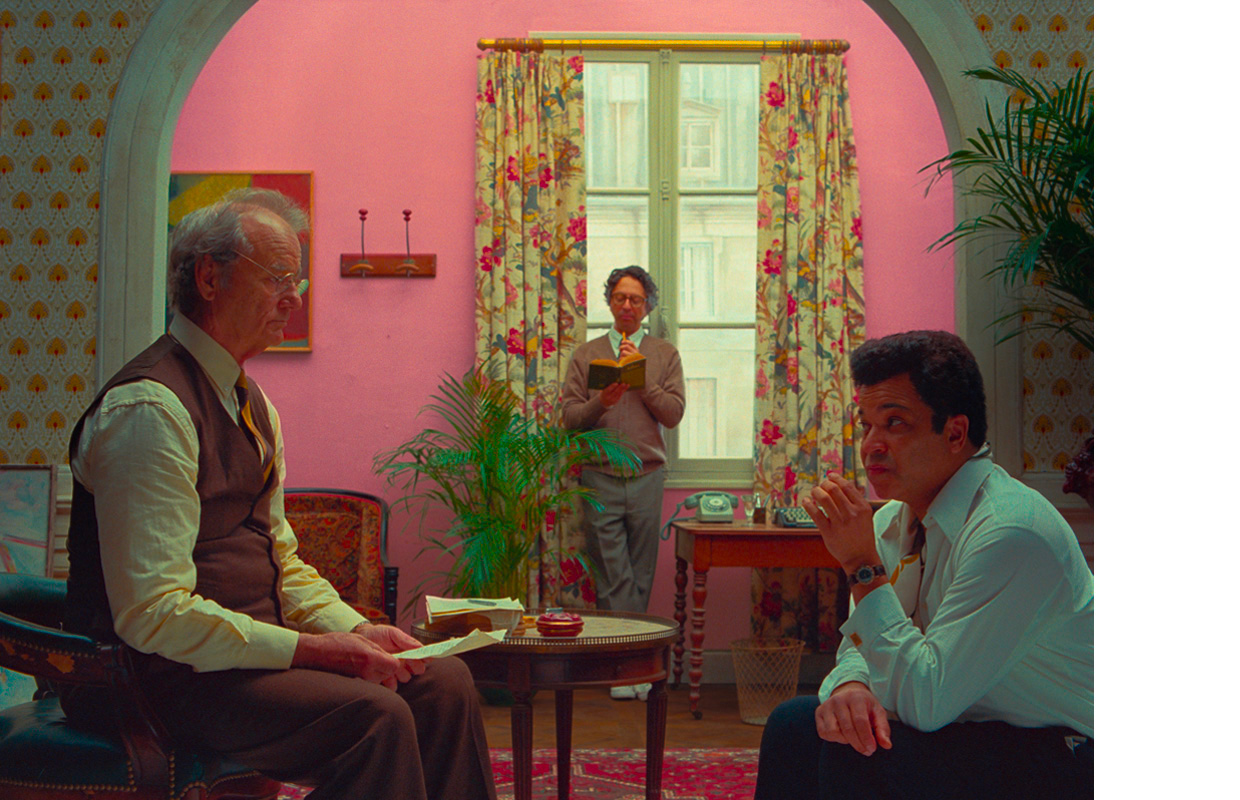 The French Dispatch
On general release 27 October 2021
Copyright(s) :
"The French Dispatch" de Wes Anderson (2021). (THE WALT DISNEY COMPANY FRANCE)
Photos Courtesy of Searchlight Pictures. © 2021 20th Century Studios All Rights Reserved