Brexit is a complex topic to tackle in class. We've scoured the web for the simplest videos we can find.
This 2'30  video is aimed at British children, so it's a fairly simple explanation of Brexit. Usable from A2+.
This video from Channel 4 News is a very good explanation of the importance of the Northern Irish border in the Brexit negotiations. It's usable from B1. The final part is more appropriate from B2.
It's more than 5mn long. but you can use shorter chunks depending on your objectives.
The first 1'40 explains the problem and could be used on its own.
1'40-2'36 is a great way to explain the history of the Troubles in Northern Ireland, whether in connection with Brexit or because you are working on the Troubles — with Speakeasy Files' sequence on The Art of Conflict and murals in the province, for example.
2'37-4'00 gives more information about why the border is important.
The last part is about the connections between the Conservative Party and the Northern Irish Unionists and is most interesting for SES students.
Hard or Soft Brexit?
This July 2018 4-minute video from the BBC explains the terms "hard Brexit", "soft Brexit" and "No Deal" is for advanced students (B1+ and above) as the topic is complex and even in this succinct video the BBC is careful to avoid simplifying certainties. Quite simply, there is no fixed definition of these terms.
This video is a great document to work with pupils on the conditional and ways of expression uncertainty. Lots of could, would, might, perhaps, it is likely, if, what if, etc. Work with it would be particularly rich with pupils in studying SES.
You Can Only Laugh
And for a little bit of light relief (and politically savvy students), this video acts out Brexit as a lovers' tiff between the UK and the Continent.
The same Irish comedians did a Brexit explainer which won't teach your pupils much about Brexit but will be handy the next time you're trying to get them to learn/remember the differences between the home nations, GB and the UK.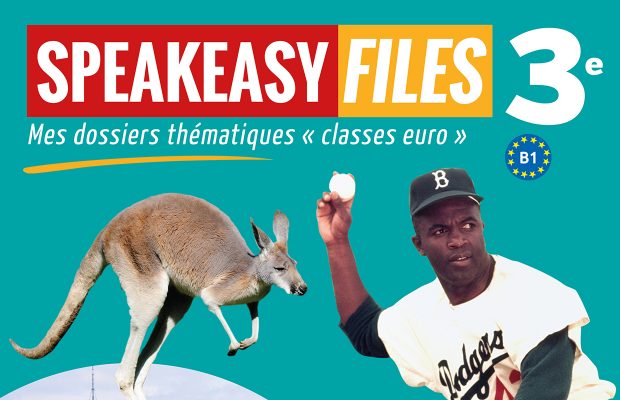 Find a sequence on the Troubles in Speakeasy Files 3e: it looks at
the period through the arts, with an extract of the film '71,
poetry and murals.