A quick roundup of the latest collège lessons in English on France 4.
Follow the link below for the subjects of the previous programmes. There are now so many we decided to start a new list. You can find the detailed schedule here.
18 May            4e       School in the U.K.
19 May            5e       Visiting New Zealand
20 May           6e       An introduction to New Zealand and the recipe for pavlova
25 May            4e       Detective stories: the whodunnit
26 May            5e       Everyday and extraordinary activities
27 May            6e       Describing a person
29 May           3e       Alice in Wonderland
2 June             5e       A visit to Ireland
3 June             6e        On the farm
5 June             3e        Elementary, my dear Watson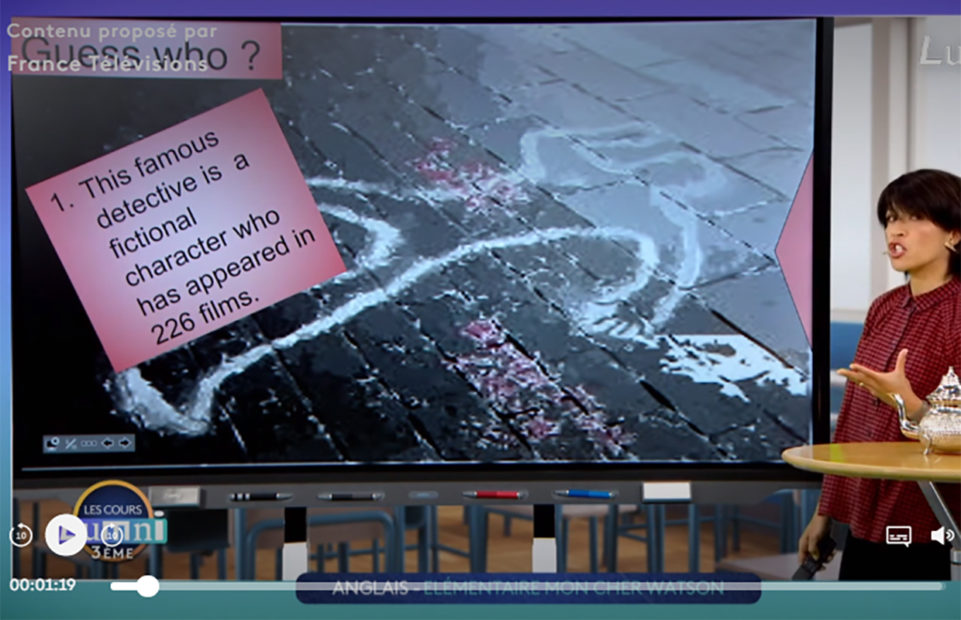 Week of 4 June
8 June 3 p.m             4e        Careers and jobs
9 June 2.30 p.m.     5e        Likes and dislikes
10 June 2 p.m.         6e        This is my home
12 June 3.30 p.m.   3e       Teenage consumers
Week of 15 June
15 June, 3 p.m.         4e       The Web, a British invention
16 June, 2.30 p.m.  5e        Pirates ahoy!
17 June, 2 p.m.        6e        The Legend of King Arthur
19 June, 3.30 p.m.  3e         James Cook's voyages
You can watch the programmes on TV, or online from the time of broadcast.
Any useful documents will appear on the  Lumni resources page after the broadcasts. And follow the links below to find resources from our site on some of the themes.
You can find all the information about the educational programming La nation apprenante on Eduscol.