We received thousands of fabulous entries to our Vivian Maier creative writing contest. Here are our favourite texts entered from première classes. (You'll also find some LLCER and Euro classes in the C1 winners.)
And the winners are, in no particular order:
Chamsia and Luca from Mme Cassier's class, Lycée E. Jamot, Aubusson
Pauline from Mme Le Brun's class, Lycée Anatole de Monzie, Bazas
Yannick from Mrs Alliet's class, Lycée Marcelin Berthelot, Toulouse
Lizéa from Mr Batt's class, Lycée Jean-Baptiste Corot, Douai
Elia from Mrs Maurin's class, CSI Grenoble
Lilian, Maxime and Lorenzo from Mrs Ney's class, Lycée Théodore Deck, Guebwiller
Margot from Mme Pénelon's class, Lycée la Martinière Monplaisir, Lyon
Lobna from Mme Gebuhrer's class, Lycée Marc Bloch, Val de Reuil
Moë from Ms Hjelm's class, Lycée Lakanal, Sceaux
Cézarine, Ms Kent's class, Lycéé Pierre-Marie Théas, Montauban
Solène from Miss Diaz's class, Lycée Pierre du Terrail, Pontcharra
Nathanaëlle from Mrs Paterson's class, Lycée Pierre de Coubertin, Meaux
Scroll down to discover their amazing texts!
Chamsia and Luca from Mme Cassier's class, Lycée E. Jamot, Aubusson
(The photo above.)
The day when everything changed
Today I decided to tell you the story that I lived a few years ago. On this day I decided to go buy flowers for my husband because it was our 20th anniversary and I was very elated because I have been madly in love for 20 years no.
I was so caught up in my thoughts that it was only when I got to the bus stop that I realised I had forgotten my keys. I decided to go back and get them.
When I went up the stairs I heard a strange noise coming from our apartment. I had had the impression I heard two voices. I opened the door and then… A vision of horror. My husband naked on the bed with my best friend, naked also. I was so disappointed and enraged that the first thing that came to my mind was the leave this apartment but before I left I took the painting that my grandmother who lived in Cambodia had given to me before she died. It was the apple of my eye.
I never cried so much in my life as that day. I was so saddened and dispirited by what I had just seen, I wanted to scream and insult them both.
I went into a café. I was looking outside, trying to clear my head, but then a very r silhouette appeared. The more I stared the more familiar the silhouette seemed. It was my father. It had been ten years since I'd seen him. I stormed out of the café. While crossing the road, a truck hit me.
And still it is not the end. Like miracle I did not pass way that day but I fell into coma for several months. In the end, from reality to dream, Vivian's life had almost turned into a nightmare!
Pauline from Mme Le Brun's class, Lycée Anatole de Monzie, Bazas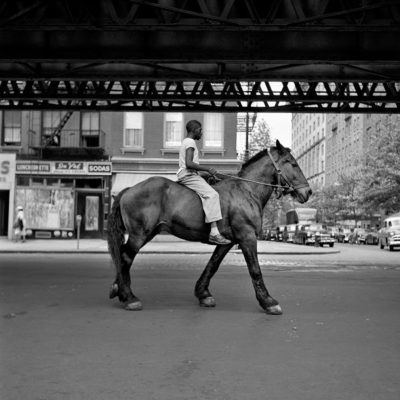 I saw in the street, my neighbor, on his horse. I approached the horse gently and ran my hand over his wet coat. And while I was having an interesting conversation with my neighbor, I saw a very pretty lady, and another woman a few meters away who was taking pictures.
I tapped the photographer on the shoulder and said, "Miss, I admire your profession. I may have an idea for you. Look at my neighbor over there with his horse, don't you think that photo could become a symbol?"
And she answered politely, "Mister, that's a really good idea, thank you.". She turned around, and took several photos of my neighbor. And she asked him "Excuse me, why do you ride your horse bareback in the street?" and he responded "In this way, people admire me. I am black, and this is the only time I am not looked at with sadness, or pity. People like my horse."
And the photographer had tears in her eyes. She said "I promise to make you famous with this picture, and no one will ever look at you with pity again."
Yannick from Mrs Alliet's class, Lycée Marcelin Berthelot, Toulouse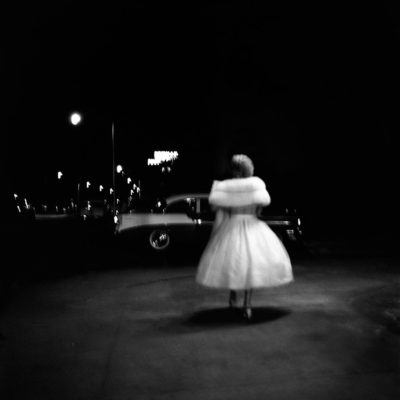 New life
I have just left my wedding. My feet hurt but I've never felt better. Why did I leave my wedding? No, rather, why did I let it happen? This alliance, almost out of interest, would have eventually got the better of me. The one I love is in this car and I've been waiting to be with her since this morning. I can already see, from where I am, the bag of fast food she told me she would pick up. This food, which I no longer know since I had only gourmet dinners with my fiancé, clearly projects me into my future. A future without headaches, just me, this woman and my love for her. I met her on the street, her name is Ashley, and she made me realize that my homosexuality should not be suppressed. Every step I take towards that car brings me closer to my true happiness. If I had stayed, if I had said: "I do", I would have blamed myself all my life. This is the life for me and no other. This life will be full of happiness but also full of pitfalls. This is the only one that can satisfy me. I only realize it now but I was born for this moment.
Lizéa from Mr Batt's class, Lycée Jean-Baptiste Corot, Douai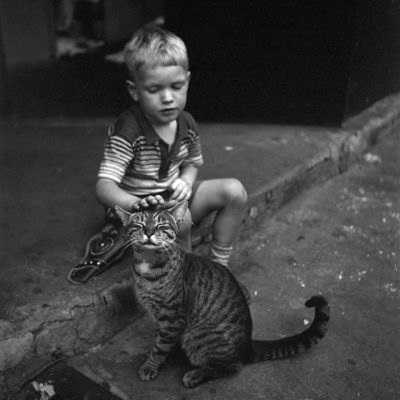 I didn't believe that there was a life after someone death, due to a soul or reincarnation. That did not interest me until I passed away on a car crash. I was a 35-year-old Australian man, married and with one daughter. I thought death was an eternal sleep. Nevertheless, one day, I woke up… I opened my eyes, I was feeling very little and defenseless on a street. What happened? I walked, I recognized New York thanks to some street names. But what was I? An animal? I walked on four… paws? I have a fur and a tail... And then, I understood, I became a cat!  I read on a journal that we were in 1954. I took three months to feel good in my new cat body. When I was going out on the street, some people stopped, petted me, I saw that a very big smile appeared on their faces. That made me happy. A little thing can change a point of view or a feeling… After this, I decided to make people's days better by giving love and happiness. All over the world, mankind started to call me the famous "striped cat in love".
Elia from Mrs Maurin's class, CSI Grenoble
Undated: VM19XXW03460-03-MC
Passers-by turn their head next to her.
She has just cried and she looks around with a murderous glance. She's wearing the beautiful new leather watch that she got last week for her birthday. The metal is cold on her skin and the weather is grey.
She turns off. Mum has gone into the leather goods department. When she went in the shop-bell rung and Mum disappeared behind the mountains of leather gloves and shoes. The seller, Mr Hearn, put his hand behind her back. The gesture made Emma bristle.
She's cold. She knows Mum is going to come out in ten minutes, with a mischievous smile on her beautiful face and a breathless look. Emma hates it.
She waits. The minutes pass on her innocent watch.
A little boy with a cap and a chocolate croissant passes. His mother holds his hand and looks at him with a gentle gaze. A wave of jealousy. Emma insults him. Very loudly. The mother slaps her hard. She falls on the dirty pavement. Tear-streaks on her dirt-stained cheeks. The mother and son leave in a hurry.
She's mad at Mum. She's cold. Crosses her bare arms. A woman with a camera stops next to her. Lifts the lens.
"May I take a photo of you?"
Emma nods and plants her eyes and her anger in the camera. Sharp snap.
"It's done! Good girl."
The woman gently wipes her tears and disappears at the end of the street.
Lilian, Maxime and Lorenzo from Mrs Ney's class, Lycée Théodore Deck, Guebwiller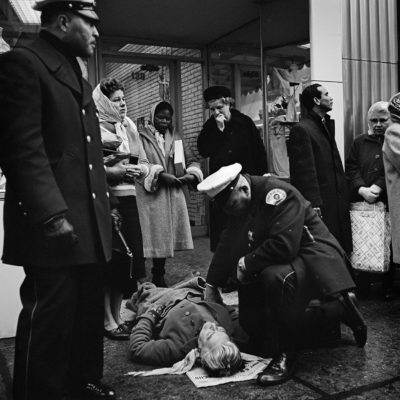 vm1961w00847-03-mc

December 21, 1961. Chicago, IL
December 21, 1961. A normal day in downtown Chicago. There are many people in the streets. They are buying presents for Christmas; they are eating roasted chestnuts, and they are having a good time. Suddenly, a black car with tinted windowpanes stops in the middle of the street. Someone gets down. A raised revolver. One bullet is shot. A man, on the sidewalk falls onto the floor, in front of a jewellery store. The people who ran away during the attack, come back after a few minutes. "Oh my God! Is he dead?" said a man. "Call the police" yelled another.
An old man phones the police. The police arrive very fast. Before evenlooking at the man on the floor, a detail intrigued an agent. There was a bullet in a flowerpot. Well, he had heard just one shot. So, the man couldn't have been hurt. Indeed, he stood up. People around him uttered an exclamation. "What! How is it possible?" said a woman.
"Well," answered the man "I pretended to be dead so that the people who tried to kill me won't shoot again."
Margot from Mme Pénelon's class, Lycée la Martinière Monplaisir, Lyon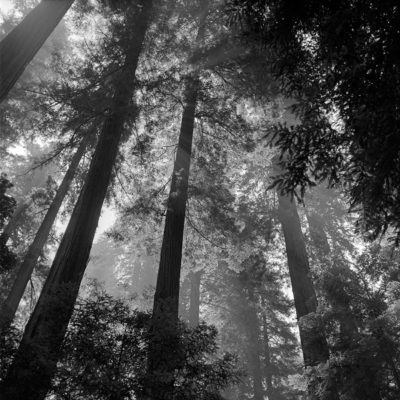 Once upon a time, a forest, rocks, grass, path and… Trees…
Tree 1: It's my time to shine!
Tree 2: Calm down Bea-tree-ce!
Beatreece: Okay Pa-tree-ck.
Patreeck: Now, we should concentrate on the thing I told you last time.
Beatreece: Yes, our tree-p* destination. Where do we go?
Patreeck: I know a website that "humans" use which could help us.
Beatreece: Yes! I know it! I think its name is tree-padvisor*. We should take a look at it.
Patreeck: Then, I thought of a place where we can observe sea creatures like Tree-lobites* or treeggerfish*.
Beatreece: That sounds great!
Patreeck: So, how do we decide where we will go?
Beatreece: It's a tree-cky* question.
Patreeck: I personally prefer the second option.
Beatreece: Okay I'm good with that.
Patreeck: Now, what should we bring with us?
Beatreece: I want my tree-colour* blanket!
Patreeck: Okay, next?
Beatreece: If we are bored, I think it's important to bring a board game.
Patreeck: We have Tree-vial Pursuit*, I guess we can take this one.
Beatreece: Good.
Patreeck: And if we find a car, I think it's important to have a warning tree-angle*. So, I'll take it too.
Beatreece: Perfect! I'm so three-led*!
Patreeck: But just a question.
Beatreece: Yes?
Patreeck: How can we go over there if we are attached to the ground?
Beatreece: Good question. Should we use a tree-cycle*?
Patreeck: You are such a genius.
*Tree-p = trip
*Tree-padvisor = TripAdvisor (site to book a room/search an hotel)
*Tree-lobites = trilobite (Trilobites are a group of extinct marine arthropods that form the class
Trilobita. In this story, we imagine that trilobites are alive)
*Tree-ggerfish = triggerfish: (Triggerfish are about 40 species of often brightly coloured fish of the family Balistidae)
*Tree-cky = tricky
*Tree-colour = tricolour
*Tree-vial Pursuit = Trivial Pursuit (the board game)
*Warning tree-angle = warning triangle
*Tree-led = thrilled
*Tree-cycle = tricycle
Lobna from Mme Gebuhrer's class, Lycée Marc Bloch, Val de Reuil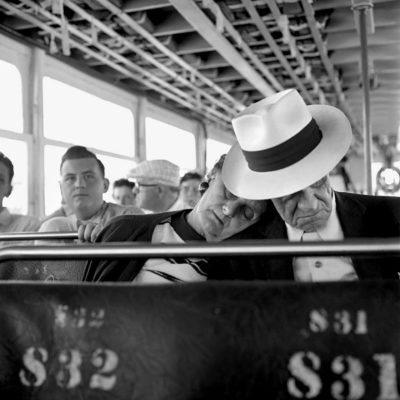 SOULMATE
True love? I thought it was a lie that generations have circulated over the years until I met him, the man who made a perfect adjustment to my life, not only did he make me believe in love, he made me believe in soul mates, sacrifice for the people we love. He made us perfect together, he always made sure to do things that make me happy and comfortable. I looked at him and at the wrinkles that tell the story of our love, our misery and our sacrifice, listing all the obstacles and happy moments we spent together. I smiled when he looked at me and said: "I love you", I answered him, "I love you, too", he said, "You look tired, sleep on my shoulder if you want to". I didn't hesitate and rested my head on his shoulder, and I'm thankful he's been in my life all these years. He wasn't just my husband, he was my friend, my lover, my family. A woman who was sitting in front of us on the bus told us: "Hello, my name is Vivian Maier, and I'm a photographer, I took a great picture of you both", we saw the picture, and it was really great and we've agreed with her to publish it, of course. Under the title: SOULMATE
Moë from Ms Hjelm's class, Lycée Lakanal, Sceaux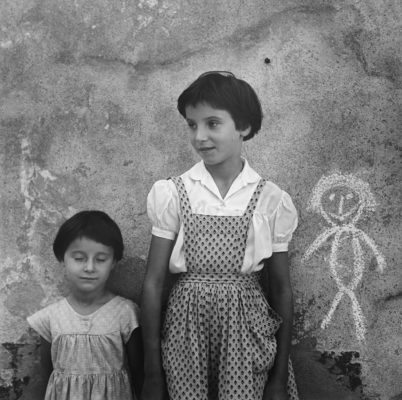 We were 5 and 10 years old when my little sister Margot and I moved to the countryside. Everything changed because of the war, we had lost our parents and our home due to the Blitz. We were raised by our grandparents who lived on a farm. I loved living in the countryside, everything was so calm and peaceful unlike the streets of London. My grandfather used to take a lot of pictures of us. I vividly remember this one summer day in particular, it was hot and my grandmother had just cut our hair, I thought it looked funny. Margot had drawn Sam on a wall, oddly he looked like us. Sam was her imaginary friend. She would always talk to him as if he was part of our family. My mom was expecting a boy, Margot was the most excited about becoming a big sister. Maybe creating Sam was her way to cope with the loss. She must have imagined growing up and looking after him. You could see her with her eyes closed and a smirk on her face, it seems like she was getting lost in her imagination or maybe she was just shy having her picture taken with her new haircut. I wonder what she was really thinking about.
Cézarine, Ms Kent's class, Lycéé Pierre-Marie Théas, Montauban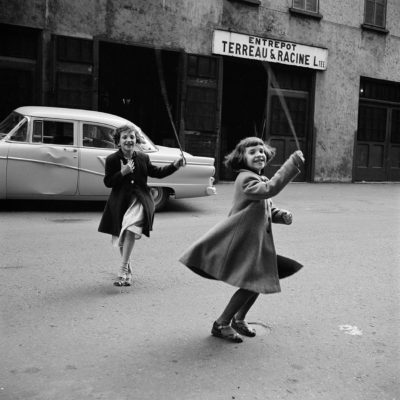 Diary of Victoria S – 20/12/1958
Today is a great day! It is a very special day because... It is Margaret's Birthday! Today I want to be generous to her and I have prepared a huge surprise for my bestie! Wait a minute dear diary, Mommy is calling me! I need to leave. Margaret's house, I'm here!
I'm writing this during the car journey. I am so excited!!! Daddy and I prepared Margaret's gift two days ago. I am so proud of our production and I truly enjoyed to having time with him. I wish we could have more time together. Wait! The car just crossed Margaret's street. Dear diary, I will come back soon.
Oh my lord! (Mommy will punish me if she sees that I'm looking like this). What a wonderful day! Dear diary, don't worry, I will tell you all in detail. First Mommy took us to "Ladybug Bakery and Cafe", the most expensive place in the town. I offered her the kite that I made with Daddy and we played together all the afternoon. I think it was the best day of my life. I can hear the doorbell! Wait a minute dear diary, it must be Mommy who has just taken Margaret home.
 20/12/1958
When I read these words, I remembered how joyful I was when I was young.  The story of her 8th birthday and then, a date. But these numbers don't only form her birthday date; they form the date of the most tragic accident of my life. This date was the date of my best friend's and mother's death. But also the death of the joyful and sweat Victoria that I was. The people who knocked at the door weren't my parents; they were policemen who announced to me the car crash of my two favorite people. Now I am 30 and that terrible moment was a long time ago, but I feel the same loneliness as 22 years ago. Now I am Victoria, the powerful woman who succeeds in everything she does. But when I read my old Diary, I just can't become again the little girl I was before.
Solène from Miss Diaz's class, Lycée Pierre du Terrail, Pontcharra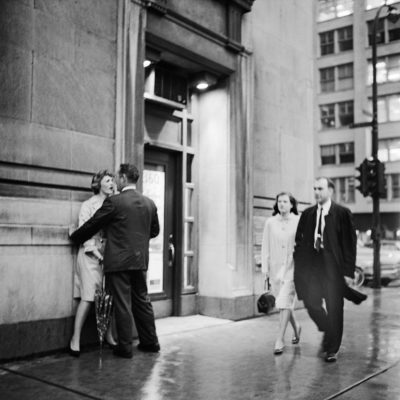 Blaire was mad as she walked out of the building. All she wanted was to go home, take a hot bath, and spend the rest of her day far away from any social interaction. She was only five minutes from her house when a man came to her.
"Hey, miss! Where are you going? My name is Richard. If you want, I can give you a ride," said the tall man as he sauntered to her.
"No thank you, my husband is waiting for me and I don't think he would like to see me with another man," lied Blaire with a smile.
The man silently got closer to her.
"Please step back," said Blaire calmly.
"Your husband doesn't have to know…" said the man as he cornered her.
"Enough! Get away from me!" She screamed but the man refused to move. She knew the two passers-by heard her, but they still did nothing and that's what hit her last nerve. She had had a bad day, and just wanted to throw herself into her bed, but a rude man had to make her day even worse and she wasn't going to take it.
"I said that is enough!" And in a fluid movement, she hit him in the crotch with her umbrella and watched him collapse on the ground, before stepping over his body and heading back to her home.
Nathanaëlle from Mrs Paterson's class, Lycée Pierre de Coubertin, Meaux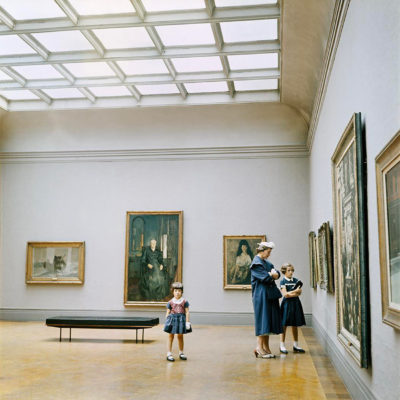 What am I doing here? Seriously, why am I here? Where is Mom? This room is so bizarre, it has a strange atmosphere. Like, why is it so calm? Mom said it is always like this because we're in a museum. All I can hear is the clomping of those heels belonging to the little girl and her grandma, maybe. Well, I don't know what their relationship is but the older woman is very old, so she is definitely a grandma.
…Err wait, what was I saying? Ah yes, the heels. They are right next to me. They resonate through the whole room without missing the smallest corner. Actually, it is getting on my nerves.
On top of that, there's a lady taking a photo of me. Well, it is not directly me, but the black eye that look like a magnifying glass is directed towards me and it is making me uncomfortable. Like, she could have thought, "Yeah, I like these paintings, so beautiful. Let's take only them in a photo!" But no, she thought instead, "Whoa, a little girl and some people who I did not ask if they wanted to be photographed. Perfect!" Well, it is not like she is at fault or anything. Mom said being a photographer is about taking photos of everything and anything. But still, it is slightly annoying because I'm not even presentable. Ah… maybe it is showing on my face. Wait, where is Mommy again?
Copyright(s) :
All images:
© Estate of Vivian Maier, Courtesy of Maloof Collection and Howard Greenberg Gallery, NY