We received thousands of fabulous entries to our Vivian Maier creative writing contest. Here are our favourite texts entered from terminale classes. (You'll also find some LLCER and Euro classes in the C1 winners.)
And the winners are, in no particular order:
Bryan from Mme Robert's class, Lycée Lucie Aubrac, Pantin
Ilona from Ms Mintrot's class, Lycée Gérard de Nerval, Soissons
Paul and Milo, Mrs Ledroit's class, Institut d'Alzon, Nîmes
Axelle Carpentier from Ms Roussel's class, Lycée Jean Bart, Dunkirk.
Marine from Ms Gaude class, Lycée La Trinité, Neuilly-sur-Seine
Scroll down to discover their amazing texts!
Bryan from Mme Robert's class, Lycée Lucie Aubrac, Pantin
(About the photo above.)
I was a black man, despite the trouble of being a person of color and the hard life following it, I was proud of myself. I was a black man, and each day was a fight that I could lose. I was a black man, and despite the difficulties I had to find my way. I was a black man, and I tried my whole life to stay away from the defective side. I was a black man, father at 19, lost my brother the following year. I was a black man, no doors were open and I had to pick the locks by myself. I was a black man, I had a dream just like anybody else, I ate and drank just like everybody else. I kept my head up despite the challenges, I thought by staying away from the hood that I wouldn't be in any trouble, I couldn't even grasp how wrong that was. I was a black man, and I had to be the one fixing myself to survive, acting kind to veer the bullets. I was a black man, and each time I got pulled over I was frightened. I was a black man, or perhaps was I born in the wrong place at the wrong time. I had a granddaughter and if my color brought me misfortunes I pin one's hopes on the world to let her grasp a sliver of beauty in this unfortunate world that took my life before her eyes. If one thing's for sure, I was a blissed out black man.
Ilona from Ms Mintrot's class, Lycée Gérard de Nerval, Soissons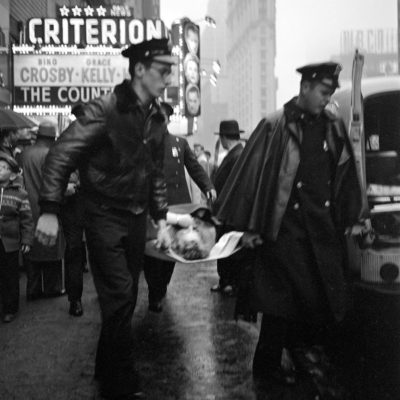 The man with two faces
I will tell you the story of Jennifer Meyer, an incredibly brave woman. Jennifer Meyer lived in New York with the man she thought was the man of her life, John Meyer. John Meyer was a handsome and hard-working man and nice at first sight. The couple had married and had just moved in together. All was going on very well. Jennifer had found a job in a bar near their apartment and John worked in bank. Jennifer was very tired because she was working hard. During her few days off she longed to visit her family. But he would not let her go. He told her: "Have a good rest you will go next weekend" and each weekend he told her the same thing. Unfortunately, she did not realize that it was an excuse for her to stay with him and keep her away from her family. day by day john's behavior became more and more bossy and angry.
One evening, John came home from work and he was very irritated. She thought he had probably had a bad day. She talked about the subject that mattered to her, she wanted to go to see her parents that weekend. She had three days off. When she said these words, he stood up and slapped her. He shouted to her that she would not go and see her parents. He took her wrist and he threw her to the ground. He left, slamming the door. She was in tears. She wondered if what had happened was true. She was upset. The man who threw her to the ground couldn't be her husband.
Days and weeks passed… but the blows did not stop, John was not like before. The morning of November 22, 1955, it was raining outside. Jennifer was getting up to have coffee but John had decided otherwise. It was his coffee but she started to drink. He pushed her to the ground, he kicked her in the stomach and in the head. She was screaming the strongest that she could, hoping someone would hear her. Meanwhile, the neighbors called the police. She lost consciousness, the police arrived, they took John away and Jennifer was on a stretcher on the way to the hospital. John was convicted and went to jail. Jennifer left him and started a new life. She was finally happy.
Paul and Milo, Mrs Ledroit's class, Institut d'Alzon, Nîmes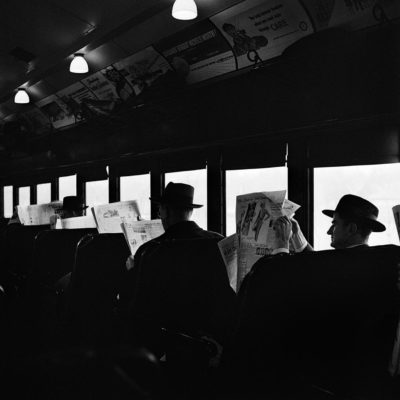 In the days when technology did not exist
Newspapers were symbols of information
Plunging man into an addiction.
Back to civilisation!
These men with round hats
Had virgin minds
Illuminated by events
Responsible for all entertainment.
Back to civilisation!
Newspapers that have become telephones,
Friends now virtual,
A life divided into applications
An unsocial population.
Back to civilisation!
A world in black and white
Coloured by the joy of living
Everyone fights for their rights
In a free country.
Civilisation is coming.
Axelle Carpentier from Ms Roussel's class,  Lycée Jean Bart, Dunkirk.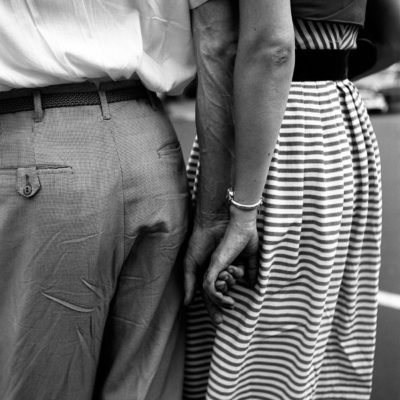 Inside his mind…
Even after all we have endured and all we have lived, I am still able to pronounce those words: "You're the ray of light which enhances every moment of my life.". I know I'm no longer the man of your life, since our divorce; everything has changed. However, I still have in my heart and soul, memories of your cherry lipstick that you knew I love, the dress that you wore for our first date that wine had stained. I also remember the littlest aspect of your routine: the orange juice you'd like right after waking up, the religious way you never finished any single cup of tea, the way you danced after dinner…
I now can understand why people commonly say "we're breaking up", that's because they are conscientiously tearing themselves, flagellating every remembrance, echo of their late loved ones. Anyway, even if I can now acknowledge some functions that way, I would never feel it in my deep being. Why? You're seriously asking me why? Because Ariadne. Because it was you and it was me as a poet once said. Because you are a part of me, embedded in my flesh. Because no matter what, you taught me how to live in full consciousness and not only to be satisfied with surviving with the only need that is called necessity.
Even if we divorced, I will always love and cherish you. I promise. You were my best friend. You are still my best friend, Ariadne.
Marine from Ms Gaude class, Lycée La Trinité, Neuilly-sur-Seine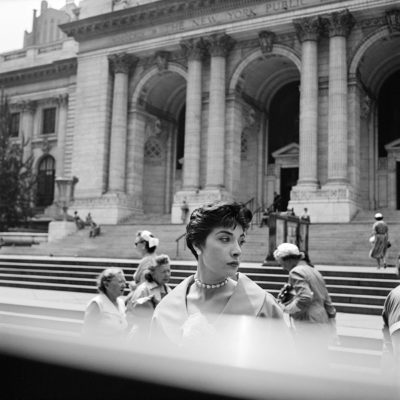 It's the big day, finally! After hours of preparation, Susan is ready for the outdoor dance hall she has been waiting for several months now. Draped in her tailor-made suit, wearing her favorite heels, she takes the time to admire herself in the mirror. She adds a few accessories, a touch of makeup, and pulls a pearl necklace from a delicate box, her grandmother's gift for her 18 years old. Yes, that's perfect. She wraps herself in her coat, grabs her bag and prepares to go out. Maybe Daniel will be there… she thinks.
Walking briskly and confidently, she feels beautiful and admired on the path. Crossing the avenue, she about to hail a taxi. On the other side of the road, she meets the gaze of a woman, equipped with a strange device. She recognizes the camera, the same one that her uncle has proudly displayed for several months, without having used it before. He still mustn't know how to use it ... She looks away and starts looking for an available taxi.
Copyright(s) :
All images:
© Estate of Vivian Maier, Courtesy of Maloof Collection and Howard Greenberg Gallery, NY