We published the first part of an analysis of the 1993 animated film The Nightmare Before Christmas in July. Here are parts 2 and 3 out of 8. We'll be publishing further parts during the autumn so you can study the film with A2-level pupils in class.
The film, directed by Henry Selick and written by Tim Burton, focuses on the King of Halloween Town, Jack Skellington. He and all the town's citizens, celebrate Halloween every day of the year. But Jack becomes bored with Halloween and when he stumbles upon Christmas Town, he decides to celebrate Christmas instead.
Part 2 of the analysis focuses on the song called "Jack's Lament" and in Part 3, Jack, and your pupils, discover Christmas Town.
Vocabulary and grammar
adjectives of emotion
expressing dissatisfaction: I'm tired of, I'm bored with, I'm fed up with
discussing a problem and solutions
Christmas vocabulary
comparisons
present continuous
asking and answering questions
Culture
For more on a Tim Burton theme, check out our resource on the TV series Wednesday.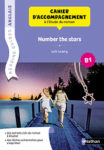 If you like working with long-form fiction with your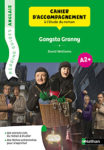 pupils, check out our new Reading Guides anglais collection. Each guide offers substantial extracts from a well-known novel in English for young readers and lots of activities to help pupils understand them. The first two titles are Gangsta Granny by David Walliams and Number the Stars by Lois Lowry. Find out more about the collection and watch the collection director Corinne Escales walk you through using the Reading Guides in class.
Copyright(s) :
Portrait by Fabian Morasut
Download resources :

A Nightmare Before Christmas A2 Student Worksheet Part 2

A Nightmare Before Christmas A2 Student Worksheet Part 3

A Nightmare Before Christmas A2 Solutions